Alliance Tournament XI Tournament prize ships and more!
Well hello there capsuleers!
It is time for the anticipated update on the upcoming Alliance Tournament XI. More specifically on the prize ships for this years tournament which are simply put, amazing. This time around these special edition ships are from the Angel Cartel and for the first time ever we see one of the tournament ships feature a hull that has never been used before on a ship available to the playerbase. So let's get down to business, I present to you this years tournament prize ships:
This year's prize ships are a new line of advanced covert vessels developed by the Angel Cartel. They are built to take advantage of the element of suprise, to hunt the spacelanes solo or in wolfpacks and to dissolve into the darkness of deep space before the authorities arrive. The moment you think you're safe is the moment these deadly pirate vessels are most likely to appear.
Runners Up Prize: The Chremoas Covert Ops Ship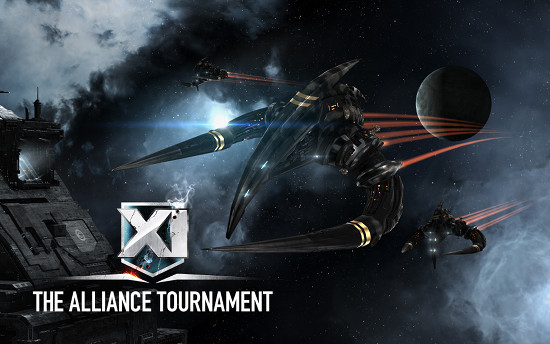 The Chremoas is the Angel Cartel's take on the Covert Ops ship. Don't let the class designation fool you, the Chremoas is a more than capable combat vessel that takes advantage of a covert cloak, advanced targetting systems previously only seen on stealth bombers, and ample midslots to pick and control the fights it knows it can win. By the time a you see a Chremoas decloak, the fight is already over.
3H/5M/3L, 2 turrets, 1 launcher
**Minmatar Frigate Skill Bonus:**
10% bonus to Small Projectile Turret optimal range and falloff per level
**Gallente Frigate Skill Bonus:**
5% bonus to Small Projectile Turret tracking speed per level
**Covert Ops Skill Bonus:**
20% reduced CPU need for Cloaking Devices per level
10% increase to scan strength of probes per level
**Role Bonuses:**
200% bonus to Small Projectile Turret damage
+10 Virus Strength to Relic and Data Analyzers
-100% targeting delay after decloaking
**Notes:** Can fit covert ops cloaks and covert cynosural field generators. Cloak reactivation delay reduced to 5 seconds.
Grand Prize: The Moracha Force Recon Ship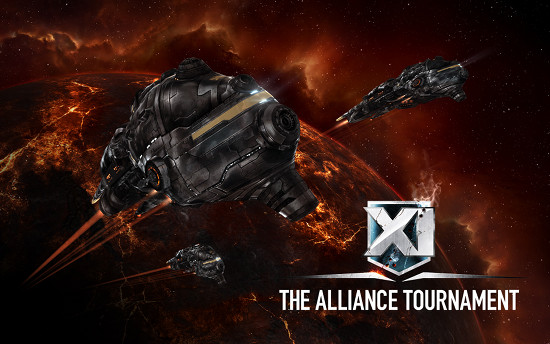 The Moracha is what goes bump in the night. Built to be the ultimate tool of piracy and terror, this Recon Ship combines the electronic warfare and covert abilities of its class with the speed and ferocity that Angel Cartel cruisers are known for. The first ever capsuleer ship to use the Ixion ship hull, the distinctive appearance of the Moracha goes along with incredible combat capabilities that make it ideal for both solo and wolfpack hunting.
4H/6M/5L, 3 turrets, 1 launcher
**Minmatar Cruiser Skill Bonus:**
30% bonus to Medium Projectile Turret damage per level
**Gallente Cruiser Skill Bonus:**
15% bonus to Medium Projectile Turret falloff per level
**Recon Ships Skill Bonus:**
30% bonus to stasis webifier range and 20% reduction in CPU need for cloaking devices per level.
**Role Bonus:**
25% bonus to Medium Projectile Turret rate of fire
**Note:** can fit covert ops cloaks and covert cynosural field generators
Due to our deployment schedule, these ships will be awarded to the winners and runners up about three weeks after the conclusion of the tournament.
It is clear that the stakes are higher than ever and the tournament is set to be as good as ever. Now that you know what lies in store for the winners and runners up of the tournament it is time to hear about what awaits the viewers. This year our friends and sponsors over at Razer, Alienware and EVE Time Code are showering us with prizes to give out to dedicated fans of the tournament that tune in to the live stream so we will be running various competitions to give you a chance to get your hands on some sweet, sweet merchandise from our partners. So tune in, pay attention and participate in the tournament frenzy that is sweeping New Eden like a Minmatar man in an Amarrian captains quarters.
But that is not all that is offered for dedicated fans. If you want to enjoy the tournament like never before (and you like going to the pub) we know of two gaming bars that will be showing the entire tournament over all three weekends. If you know of another bar that is doing the same then make sure you post it on the tournament forums and rally some more locals to enjoy the show with some liquid refreshments and fellow EVE enthusiasts.
First off we have the Interface eSports and Gaming bar in Berlin that is located at Perleberger Str. 17, Berlin, Germany and feature monthly EVE player gatherings with the next one being on the 20th of July (which coincidentally is the first day of the tournament!) as well as featuring EVE Live streaming every Wednesday at 21:00 CEST. The bar is specialized in combining eSports and Gaming with a nice ambience of a casual but stylish bar. It is possible to enjoy a broad variety of drinks in conjunction with playing some games (alone or with friends) or you can just relax while watching your favorite games.
Secondly we have a bar called Meltdown in London located at  342 Caledonian Road, N1 1BB, London, United Kingdom with the closest London Underground stations being Kings Cross and Caledonian Road. Plans are still being made on any events that might be held surrounding the tournament but this is a bar that is sure to give you a good time. Especially when they are showing the Alliance Tournament.
That is all for this time dear friends, the tournament draws closer and excitement is growing within the company as well as the community for finding out what alliance will emerge victorious and forever etch their name into the history books of New Eden.
On behalf of the tournament team,
CCP Bro