Announcing the Fanfest 2016 beers, and our first Player Speakers!

Last year with teamed up with Gæðingur brewery in Iceland and made special Fanfest beers. Needless to say this experiment was a smashing success, and we are therefore thrilled to announce brand new and exclusive Fanfest beers from The Brew Eden Collection.
This year we are working with our neighbors based on the ground floor of CCP headquarters, Bryggjan Brewery.
A few months ago, we formed an unofficial Official EVE Beer team comprised of the best beer connoisseurs that the EVE Dev team has to offer, and after months of highly scientific research and numerous days of testing, the team have reached a conclusion with the Bryggjan Brewmaster. We cannot express how happy we are to tell you that these are the official beers of EVE Fanfest 2016:
IPA - Hops Success!
Red Ale - Safety Off 
Pilsner - Needs Reps
Bryggjan will start their brewing in March, and we'll make sure to give you an update and more information about their character and taste once they begin to come to life (as well as more information on their alcohol content!).
For now though, here's a couple of pictures of the highly scientific testing:
Top: CCP Curtis seals the deal with the Bryggjan Brewmaster
Bottom Left: CCP Guard and CCP Phantom give approval
Bottom Right: The Unofficial Official EVE Beer Team take part in vital beer testing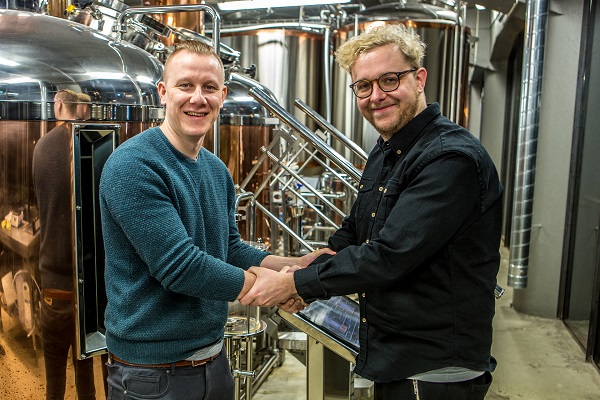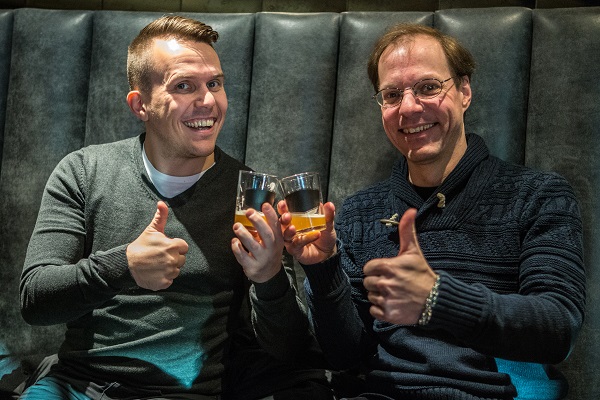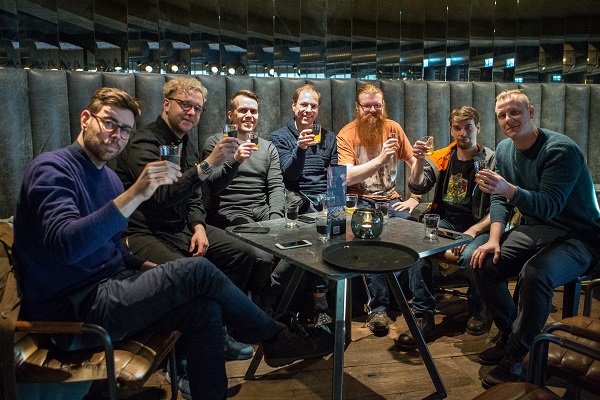 First Player Speakers Announced!
We would also like to take the opportunity to announce our first two player speakers for Fanfest 2016!
The first speaker to announce is Max Singularity, a prominent EVE player who also happens to have a long real life history with space flight, working out of NASA's Jet Propulsion Laboratory in Pasadena, CA. He will be presenting at Fanfest 2016 to provide ongoing insight into NASA and JPL's future plans for space exploration.
Our second speaker, Chessur, is well known in small gang PvP circles within EVE, and will be presenting a light hearted look at small gang PvP in the form of a fun and informative how to guide based on years of experience in small gang warfare in EVE.
More information on more Dev and Player speakers will be upcoming in the weeks ahead!
Sing along with Developer and friends!
We all know that Fanfest attendees like to drink, be merry and sing. A lot.
With this in mind, getting everyone together at one place for a night of karaoke seems like a pretty sweet idea. And that's exactly what we're going to do! What could possibly go wrong?
On the night before Fanfest, Wednesday April 20th to be precise, we're going to meet at the Húrra bar in downtown Reykjavík for a full evening of EVEoke. The karaoke will be curated and under the control of the infamous DJ duo and karaoke queens, Hits & Tits, and CCP will make sure to send all of their best and worst singers to this prelude of Fanfest 2016.
Please note that since Thursday April 21st is a public holiday in Iceland, bars in Reykjavík on Wednseday night are open the same hours as on Fridays/Saturdays - 4:30am.