Fanfest 2015 Silent Auction - Servers & T-Shirts & Guns.. Oh My!

Hello Capsuleers!
CCP Falcon here, and I'd like to show you all something that our Operations team have been working on in the run up to Fanfest:
Okay, now that the glorious image part is out of the way, I'd like to tell you what this devblog is all about, and how you can become the proud owner of a piece of EVE Online history, while helping raise funds for an amazing and incredibly worthwhile cause at Fanfest 2015!
Our Operations team are currently planning some significant upgrades to the hardware that supports the Tranquility cluster in order to improve overall game performance and to make your experience with spaceships even more pleasureable. With this in mind, they have found themselves with a surplus of old server hardware from Tranquility and have decided to look at creative ways to honor years of demanding service rather than it being placed in some poorly-lit storage warehouse on a volcanic rock in the middle of the North Atlantic Ocean.
The blades that have been removed were once as important to the Operations team as their own internal organs, so instead of selling them as scrap metal for beer money (they have explained that their New Year detox prevents this), they've kindly let us know that they would like to share them with the people who have made EVE as successful as it is today, and who have supported us for so many years as part of the EVE Community.
We've seen at least one gaming company in the past (our friends over at Blizzard Entertainment) who have auctioned off old server hardware to benefit children's charities in the United States. This had a fantastic effect on fundraising for a very worthwhile cause. We'd like to do the same, and ensure that the legacy of this hardware continues to serve a good cause even when it's not actively in use.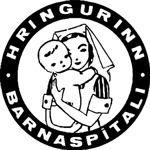 This year, Fanfest will be supporting Barnaspítali Hringsins with fundraising, which is the Icelandic Children's Hospital specializing in providing long term care for children who require treatment for a variety of health issues including cancer and diabetes as well as cardiovascular and neurlogical issues.
As part of the Charity Auction during Fanfest 2015, the Community Team will be assisting our Operations Team in raising money for charity by including a number of these blades in the Silent Auction.
These machines are all hardware that served as the number crunching workhorses of New Eden between 2006 and 2009, during the following expansions:
Revelations
Revelations II
Trinity
Empyrean Age
Quantum Rise
Apocrypha
These blades served through turbulent times for New Eden, including the invasion of Caldari Prime by Provist forces, the Elder Fleet attack on CONCORD headquarters, the ascention of Jamyl I to the throne of the Amarr Empire, the spectacular collapse of Band of Brothers due to corporate espionage, and the intruduction of hundreds of new wormhole systems with Apocrypha in late 2009 . Each one of them was part of a period in time that was pivotal in the history of New Eden.
These servers may have performed various roles over the course of their service life, including hosting multiple solar systems, parts of the market, and even character data. They may also have functioned as proxies or hosted other anciliary services used to support New Eden.
Given the fact that Tranquility's load balacing is pretty dynamic and each blade is assigned a task at startup after each downtime, it's not possible to pinpoint exactly what role each blade within Tranquility performed, as its assignment could have changed on a day by day basis with every restart.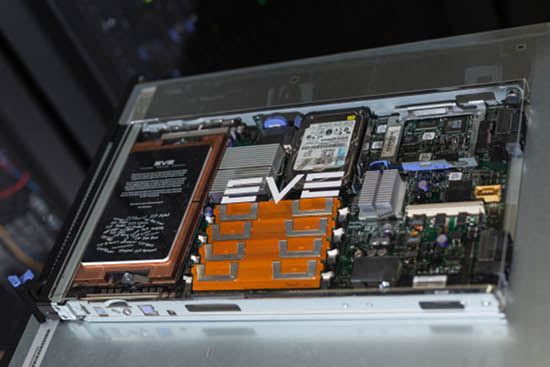 As part of their preparation for auction, our friends at Logoflex.is will be assisting us in stripping each of the blades of their steel cover and fitting them with a decorative polycarbonate shield that exposes their inner workings, along with a commemorative plaque that covers their heatsink.
Right now, the text to be engraved on the plaque is still being finalized, but will include the service years of the blade, the expansions through which it was in service with Tranquility, and the signatures of our Operations team.
If you'd like to be in with a chance of bidding on one of these and many other items including signed EVE Books, rare limited edition T-Shirts, replicas of weapons from DUST 514, and many more EVE Online trinkets, be sure to pick up your tickets for Fanfest 2015 soon.
We're looking forward to seeing you all at Fanfest!
CCP Community Manager
On behalf of the CCP Operations Team