New Portrait Backgrounds For Citadel and #WorldWarBee


(Left to right - The Imperium, Upwell Consortium & Moneybadger Coalition portrait backgrounds)
During downtime today, two new character portrait background images are coming in a small release that can be used by the opposing factions of World War Bee to have a distinguishable identity within their character portrait.
Additionally we will add an Upwell themed portrait background image to support the upcoming Citadel release. Show your loyalty with a themed background on your character portrait!
If you're not sure on how to update your character portrait background, you can follow these simple steps:
Updating your portrait background:
Firstly, you'll need to be docked in a station. In station, you can find the character customization button in the station information panel on the right of your screen. It looks like this: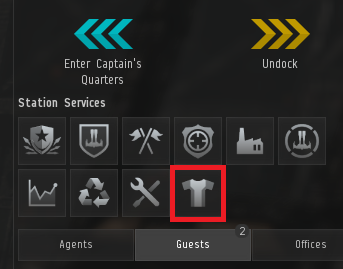 Click it, and you'll be taken into the character customization window, the same as you see on character creation.
Here you can change apparel, hair and other aspects of your character's appearance.
Once you're happy, click "Next" in the bottom right of the screen:

From there, you'll be taken to the posing screen, where you can select the new character portrait background from the scrolling list in the top right of the screen: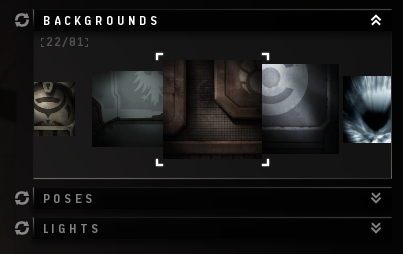 Find the correct one in the list, choose your allegiance, and when you're happy with your portrait, you can click "Finalize" in the bottom right of the screen:

Your character portrait will re-render and you'll be taken back to your station hangar.
Please be aware that your new portrait may take several hours to be viewable to everyone!