#MyEVE2019 Contest Winners
With the Year in EVE review videos for 2019, we also kicked off a social media contest where we asked pilots across the New Eden to share their EVE Online stories from last year. The response we got on Twitter, Facebook and Instagram was overwhelming and each comment only further confirmed that EVE Online has the best community out there!
All winners have been selected at random and will receive an in-game SKIN plus 500 PLEX, with two lucky pilots also getting a copy of the limited edition Frigates of EVE book signed by CCP developers – CONGRATULATIONS!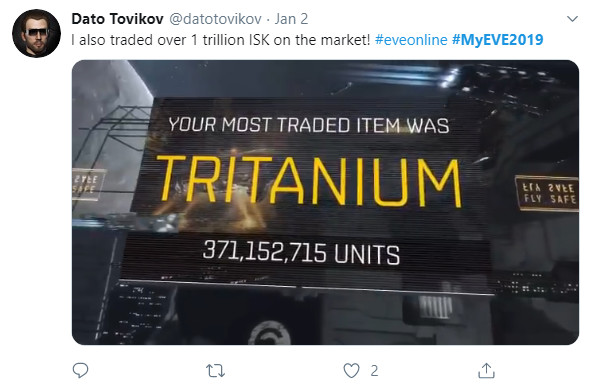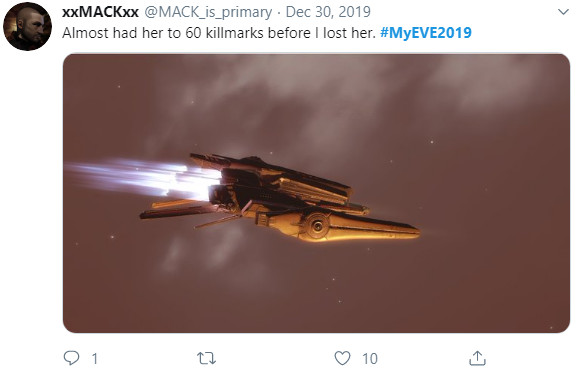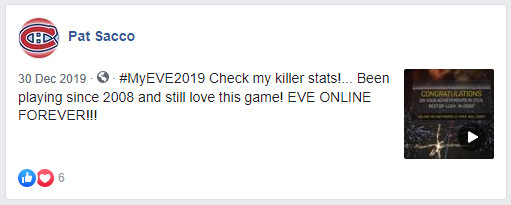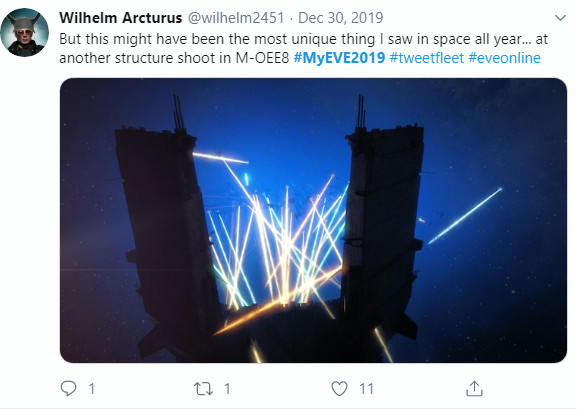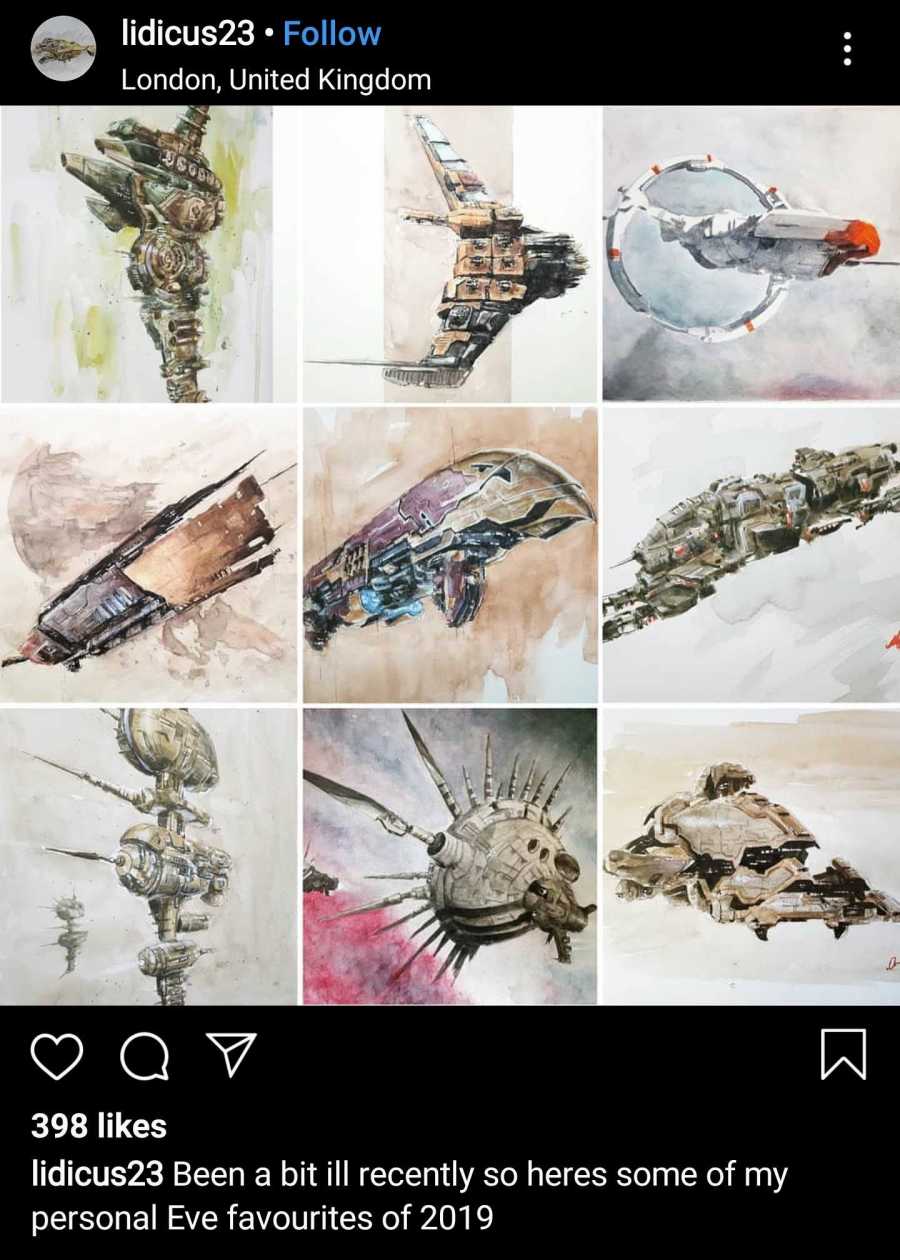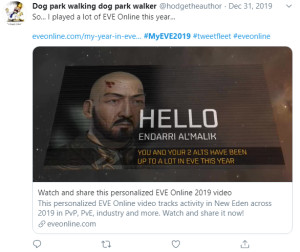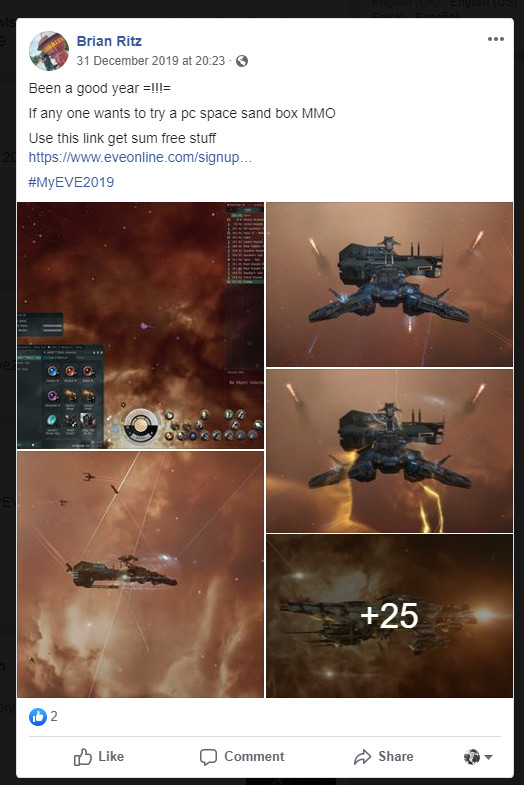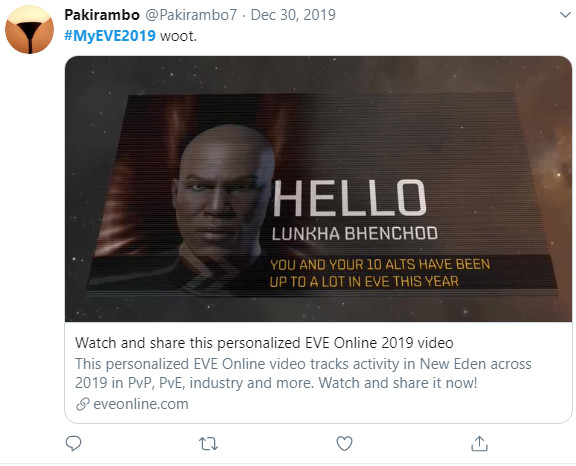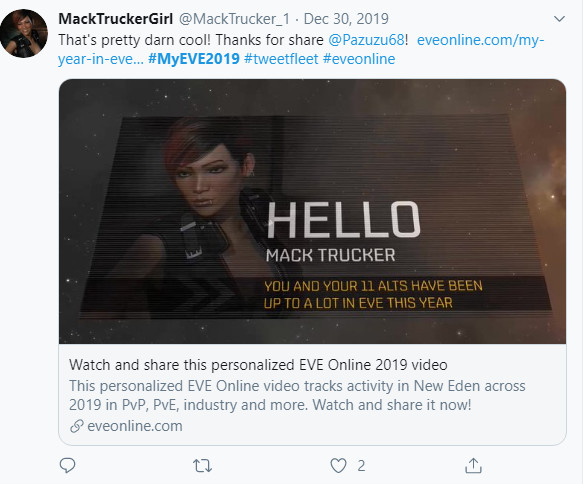 We want to extend our thanks to everyone who participated, and remind you that the Year in EVE 2019 video will expire by January 31, so if you have not already make sure to save it before for future bragging opportunities!
o7