Tis the Season for Retribution… and Holiday Cheer!
Hello, everyone. The end of 2012 quickly approaches, and what a year it has been. We set out back in January planning to continue the path we started upon in Crucible; to improve the player experience while focusing primarily on core gameplay.  We gained a lot of ground on the improvement front with Inferno and then really took it to the next level with the new ship roles and rebalancing efforts in Retribution, all the while going about stunning visual upgrades to enhance the combat experience. And that's not to mention features like Bounty Hunting, Crimewatch, War Declarations and Factional Warfare overhauls.
The feedback you've given us has played a large role in all of this. It is because we have such an incredibly dedicated community that EVE is headed full force into its second decade as one of the most unique experiences in all of online gaming.
For this, we thank you, and we look forward to celebrating the holidays with you as we prepare to head into another year of the evolution of the EVE universe.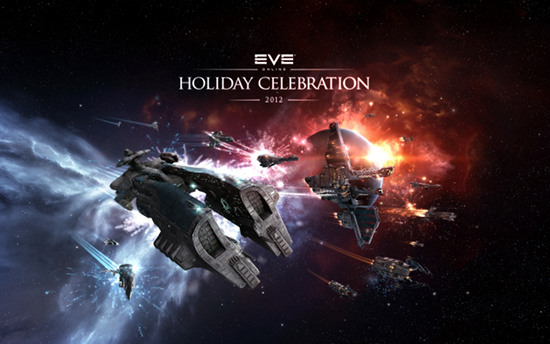 The holiday gifts this year celebrate the season and the community, starting with a new twist on the snowball launcher and a sizable stack of new snowballs. Those are scheduled to go out to players on the Thursday the 13th, so make sure to log in, grab them from the redeem items page and let loose in the nearest snowball fight. On the 20th, you're going to find a mystery box waiting for you, filled with a range of goodies, many referencing familiar places, events and memes spanning the past 10 years of EVE Online. Additionally, on the 27th you'll receive yet another package with a rather unique new gift we are sure you'll enjoy. All of these will be available through the redeeming system
On behalf of the team here at CCP, I want to thank you for being the most incredible part of the EVE universe and wish a wonderful holiday season to you and yours.
Jon Lander – CCP Unifex
Executive Producer – EVE Online
New to EVE? Start your 14-day free trial today.
Returning pilot? Visit Account Management for the latest offers and promotions.