Valentine's Day Second Decade Collector's Edition Sale
[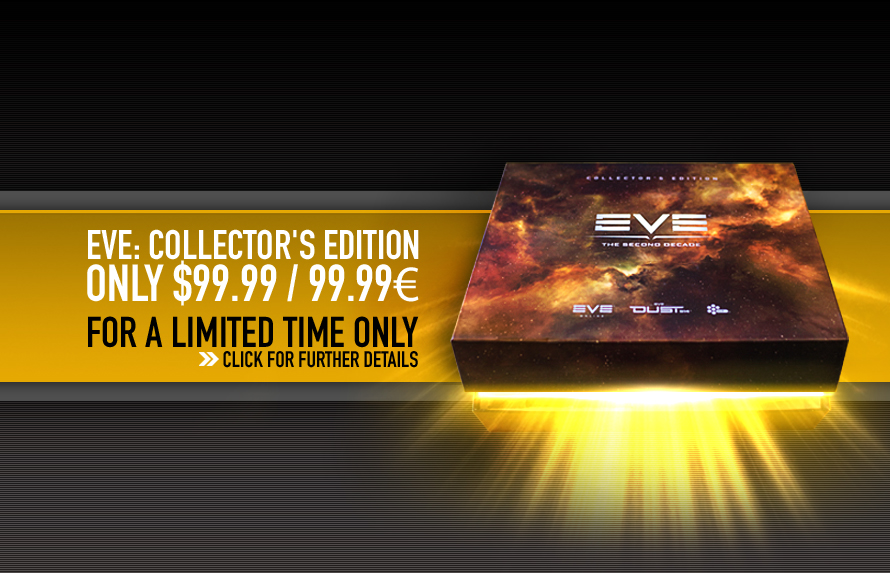 ](//store.eve.com/collector-s-edition/eve-the-second-decade-collector-s-edition?utm_source=community news feed&utm_medium=banner&utm_content=collector edition&utm_campaign=collectors edition valentines day)
Greetings capsuleers!
We are happy to announce that from 16:00 UTC today, until 09:00 UTC on Monday, February 17, we will be offering the EVE Second Decade Collector's Edition on sale for $99.99 / €99.99, with a 33% discount in celebration of Valentine's Day.
Head on over to the EVE Store from 16:00 UTC today, to get 33% discount on the Collector's Edition.