More EVE Vegas Speakers & Content Confirmed!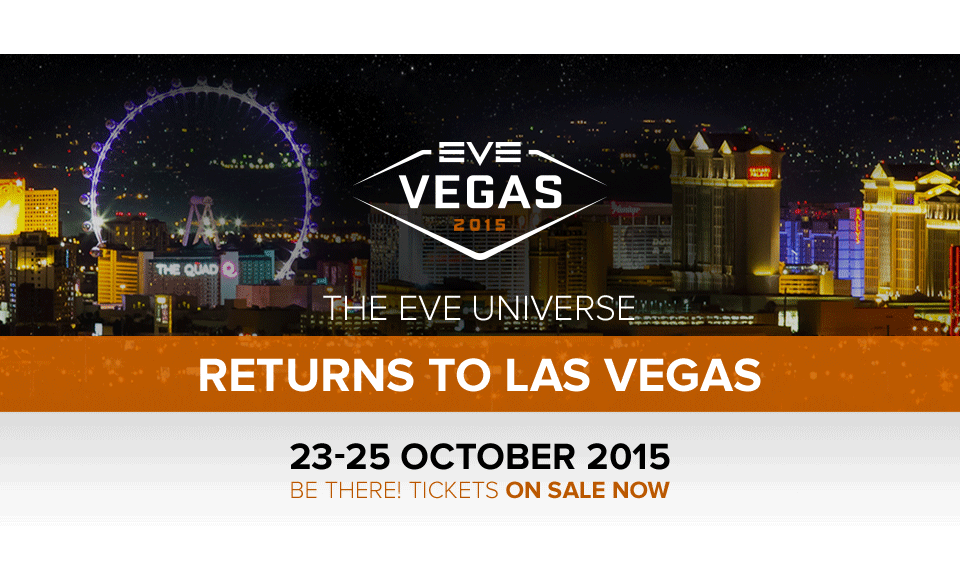 The second round of EVE Vegas ticket holder prize draws have kicked off, and with attendance at an all time high we've decided to reveal a little bit more about the events that will be happening in Sin City this year!
Attendees are in for a content packed weekend in the desert this year, with many of our speakers, both player and developer, already announced here and here.
After the opening ceremony hosted by CCP Guard and myself, we will have two days of spaceship packed goodness, with all those speakers already confirmed, plus more!
We're delighted to announce that CCP Quant will be joining us this year, for another data science presenation after the amazing feedback on his talk from Fanfest 2015. In addition to this, CCP Larrikin will be flying out to Vegas for a talk and roundtables on ship balancing and what we can expect coming up in the releases after EVE Vegas.
CCP Logibro will also be joining us in the desert for the EVE Vegas PvP tournament, and CCP Leeloo will be with us for a CSM roundtable and recap of the CSM X Summit which will be taking place in September.
In addition to the above announcements, we will also have CCP t0rfifrans joining us for an IP Development roundtable, and CCP DIGGER, Executive Producer for EVE Valkyrie will be heading out to EVE Vegas to give a keynote update on progress with EVE Valkyrie. 
The EVE Store will also make a return, as CCP Spitfire brings out his latest wares to Las Vegas for your scrutiny, and we'll also be hosting a silent auction for five blades from Tranquility, which were incredibly popular at Fanfest 2015.
We're also happy to announce that both Gunjack and EVE Valkyrie will be with us at EVE Vegas this year, so that attendees will be able to get a taste of the action that's coming up over the course of the next 12 months.


All in all, EVE Vegas 2015 is shaping up to be the biggest and most content packed event that we've ever hosted outside of Fanfest.
Don't miss out on your chance to attend, or your chance to win a free room upgrade with the EVE Vegas Ticket Holder's Prize Draw. 
Grab your tickets at www.evevegas.com today, and come join us for the largest gathering of EVE players outside the frozen wastes of Iceland!
We're looking forward to seeing you there!