The 119.5 Release Has Been Successfully Deployed!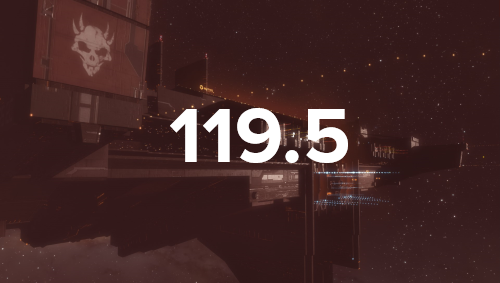 After a slightly longer than anticipated downtime due to post deployment issues with our single sign on service, we are happy to announce that the 119.5 Release has been successfully deployed!
119.5 brings many changes to EVE Online, including Blood Raider Shipyards, the long awaited PLEX changes, Blood Raider capital ships, new visual effects for Suns, a new introduction video, Gifting via the New Eden Store, Alliance logos on citadels, new visuals for CONCORD frigates and cruisers, as well as the decomissioning of the old scanning system, and the new system being released from beta.
You can check out details of all these features on EVE Updates.
In addition to this, you can take a look at the full patch notes for 119.5 here, which gives an in depth breakdown of all the changes that have arrived with this release.
For general discussion and feedback regarding 119.5, please use this thread. For issues with the release on PC please post here, and for Mac users, there is, as always, a thread on the Mac forums for discussion of this release.