FanFest HD Stream now on sale!
FanFest is less than a month away and we're all excited about it! It will have the latest announcements from CCP through broadcasted panels, presentations, PvP tournament coverage, the "Make EVE Real" science lectures, and the famous Party at the Top of the World, among other to-be-announced events. However, we know that not everyone can make it out to Iceland for FanFest. As always, we'll be streaming the entire thing on our Twitch.tv channel for free. We are also offering a high definition stream for a one-time fee of $19.95 USD or one PLEX.
The EVE Fanfest high definition stream includes:
Three full days of HD programming live from Fanfest
Access to the HD stream of the 24 April pre-Fanfest livestream with CCP developers who will give exclusive details about what to expect at the big event
A choice of one of four unique industry ship skins for EVE Online: the Inner Zone Shipping Iteron (Gallente), Tash-Murkon Bestower (Amarr), Nefantar Mammoth (Minmatar) or Wiyrkomi Tayra (Caldari).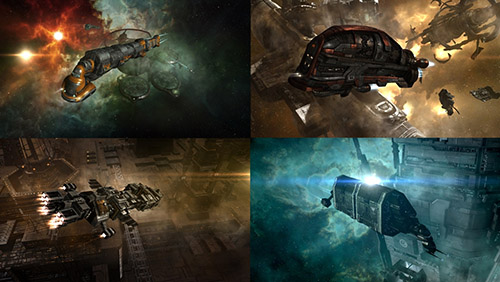 Digital copies of the Fanfest 2014 "Quafe" Tshirt for EVE Online (one male and one female)
Subscriber-only giveaways and chat emotes during streams
While the HD stream can be purchased through CCP or Twitch.TV, only viewers purchasing the stream through CCP's EVE Online account management system at //secure.eveonline.com/fanfest/stream.aspx will receive the in-game promo items.