Federation Grand Prix
12 June - 26 June
The Federation Grand Prix celebrates Gallente Federation Day by allowing you to prove that you are the fastest pilot in New Eden! Race across the galaxy and compete against the clock as you fly past some of the most iconic sites, systems, and wrecks in known space. You can claim great rewards for every event milestone reached, and you will face a new race course each time you compete.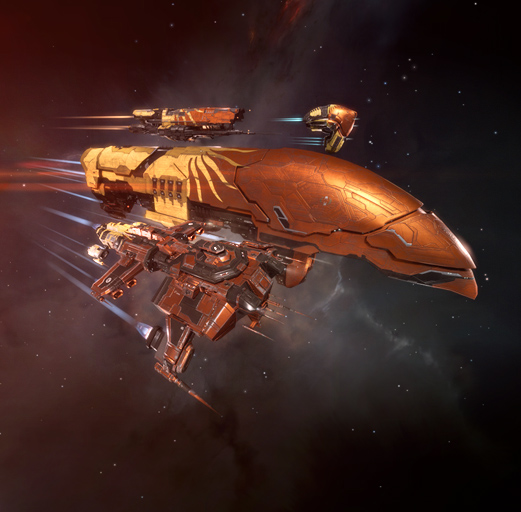 Buckle up and fire your afterburners space race fans, it's time to head to the starting line for the Federation Grand Prix; the largest race in New Eden! In celebration of Gallente Federation Day, pilots are participating in a race against the clock around some of New Eden's most iconic locations. Are you the fastest pilot in the galaxy?
How to participate
Access the Federation Grand Prix objectives via The Agency in the Neocom menu. Then, go to the event site hosted in the Luminaire system in Gallente space and speed off to the first race checkpoint. Each race course is different, so be sure to keep a close eye on the events section in the Agency for your next destination. Start racking up those Agency points for any objectives completed, eventually unlocking further rewards with your gathered points.