Community Spotlight - EVE Radio
Introduction
In space no one can hear you scream – or so they say. While that might be true or not, the internet space of the EVE Community is far from being dead silent. Quite the contrary! It is filled with music, interviews, live discussions and interesting information hosted and broadcast over several online radio stations.
Since the early beginnings of EVE Online players have been able to listen to live internet radios and broadcasts that supplied New Eden with a variety of entertainment and interesting discussions. The EVE community has grown significantly since those early years, and with it so has the popularity of radio stations dedicated to EVE Online.
One of the most popular MMO-themed internet radio stations is made by EVE players for EVE players. Let's tune in to EVE Radio!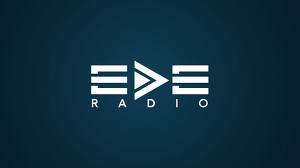 Dreams and Dreamers
EVE Radio was originally created by Diaego in early 2003 for EVE Online beta players and run by early ISD volunteers playing music and discussing the game live on air. EVE Radio had broadcast major game events, as well, including the first and second EVE Online Alliance Tournaments. A guiding principle of EVE Radio was, and still is, to inform EVE players and entertain them. The structure of the station is managed by QgazQ who handles the role of Operations & Technical Manager
According to MrBlades, Network Director at Gaming Radio Network, the early days could be described as fun and creative chaos with little to no automation, lack of direction and a limited schedule. But the passion of the early broadcasters pushed EVE Radio forwards and into more organized states so that the early audience of maybe 30 regular listeners turned into the average of 250-350 listeners with peaks around several thousand listeners during special events.
EVE Radio is run by a team of enthusiastic EVE players. Each DJ brings their own personal style and individuality to the group. A team of operators works behind the scenes to keep the 24/7 radio stream running smoothly for its listeners.. Internal guidelines, recruitment, advertisement, finances, public relations, listener trends, feedback … EVE Radio's team of dedicated players puts a remarkable amount of work into bringing EVE Radio to the community, and it shows.
So far EVE Radio has had over 200 people working on the project since 2003, the oldest was in her 60's and the youngest started when he was only 14.
Broadcast now!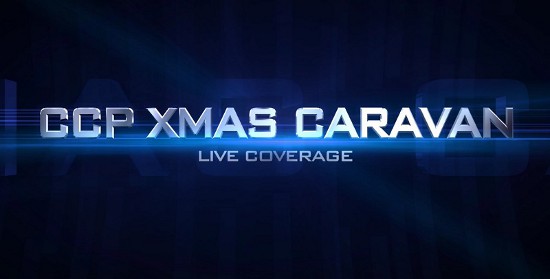 The regular 24/7 EVE Radio schedule consists of several live DJ's playing a wide range of music but that is just where the fun begins. Especially during Christmas time – but not only then – EVE Radio bustles with extra activity. Events like "Pod the DJ" combine story driven adventures with in game actions performed by the listeners. Special "missions" from the Eve Radio website with fully voiced briefings provide various goals that listeners can attempt to complete in order to win epic prizes. Countless ad hoc events to win prizes such as ISK, Game Time Cards or even fully fitted faction ships.
EVE Radio also covered special events like the CCP Dev Caravan, interviews with CCP developers and other official CCP and player driven events. The most popular events, often attended by several thousand concurrent listeners, are also available as standalone podcasts. Due to upgrades EVE Radio now can support up to 25,000 concurrent listeners.
During the years of EVE Radio's existence there have been numerous improvements and upgrades in the format, an automated DJ scheduler (getting rid of a manual countdown on a third party chat to provide a smooth handover of streams), running different shows simultaneously and lot of other improvements especially in overall quality and uptime.
In 2005, EVE Radio hosted a gathering in Pontefract, UK where over 150 fans, DJ's and devs attended. The event was broadcast live on air for those who couldn't attend.  In 2011, EVE Radio collaborated with Veto corp to broadcast their first full HD video coverage of Veto Summer Camp featuring DJ Funkybacon and ginger Seth Rogan. EVE Radio was also present at EVE Vegas with DJ Brett Adams covering both days.
Player Requests and Developer interaction
DJ's love to play requests and a good tip to get your song played is to request one in the genre currently spinning. And if a live DJ can't help you, they have a variety of jukeboxes setup for each of the separate channels, featuring a wide range of music you to choose from. As for discussion topics, those DJ's who run specialty talk shows (DJ Funkybacon and DJ BigCountry spring to mind) generally have their own stuff to talk about but are always willing to entertain suggestions from listeners.
CCP Developers regularly appear on air, most recently when the Alliance Tournament team came for a Q&A before Alliance Tournament X.
The Future
While the past and present of EVE Radio already looks quite impressive, EVE Radio is far from resting on its laurels, with strong plans for the future. After successfully upgrading the available bandwidth (thanks to Premium Supporters) and with the availability of a dedicated video system, EVE Radio has brought their video efforts to fruition. The first stream went live in 2011, with the coverage of the Christmas CCP Dev Caravan . Over 1,000 concurrent fans watched this video stream and hundreds more listened along on the radio. Plans to offer better in game streaming and also to offer stand-alone EVE Radio TV promise an interesting future.
Another plan is to become financially more self-sufficient and independent as currently a major part of the whole EVE Radio project is financed by a single person. The introduction of Premium Supporters  is helping to eliminate the need for donations entirely by introducing services for those that want to get a little bit extra out of EVE Radio and those who just fancy supporting them with a low cost subscription.
EVE Radio's motto:
We broadcast for the love of the game, love of the community and to support our friends at CCP. If we ever lost any of that, we'd shut up shop overnight.
Postscript: DJ Sarge is also a fine fellow, with over 200 shows last year! __(This message brought to you from the EVE-Radio channel in game) ~CCP Manifest