A Message From Customer Support Concerning The Corporate Role Defect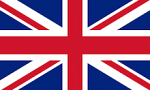 Hello Pilots,
An issue with the new Corporation Roles window introduced in the Mosaic release was recently discovered and hotfixed by our development team. During a window of approximately 30 hours after the Mosiac release, 'Take' access may in some cases have been granted in error when the intention was only to grant 'View' access to a corporate hangar. This affected o__nly roles granted during the aforementioned window. Any roles applied before the Mosaic release on the 28th of April or after 17:00 GMT on the 29th of April were not affected.
We encourage all corporation CEOs and Directors that have changed any roles since the Mosaic release to double check their members' hangar access rights and ensure they're set up properly.
Note on corporate thefts:
Abuse of this issue will not be tolerated. The proceeds of any corporate theft that can be attributed to this issue will be reversed when reported. Disciplinary action will be taken in accordance with the EVE Online EULA & Terms of Service towards any player found to have abused this bug. Any players who have already abused this bug are encouraged to return any stolen items and step forward by filing a support ticket under the Rules & Policies – Exploits category
If you believe your corporation was victim to a corporate theft attributable to this issue, please contact CCP Customer Support via the in-game ticket system under the Corporations & Alliances – Roles, Access Rights & Voting System category or at support@eveonline.com. Keep in mind that compensation cannot be provided for any corporate theft attributable to roles/access rights granted outside of the aforementioned window.
We will be directly contacting all active CEOs and Directors by e-mail as soon as possible concerning this issue. We humbly apologize for any inconvenience this issue may have caused and thank you for your understanding.
Lead GM Lelouch
CCP Customer Support Project Lead
Сообщение от службы поддержки в связи с ошибкой распределения корпоративных полномочий
Приветствую, пилоты.
Новое окно «Распределение полномочий», введённое в «Мозаике», содержало найденную и исправленную разработчиками ошибку. В течение приблизительно 30 часов, прошедших от выхода «Мозаики» до исправления ошибки, в некоторых случаях при попытке вручить права исключительно на просмотр содержимого складов корпорации, выдавались полномочия на взятие имущества. Ошибка относилась исключительно к полномочиям, выданным в течение указанного периода; она не относится к полномочиям, выданным до выпуска «Мозаики» или после 17:00 29 апреля (по времени EVE Online).
Мы советуем всем руководителям и директорам корпораций, менявшим полномочия после выхода «Мозаики», ещё раз проверить уровни доступа к корпоративным складам и убедиться, что они выставлены верно.
Внимание корпоративным ворам!
Использование этой проблемы в своих целях не допускается. Последствия любого воровства, которое можно связать с этой проблемой, будут отменены по факту обнаружения. В соответствии с нормами ЛСКП и Правил предоставления услуг к игрокам, воспользовавшимся этой ошибкой, будут применены дисциплинарные меры. Мы настоятельно советуем всем игрокам, уже воспользовавшимся этой ошибкой, вернуть украденное и пойти нам навстречу, оформив соответствующую заявку в службу поддержки в категории Exploits.
Если вы считаете, что ваша корпорация пострадала от воровства, соотнесённого с указанной проблемой, свяжитесь со службой поддержки, оформив заявку в категории Corporations & Alliances – Roles, Access Rights & Voting System либо отправив письмо по электронной почте support@eveonline.com. Учтите, что компенсации не подлежит имущество, украденное вследствие выдачи полномочий за пределами указанного периода.
Мы намерены связаться с действующим руководящим составом всех корпораций посредством электронной почты; приносим искренние извинения за возможные неудобства, вызванные этой проблемой. Благодарим за понимание.
Ведущий гейм-мастер Lelouch,
руководитель службы поддержки компании CCP.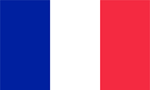 Message du support client concernant le défaut de rôle de corporation 
Un problème avec la nouvelle fenêtre des rôles de Corporation, introduite lors de la sortie de Mosaic, a été découvert et corrigé par notre équipe de développeurs. Pendant un laps de temps d'approximativement 30 heures après la sortie de Mosaic, l'accès à « Prendre » peut, dans certains cas, avoir été donné par erreur au lieu de l'accès « Voir » du hangar de corporation. Cela affecte uniquement les rôles donnés pendant le laps de temps mentionné précédemment. Les rôles appliqués avant la sortie de Mosaic le 28 avril ou après 17 heure GMT le 29 avril n'ont pas été affecté.
Nous encourageons donc tous les PDG et directeurs des corporations qui ont changé des rôles depuis la sortie de Mosaic à vérifier les droits d'accès des membres aux hangars et de s'assurer qu'ils sont bien paramétrés.
Note au sujet des voleurs:
Les abus de ce problème ne seront en aucun cas tolérés. Les bénéfices des voleurs de corporation qui peuvent être attribué à ce problème seront retournés à la corporation une fois signalé. Des actions disciplinaires seront prises conformément aux CLUF et Conditions d'Utilisations d'EVE Online. Les joueurs ayant déjà tiré profit de ce bug sont encouragés à rendre tout objets volés en se portant volontaire en envoyant un ticket d'assistance sous la catégorie Rules & Policies – Exploits.
Si vous pensez que votre corporation a été victime d'un vol dû à ce problème, n'hésitez pas à contacter le support client de CCP via le système de ticket sous la catégorie Corporations & Alliances – Roles, Access Rights & Voting System ou par mail support@eveonline.com. N'oubliez pas que vous ne pourrez pas bénéficier d'aucune forme de compensation pour un vol si celui-ci n'a pas eu lieu dans le laps de temps susmentionné.
Nous allons contacter tous les PDG et Directeurs actifs par mail au plus vite à ce sujet. Nous sommes sincèrement désolés pour la gêne occasionné et nous vous remercions de votre compréhension.