SMTS White Metal Rifter Model Now Available!
We are happy to announce that the SMTS White Metal Rifter Model is now available!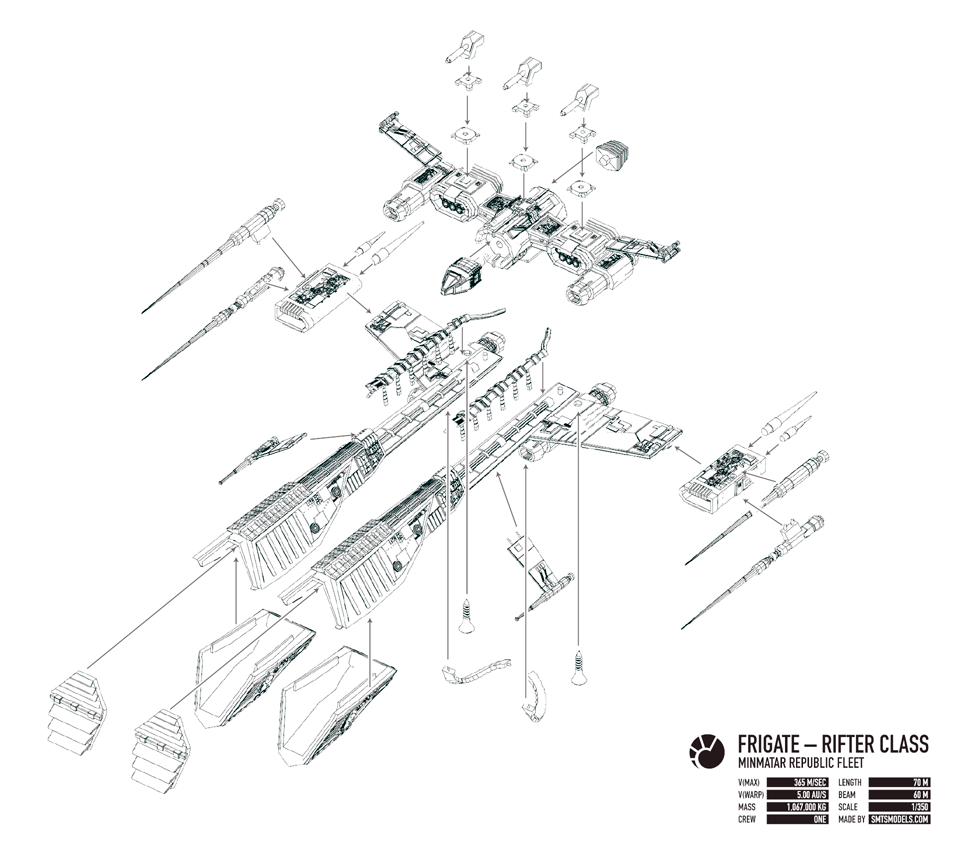 Manufactured by SMTS, this incredibly detailed, high quality white metal model is available in two forms, already pre-assembled and painted, or as a bare metal self-assembly kit that you can decorate with your own tribe's colors.
You can pick up the model in either form on the ebay store of SMTS at the following links:
Don't miss out on your chance to own this amazing model of one of EVE's most iconic and loved frigates.
Also, be sure to check out the video of CCP Vertex assembling and painting his own kit!