The EVE Online 64-Bit Open Beta Is Now Live!
As part of the celebrations around the launch of EVE Online: Invasion, we're delighted to announce that the opt-in open beta for the 64-bit EVE Online client is now live!
The transition to a 64-bit client is a huge technical milestone in the sixteen-year development history of EVE Online, and we're super excited to be able to offer this open beta as we finalize testing and development of the new client.
It's been incredible to see how the much community has embraced testing for the new client so far, and we'd like to give a huge thank you to everyone who's assisted with live testing on Singularity as well as bug reporting and discussion of the new client and its performance.
How Do I Get Involved?
If you'd like to take part in the 64-bit open beta, it's pretty simple. You'll just need to switch over your launcher to download the 64-bit version of the EVE Online client.
To do this, please follow these instructions:
First, click the "E" icon in the top right of you launcher, as shown below: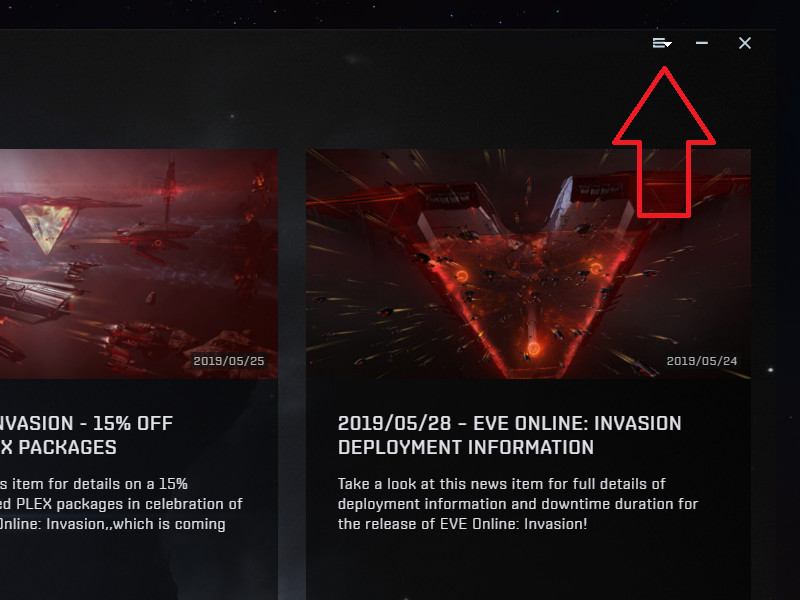 Next, select "settings" from the dropdown menu, as highlighted in the following image: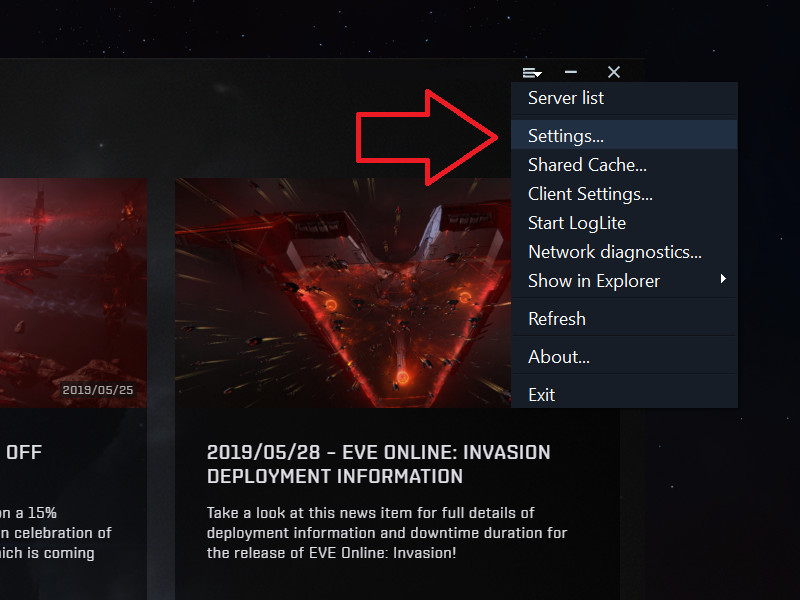 You'll then see a popup window with a series of checkboxes. Simply check the option to "run clients with 64-bit", as indicated below, and click okay.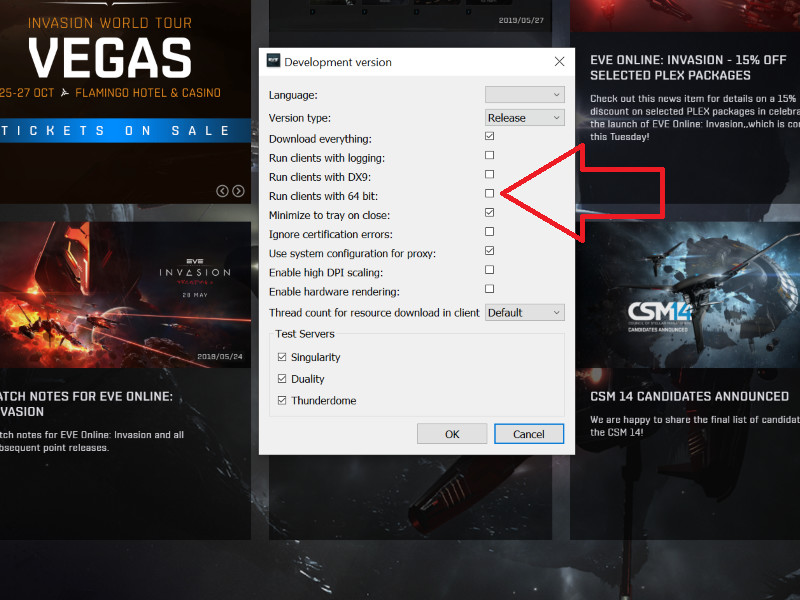 Congratulations, the launcher will now download the 64-bit client for you to take part in the open beta. Please be aware that if you do experience any issues, you can always switch back to the 32-bit client.
How Do I Provide Feedback?
Part of the reason that we've been able to deliver a 64-bit open beta ahead of schedule is due to the incredible support we've received from the community during testing on Singularity.
All the bug reporting, discussion and flagging of issues has paid off, so be sure to provide bug reports and information on any issues you encounter.
Here's a couple of resources that'll assist you with the EVE Online 64-bit open beta: