20% discount on Ship Skin Packages during the weekend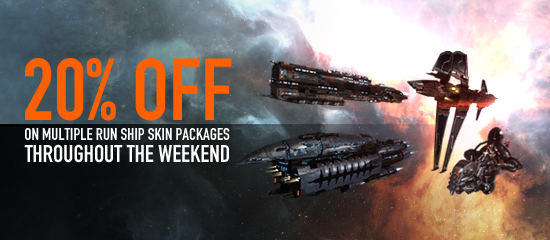 During the coming weekend, from April 5 to April 7, we are offering a discount of 20% on Ship Skin packages.
If you ever considered getting one of those fancy new Ship Skins, you can now buy them with a nice discount for a limited amount of time! Simply go to the in-game NeX Store to purchase the multiple run Ship Skin packages and enjoy your shiny new ship - or sell them on the in-game market for some profit.
You can find more information about the Ship Skins here.