Celebrating Ten Years of EVE Online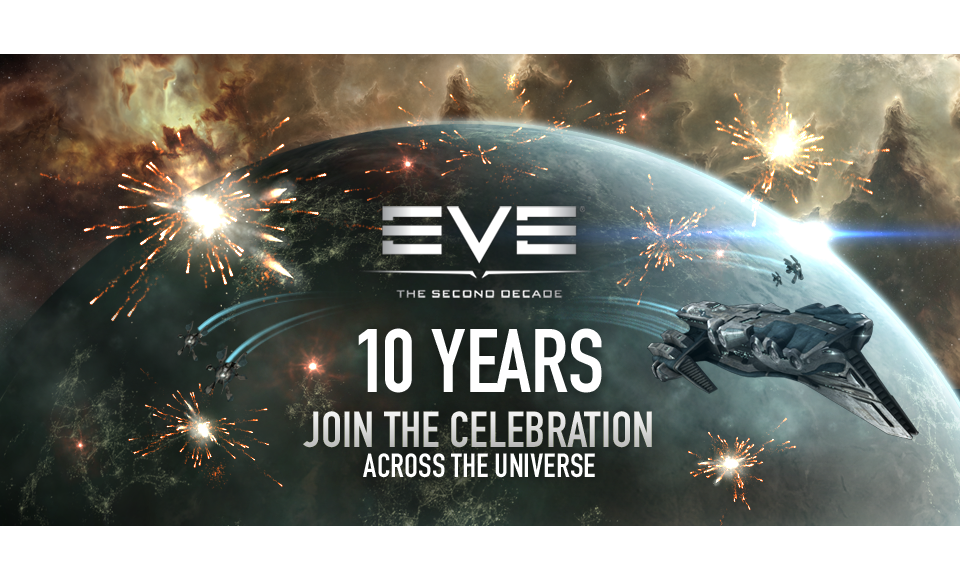 Celebrating such a special event as EVE's 10th anniversary is too big an occasion for just a private party, so with that in mind we've planned an action-packed weekend within the EVE Universe to ring in the second decade with the people who matter the most… you! In true Icelandic style, no celebration would be complete without fireworks, so we are running a campaign on Facebook where we invite you to like the official EVE Online Facebook page and share with your friends and gaming groups. Each "like" generated will work towards free gifts and hourly firework drops for the entire community to enjoy on Sunday May 5th. 
Starting after downtime on Sunday May 5th, you will receive the unlocked gifts, as well as the first in a series of fireworks content drops which will then be deployed on the hour, every hour. The longer you stay online to help us smash the PCU record, the more fireworks you can bring to help us light up the skies.  CCP devs will be roaming New Eden from 17:00 GMT in search of the perfect spot to have our very own firework display, so we'd like to ask you: wherever you are in New Eden, at 20:00 GMT, please load up your ship with fireworks and help us set the universe on fire. 
Of course, no EVE celebration would be complete without a few (thousand) killmails, so at 22:30 GMT we will begin a 'Hunt a Dev' roam.  Make sure you like our Facebook page for hints on the location of your favorite dev.  We will do a second wave of this at 00:30 GMT, so you'll have plenty of opportunities to add a dev corpse to your collection.
In addition to the birthday gifts and fireworks, we also invite you to guess the highest PCU for our 10th birthday.  To enter, send an EVE mail to the character "CCP EVEis10" before 17:00 GMT and be in with a chance to win some amazing prizes, including a GTX 680 and an EVE Collector's Edition box set.  Entries are limited to one per account. For more details please see this thread.
If you miss our dev roams, do not worry, there are also some awesome player events happening this weekend. For example, RvB are running a Ganked Roam from 14:00 GMT, so why not bring your frigate along and join in the fun?  They will also attend Marlona Sky's Flight of a Thousand Rifters event at 18:30 GMT which promises fun, explosions and prizes, so don't miss out!
Also don't miss our other anniversary updates, including dev roam hints and a once-in-a-lifetime chance to be the 'King of Low Sec' (for more details see our Facebook page on May 5th). If you or your friends are running any in-game events this weekend, make sure to give them a plug in the comments thread so you can maximize your exposure. All of us here at CCP are very excited to see the amazing images and videos you'll come up with from your firework displays and assorted other anniversary adventures. Send them to us at share@eveonline.com. We just hope you don't end up collecting too many of our corpses…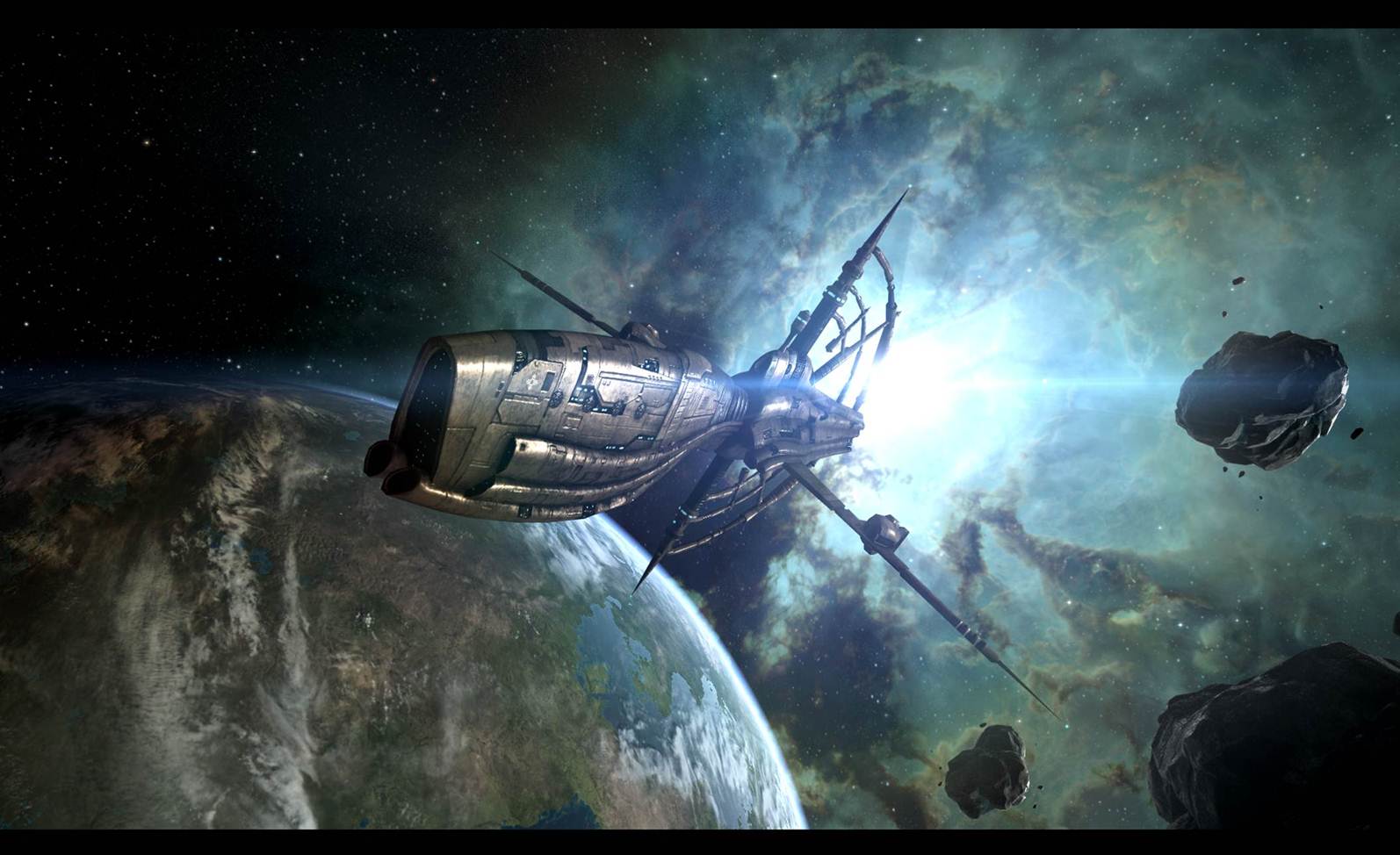 New to EVE? Start your 14-day free trial today.
Returning pilot? Visit Account Management for the latest offers and promotions.