CSM6: The polls have opened!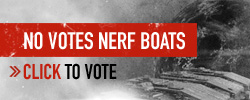 I'm happy to announce that the polls for the sixth Council of Stellar Management elections are now open. There has been an unprecedented level of campaigning going on, much of which can be seen in the Jita Park Speakers Corner on the EVE Online forums. We certainly encourage you all to take a look and question the candidates on the issues that matter to you.
You can also see the summary campaign messages from each candidate on the voting page. When you're ready to vote or you want to see these summaries, head on over to the voting page!
In the words of the legendary CCP Oveur:
"I don't think any single external group has had such a strong influence on CCP, EVE and how we work as a company. And they are made stronger by your vote."
The polls will be open for two weeks and will close at 23:59 on the 22nd of March. All paying accounts that are older than 30 days at the time they vote are entitled to place a vote. Don't miss your opportunity to get your vote in, make sure your voice is heard!
 - CCP Diagoras