We interrupt our scheduled broadcast of Retribution-related news and information with a guest dev blog from our friends at the EON magazine. Please welcome EON Oliver, who brings you some exciting news!
Splendid news! EON magazine can be acquired for space bucks, which is to say you can have the very latest print edition of EVE Online's New Eden's official magazine delivered to your place of work, residence or play, in return for just one of those PLEX things. And wouldn't you just know it, the very latest issue was published just a couple of weeks ago.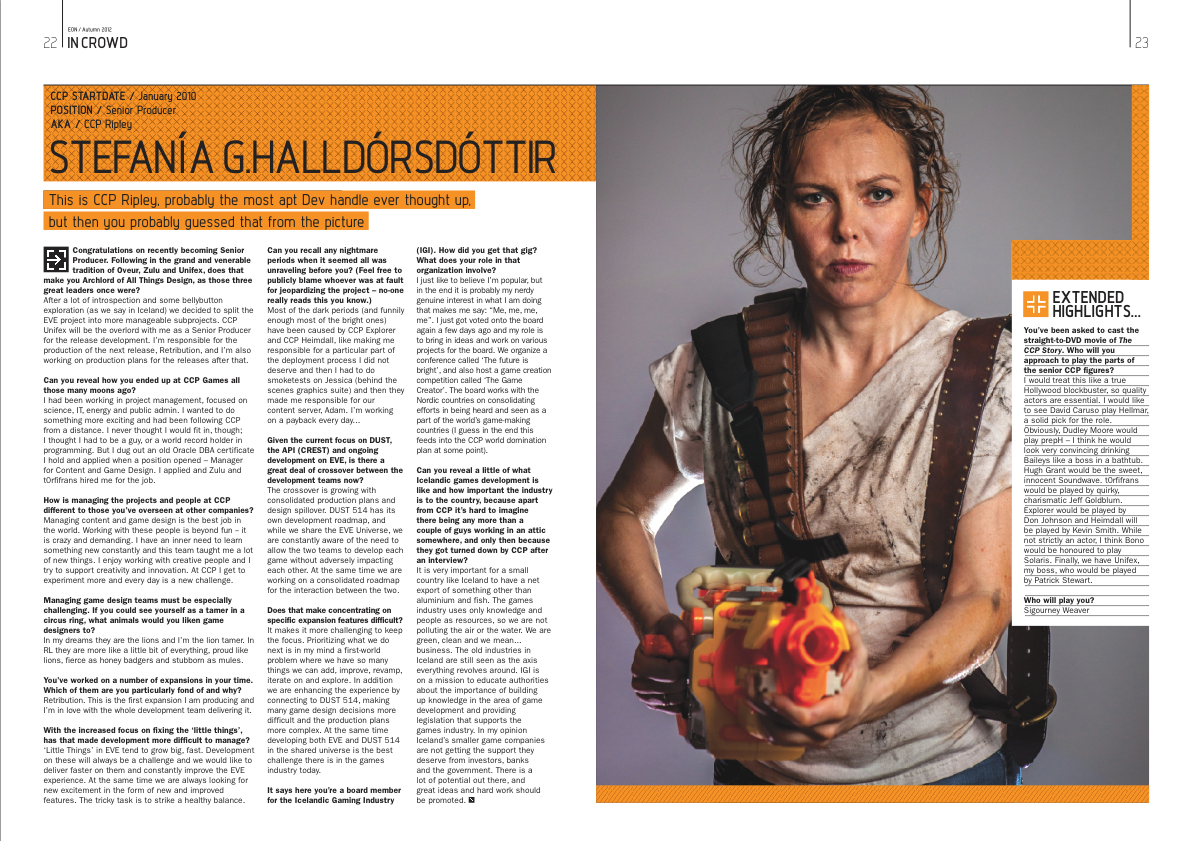 I'm sure you're all aware of what EON is, but seeing as I don't get to write dev blogs these days (quite rightly, not being a dev), perhaps you'll allow me a brief pitch:
Produced and published by us at MMM Publishing, EON has been around since 2005 and it is of course a magazine that is all about EVE Online (with a light sprinking of DUST 514 for good measure). Each issue combines dev interviews, gameplay previews, official fiction, guides, war reports, ship fittings and profiles of characters, corps and alliances, all of it written by EVE players with a great deal of support from CCP.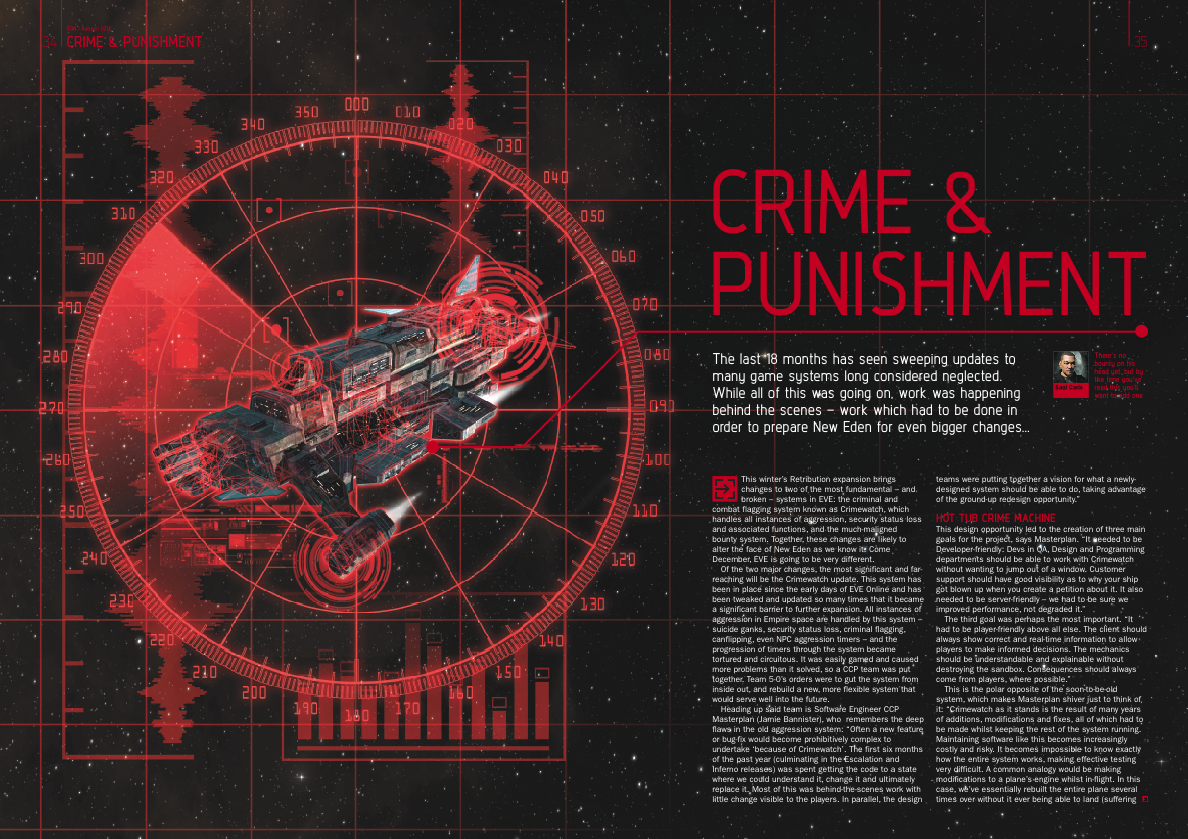 Admittedly, being a quarterly magazine, we are quickly overtaken when we do get our noses ahead of events, but in this increasingly-homogenized digital age, we do have one or two qualities worth shouting about. You can sample most of them by registering at eonmagazine.co.uk and downloading a free issue. If you can somehow imagine those silky smooth pages sliding beneath your fingers as you relax in your favorite chair by a roaring fire, you can appreciate the importance of the offer.
Redeeming a copy of EON for PLEX is easy and can be completed via the Account Management page. All you need to do once you've transferred the PLEX is enter your shipping information. Your magazine will then be sent within the next week from our London office and should be in your hands within a few days or so, depending on where you are in the world.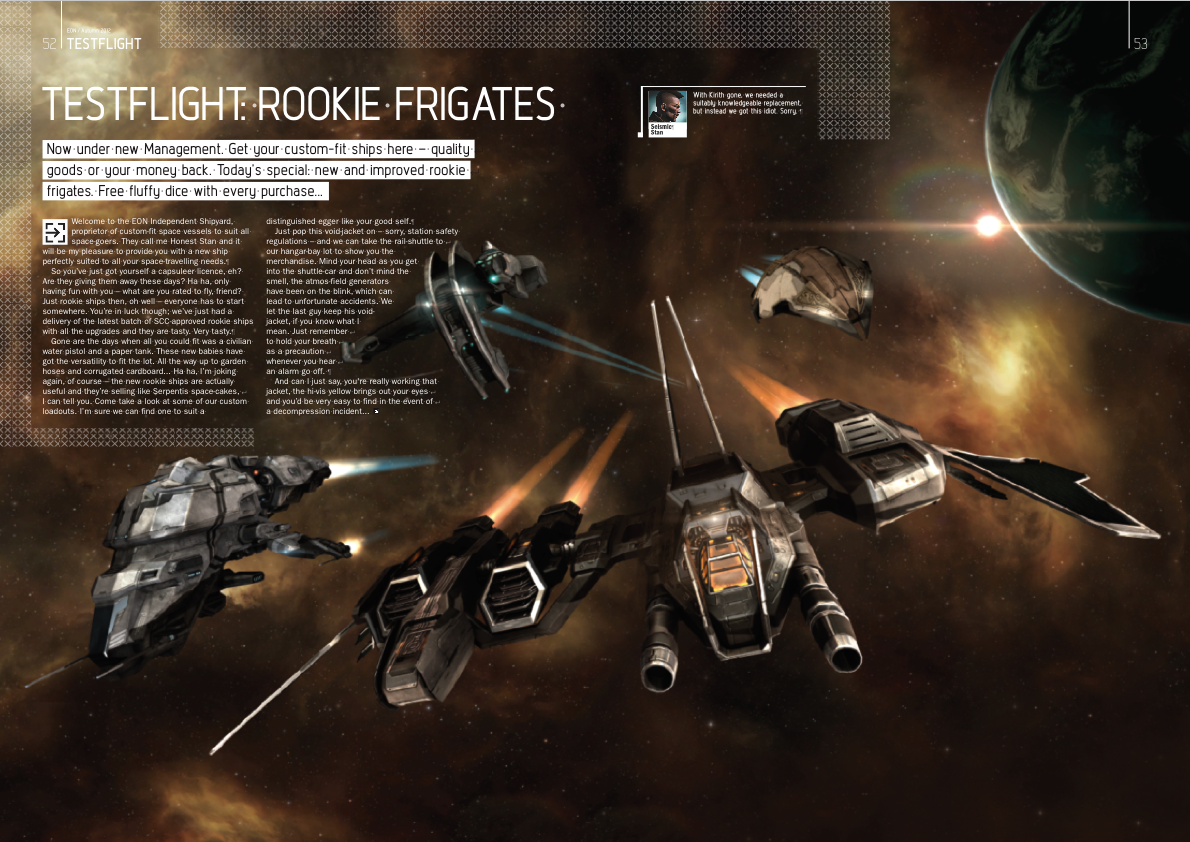 For the moment "EON for PLEX" is just a straight swap of 1x PLEX for 1x current issue. We of course hope that those of you who take up the offer enjoy the magazine and will one day subscribe and enjoy the savings and free gifts that comes with it. Meanwhile, if you have any concerns or questions about EON, feel free to email us at eon@mmmpublishing.com. 
Fly safe!
New to EVE? Start your 14-day free trial today.
Returning pilot? Visit Account Management for the latest offers and promotions.