EVE TV is heading to Vegas
Greetings space fans!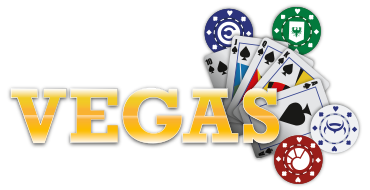 As previous announced in CCP Guard's Dev blog, CCP is throwing its support behind the premiere player run EVE gathering EVE Vegas. As part of this we're happy to announce that EVE TV will be flying out to provide a live stream of the presentations by both CCP developers and the player community.

We will be broadcasting live over our twitch channel on:
October 19th (Saturday)   17:00 to 02:00 UTC / EVE Time - (10:00 to 19:00 PDT / Local Time)
October 20th (Sunday)     17:00 to 22:00 UTC / EVE Time - (10:00 to 15:00 PDT / Local Time)
All times are subject to minor changes.
Your favorite host (no not that one, the other one) CCP Guard will be with us to guide you throughout the day, bringing you the gossip from the convention floor along with chatting with both CCP Developers and EVE players.
We'll bring you all the presentations live which you won't want to miss. CCP speakers include:
CCP Pokethulu // CMO // Keynote
CCP Fozzie // EVE Game Designer // EVE
CCP Rise // EVE Game Designer // EVE
CCP Arrow // EVE Game Design Director // EVE
CCP Praetorian // Creative Director // DUST 514
CCP LeKjart // Principal Game Designer // DUST/EVE link
CCP Guard // Community Developer // Community
CCP Saberwing // DUST 514 Community Manager // Community
If that boy band line up isn't enough we're also have presentations from EVE players including Chribba, The Mittani and Javajunkie; plus continuing our "Make EVE Real" series, guest speaker Les Johnson from NASA.
So tune in and enjoy the show!
If you're still considering attending EVE Vegas 2013 I'd urge you to check out CCP Guard's Dev blog! Things NOT in the live stream include:
EVE & DUST Tournaments
A chance to play EVE Valkyrie with the prototype HD Oculus Rift
Roundtables with Devs
The Pub Crawl
So many goodies including Battleship Models, T-Shirts (both real and in-game), pirate frigates and so much more!
All the details are right here
CCP Loxy (Is super excited to go to Vegas yay)
New to EVE? Start your 14-day free trial today.
Returning pilot? Visit Account Management for the latest offers and promotions.