#EVEathon – An Incredible Community Initiative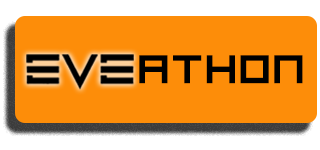 The EVE Online community is well known for its amazing charitable nature, despite the wars that rage in game, the vicious conflicts that erupt between alliances vying for power, and the general annoyance of being undercut on the market or blindsided when you're travelling through lowsec.
Since 2003, our pilots have raised more than $500,000 US for The Iceland Red Cross, Get Well Gamers, The Icelandic Children's Hospital, Child's Play Charity and in direct support of other EVE players.
Over the course of last weekend however, something very special indeed happened.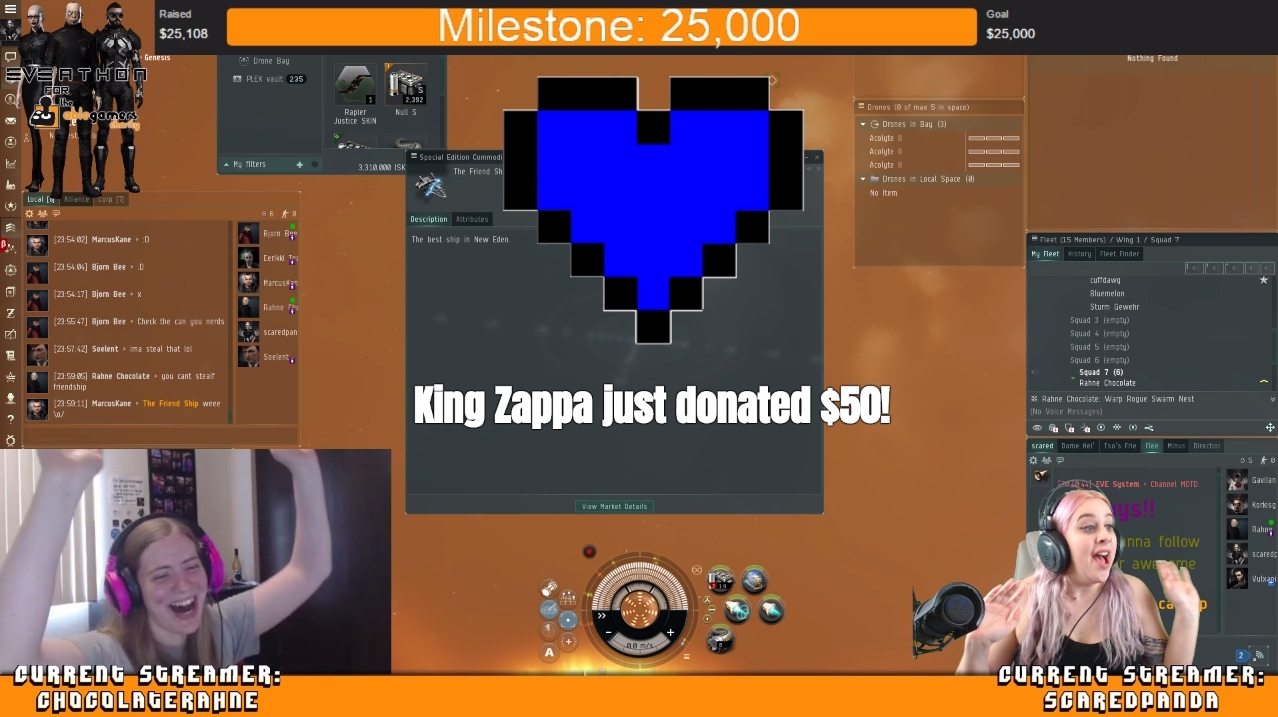 Lead by Rahne Chocolate and scaredpanda, a group of our most prolific streamers came together for a 72-hour mega stream with the aim of raising $10,000 for Able Gamers (Twitter: @AbleGamers), a charity that works to give custom controllers and hardware to gamers with injuries and conditions that cause restricted mobility and movement so that that can enjoy the latest video games, including EVE Online.
Joined by Jammer211, Elise Randolph, EVEScout, Otto Bismarck, Accessible Gamer (Gommel Nox), ReloadGV, Hamektok, Manic Velocity, Suitonia, Burseg Sardaukar, Raiden Harmann, Equilizer, BjornBee, and many more, they first smashed the previous record of $7,000 and then blew past their target of $10,000 in just 24 hours.
Incredibly, the largest single donation from an EVE player was $1,337 (nerd!).
The full 72 hours of streaming raised more than $25,000 for Able Gamers.
This is more than two and a half times the intended target and, last we heard, donations are still coming in!
This is the largest collaborative streaming effort we've ever seen from our community, benefitting both the real-world charity of Able Gamers, and the in-game support organization founded by Sindel Pellion, The Angel Project, which assists capsuleers in need within New Eden.
We can't find the words to describe how proud we are of the EVE Online community after watching so many pilots come together to raise funds for such an amazing cause. The commitment and dedication that you've shown to this project has been incredible. We'd like to offer our most sincere thanks to the organizers, as well as all the streamers, viewers, and donators that made this project come to life and take on the rolling success that we've witnessed.
EVEathon stands as a testament to the force for good that our community can be when our pilots put their heads together on a charity project, and many CCPers spent the weekend being blown away by the insane level of collaboration between so many of our best-known streaming personalities.
If you'd like to check out re-runs of the 72 hours of madness, you can visit the #EVEathon Twitch page for archived video content here.
Giving Back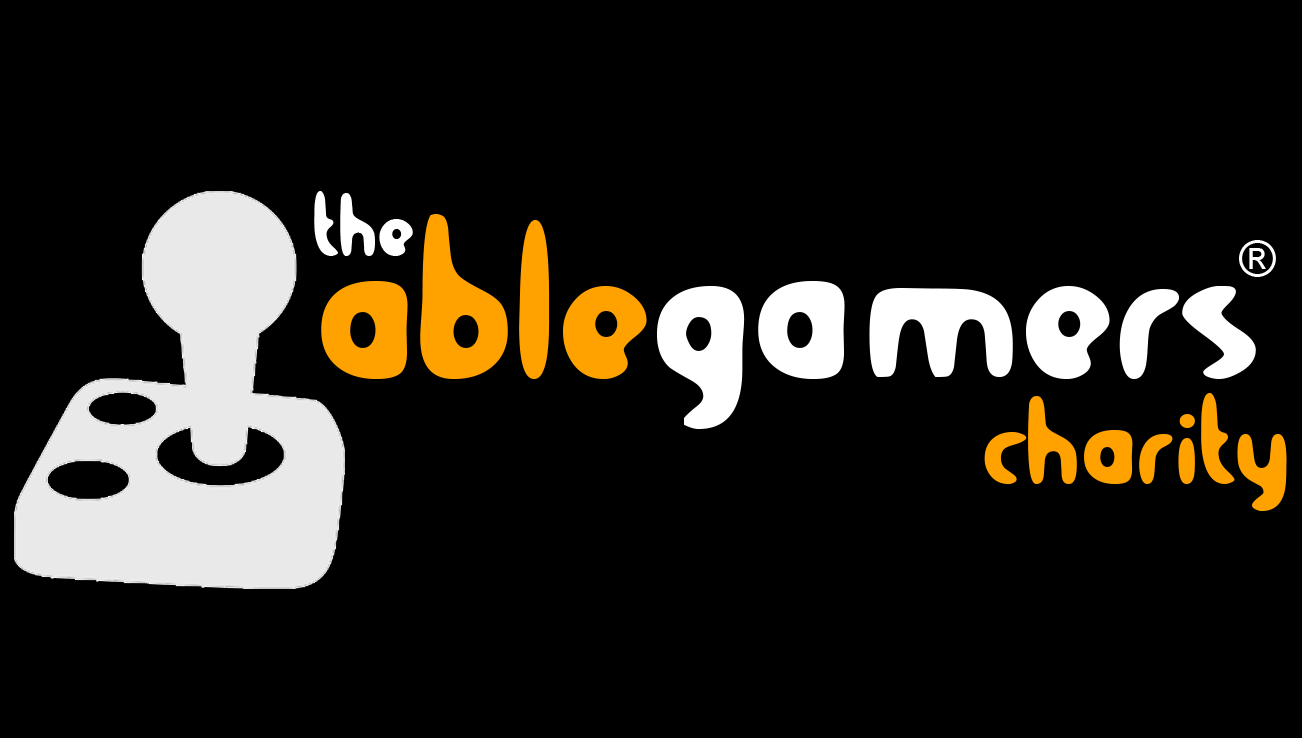 Watching our community come together to drive this project forward has been a fantastic experience for us here at CCP, and seeing so many of our streamers embrace the amazing work that Able Gamers does every day is incredibly inspiring.
Gaming is an incredibly powerful tool for those who can't regularly venture out from their homes, allowing those with limited mobility a wider venue for social interaction as well as improving quality of life by opening new possibilities for recreation, rehabilitation, and entertainment.
The support that Able Gamers provides for gamers with restricted mobility and movement is not only incredibly important to the wider gaming community, but has significant roots right here in the EVE Community too, with some of our own pilots utilizing technologies developed by their research and development.
As a gesture of our sincerest thanks to all our pilots who support this initiative, and as a huge thank you to Able Gamers for the amazing and very important work and support they provide to disabled games across the world, CCP has matched the initial stream target of $10,000, in a donation made to Able Gamers this morning on behalf of the EVE Online community.
This brings the total raised by the EVE Online community during #EVEathon for Able Gamers to more than $35,000!
We can think of no more a fitting tribute to the outstanding commitment to this cause by both our Community and Able Gamers.
Our most sincere thanks for all your efforts in supporting such an amazing initiative.
@CCP_Falcon
On behalf of the whole of CCP Games <3