Fanfest 2015 - The Festival To Eclipse All Others
Greetings Capsuleers!
Fanfest 2015 is taking place in Reykjavik, Iceland next week (19-21 March) and I am here to give you a comprehensive overview of everything that's going down in the land of ice, fire and spaceships!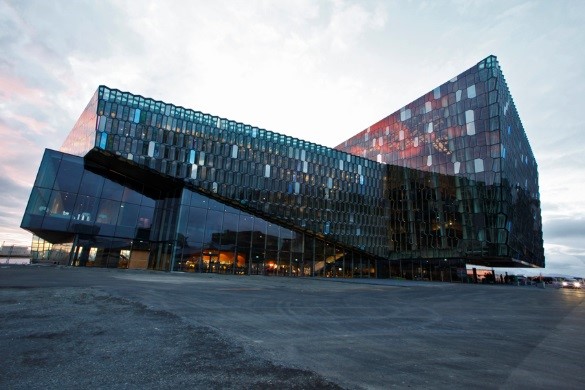 For the 11th year in a row, EVE enthusiasts from all over the world make their way to take part in this celebration of the EVE Universe and everyone involved in it. Fanfest will again take place in the space'esque Harpa Conference Center and it will be three days packed full of presentations, roundtables and various other activities to enjoy and partake in. This year is looking to be the second biggest Fanfest yet (damn you Second Decade Fanfest!) when it comes to attendee numbers, with over 1,100 friends and rivals attending.
This year Fanfest coincides with a solar eclipse which is taking place on Friday morning. Unless you live in the Faroe Islands, Iceland is one of the best places in the world to witness this rare event of the moon obstructing the sun. The next solar eclipse visible in Europe will only be in the year 2026! We encourage all attendees to come outside Harpa Friday morning to see the eclipse starting at 8:30, being the strongest around 9:30 and finishing at 10:30. We will provide you glasses in your goodie bags to protect your optical implants and we hope to see you there.
Fanfest Schedule
You can find the session schedule for this year's Fanfest here. This year we also have a comprehensive app which you can use to see the schedule, read session descriptions, view maps and places of interest, as well as the option to rate sessions and more. You can get it by downloading the Guidebook app and entering the redemption code "evefanfest2015". Guidebook is available for iOS and Android devices. All in all we have nearly 100 sessions taking place this year, so if you are attending you have plenty to choose from and the app will help you decide and plan your days.
Keynotes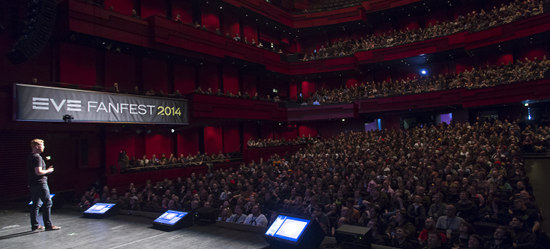 This year we are taking a slightly different approach with the Keynotes. We kick things off immediately at noon on Thursday with the opening keynote 'Welcome to Fanfest and the Future of VR at CCP'. This Keynote will give an overview of what has happened since last year, how this year's Fanfest looks and what kind of a future Virtual Reality has at CCP, including the latest on EVE: Valkyrie.
The EVE Online Keynote will follow at 5pm on Thursday and it will cover all EVE Online related topics including a bit of a recap, upcoming features, future vision and the CSM election results. Having the keynote earlier than previous years will hopefully reduce the amount of times a dev tells you that you have to wait till the Keynote to be able to talk about something.
To wrap things up we have a Closing Ceremony at 5pm on Saturday where recap this year's Fanfest and look forward to what EVE fans can expect next year.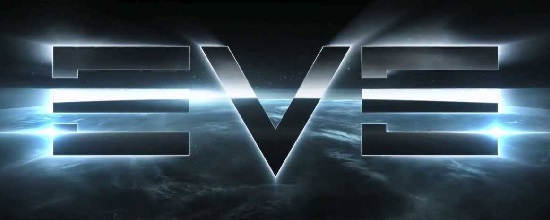 There is a good variety of EVE Online presentations happening this year and there is something for everyone. The effort of Making EVE Real continues this year with a presentation by super smart scientist David Grinspoon where he talks about Creating Planetary Civilizations. A session you should not miss! This is followed by a panel of four scientists who are ready to answer your questions of how close we are to making EVE real.
There are design-related sessions like 'Game Design Panel', 'Ship and Module Balance', 'Future Vision of Structures' and 'Using Science to Help Newbros'. For those interested in the beautiful arts of EVE there is the traditional 'Concept Art Session' with a slightly different focus this year, a panel to drill the creative brains of our artist team, as well as an in depth look at the rendering in EVE in 'The Future of Spaceship Rendering'. If you are more interest in the code behind the magic of New Eden you should check out 'Survival Guide to Legacy Code', 'Behaving Like a Boss with AI' and 'Rewriting Old Dogma'. These are just some of the many sessions over the three days, make sure to check the schedule to see what sounds the best to you.
Nearly all these sessions have a roundtable to go with them, giving you the chance to have a dialogue with the developers on the various topics. The roundtable schedule is packed with nearly 50 sessions over the three days and we are looking forward to your thoughts on all subjects.
This year we are putting more emphasis on player hosted presentations. Last year we had a few player made presentations and their quality was great. This year we have a dozen presentations hosted by players on various topics. Many of these sessions are 20minutes in length, giving everyone a chance to hear about even more topics over Fanfest. Be sure to check out what your fellow players have been up to and what they have learned over the years when it comes to all aspect of EVE Online.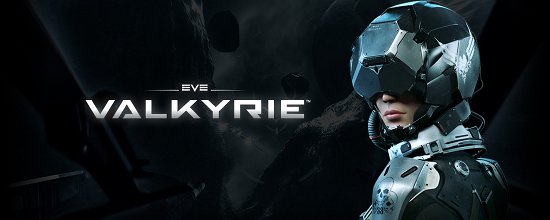 At Fanfest we will be giving you all the latest updates on what is going on with EVE: Valkyrie. The keynote will give an overview of where things are at and it is followed by a panel where you have a chance to talk many of the developers of Valkyrie.
Over the three days there are roundtables on various aspects of EVE: Valkyrie, like Art, Engineering and VR. In these sessions you can drill the brains of the developers to get their insights on how it is to work on a pioneering project like this.
Not only will you be able to go hands on with the latest version of EVE: Valkyrie throughout Fanfest, we will also be hosting a tournament to determine who are the deadliest Valkyries on the planet. This tournament is taking place on Saturday and the whole show will be streamed on a separate channel from rest of the Fanfest, giving those at home a chance to feast your eyes on some dog fighting VR carnage! Commentators will be running everyone through what is happening in the finals and naturally there are prizes for the winners. Although wouldn't you say being the winner of the first ever EVE: Valkyrie tournament is something to brag to your friends already? Tune in at 14:00 on Saturday to see the whole tournament!
At the venue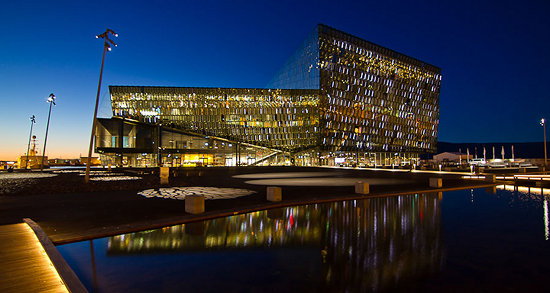 Throughout Fanfest there will be numerous things happening at the venue.
There will be a Capsuleer's Lounge, an area dedicated to meeting up with your fellow wingmen throughout Fanfest. This is also the ideal place to find devs after their sessions to continue any discussions or spark new ones. Don't hesitate to approach any devs you see chilling in this area, we will be there to talk to exactly you!
A few of our artists will be doing live portrait drawings of you to enjoy and take home. You can find them at the sketching booth.
The Quality Assurance guys will have a booth setup where you will be able to go hands on with our QA tools and see what the QA Analyst life is like.
If inking is your style, the tattoo station will be giving you the chance to get that EVE tattoo you have been thinking about for a while now!
If a tattoo sounds a bit too permanent, you can get your hair and makeup done in at the EVE Hair & Makeup station.
The EVE store will be offering various amazing EVE Universe goodies for you to purchase. More info in this blog.
On top of the normal food points, you will be able to get traditional Icelandic Brennivín 'Black Death' at Kruul's Pleasure Gardens – Brennivín Bar. There you will also be able enjoy beverages from the Borg micro-brewery.
This year there is something very special at the Silent Auction. We will be auctioning off old Tranquility server blades, giving you a chance to own some of the equipment that has been the heart of EVE Online for many expansions. There will also be signed EVE books, Various EVE Online trinkets, limited edition t-shirts, replica DUST 514 weapons and more. Read more about the Silent Auction here.
At the Testimonial Booth you will be able to record a video to share your EVE and Fanfest experiences with everyone to make sure your EVE story goes down in the history.
Fanfest attendees will also be able to enjoy various discounts at bars, restaurants and other venues throughout Reykjavik. Make sure to check for Fanfest Partner signs—there are over 50! All attendees will also get a brochure detailing all the special partner locations.
You'll also have an exclusive chance to get your hands and eyes on several never-before-seen virtual reality demos in our VR Labs section.  We don't want to spoil the surprise, but make sure you check it out!
What's happening besides all the presentations and roundtables?
Prior to Fanfest
This year you will be able topre-register to get your passes ahead of time. Monday and Tuesday, 1pm-6pm, you can go to the Center Hotel Plaza and on Wednesday, 9am-5pm, you can go to the Harpa for your passes. Registration on Thursday begins at 9am, but to avoid queues we recommned pre-registering if possible.
If you want to catch some of the great sights of Iceland, the Golden Circle with a Dev is the thing for you. This 7 hour tour on Wednesday goes through some impressive nature and you will be able to enjoy it with fellow capsuleers and developers.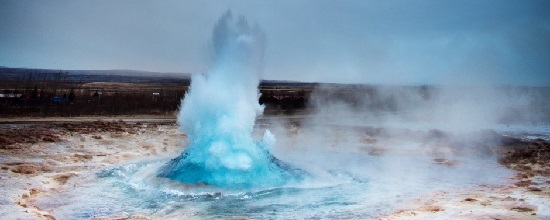 To bring a bit of balance to Fanfest, there are also a few sporty events taking place, which are not part of the official Fanfest program. On Tuesday 8pm there is a football match taking place between the devs and our players. Who has the most stamina and the best team play? You can find out more in this blog  and if you want to come spectate there will be a bus from the CCP office at 7pm on Tuesday. Seats are limited and you can sign up here. If Skiing is more your style, a group of devs and players are heading off to Bláfjöll for an afternoon of skiing on Wednesday. You can find out more on this forum thread.
Thursday
This year the Charity Dinner with CEO and Devs will have a slightly different format to give it a more personal touch. We are taking it a bit closer to home and attendees will be able to join a host of developers at the CCP Headquarters' for a memorable evening. Things kick off with pre-drinks at the HQ and the dinner will be downstairs at the Maritime Museum. There are still a few tickets left so be sure to check it out for a special evening.
Friday
If you are coming to Fanfest and you are not quite as keen to spend hours discussing the finer details of ship fitting as your friend or spouse is, the Sisters of EVE tour is what you need. This full day tour of the beautiful sights of Iceland puts you into wicked super jeeps, giving you the best possible experience of sightseeing.
On Friday afternoon there will be an EVE Online Tournament of epic proportions. In the Worlds Collide event the best teams from Tranquility and Serenity will go head to head to determine which server deserves the crown of 'the best internet spaceship captains'. Not only is there pride and glory at stake, if your server wins and you are subscribed at the time, you will receive an exclusive ship that will never be given to the other server. For more details of the event head over to here and you can find more information on the teams here . Be sure to support your server on the EVE TV Stream or on site in the main hall at the venue.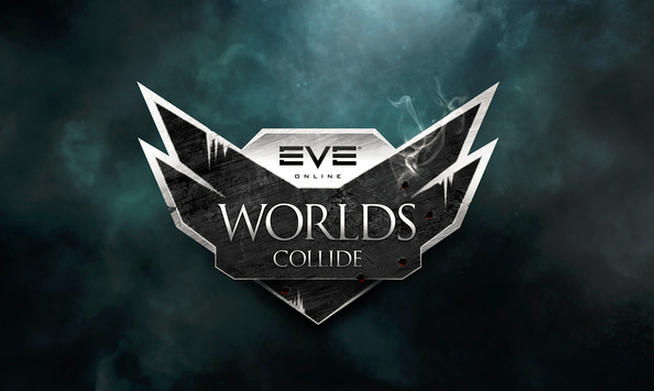 Pub Crawl!
Now there's a name every Fanfest attendee is very familiar with. If however you haven't heard of it before, it is an epic night where capsuleers and developers take over downtown Reykjavik. Divided into strike groups, the massive fleet descends into the many pubs of Reykjavik to have a blast, enjoy beverages and share war stories of all sorts. After swarming through several mission locations, all groups will end up at Idno for the final stage of the siege of Reykjavik. This event is not something you want to miss!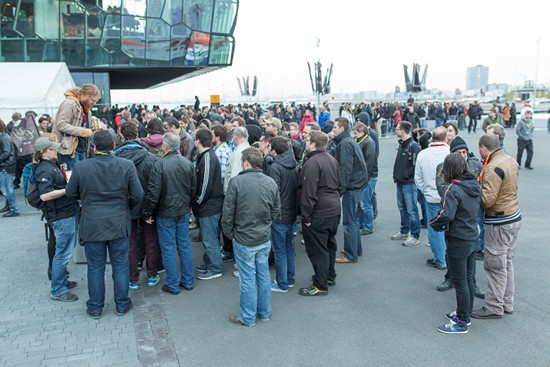 Pub Crawl FC distributing "special" ammo
Saturday
After a final day of activities it is time for the Party at the Top of World! All Fanfest attendees have access to this party to celebrate all things EVE. This year the party will be exclusively for Fanfest attendees, unlike previous years when the public was able to purchase tickets to it as well. This means that everyone there will be a VIP and you don't have to worry about someone not catching that cool EVE reference you just came up with during the party. This year's acts include Melrakkar, an Icelandic super group who cover Metallica songs, DJ Apfelblut vs DJ Ívar Pétur and Permaband is rumored to make an appearance as well!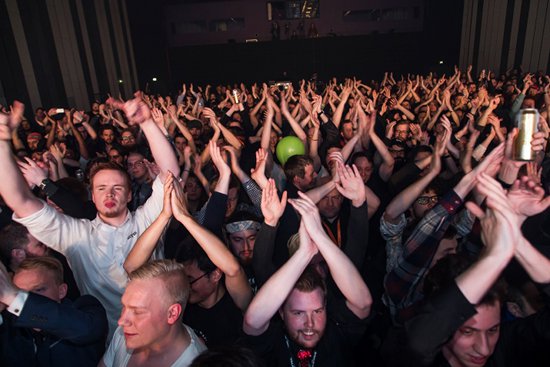 Sunday
It wouldn't be a complete event if you didn't take the time on Sunday morning to go to the Blue Lagoon Hangover Party There is nothing like soaking in the blue warm waters of the Blue Lagoon in order to repair all that structure damage from the battles in the days prior. Perfect way to end your Fanfest experience and relax those muscles for the flight home.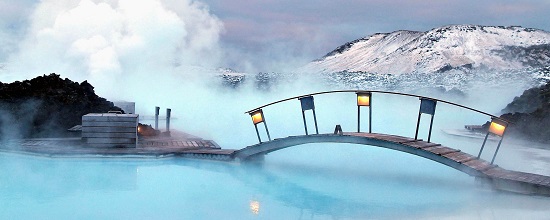 Is there more?
There's plenty more cool stuff and here's some of the highlights!
Have you ever thought about what it is like to be a capsuleer and relax at the local joint after a day full of podding your enemies? If so you are in luck as this year we partnered up with our friends at the Gæðingur brewery and they have brewed us four awesome EVE Online beers! I present to you the Brew Eden Collection: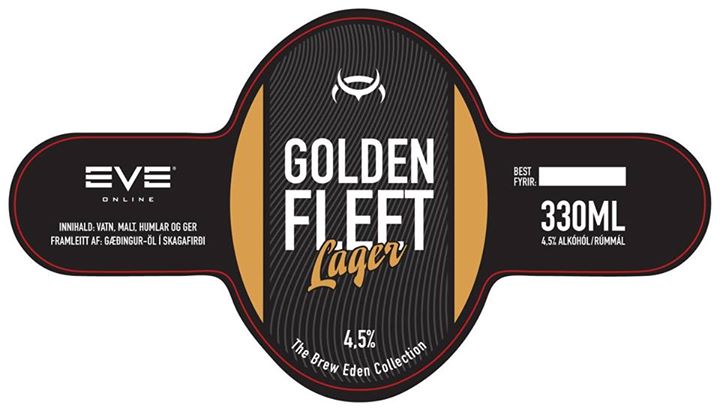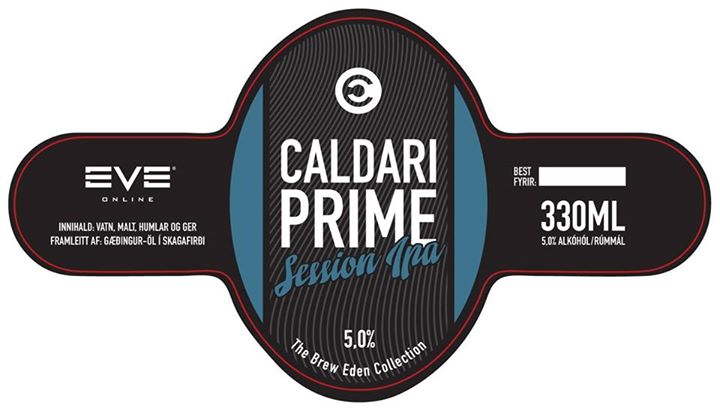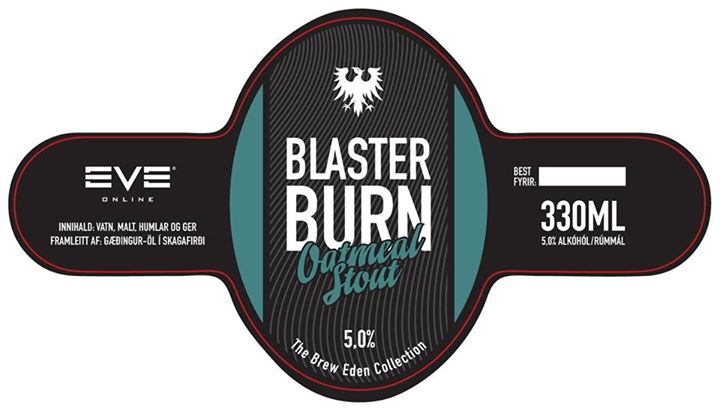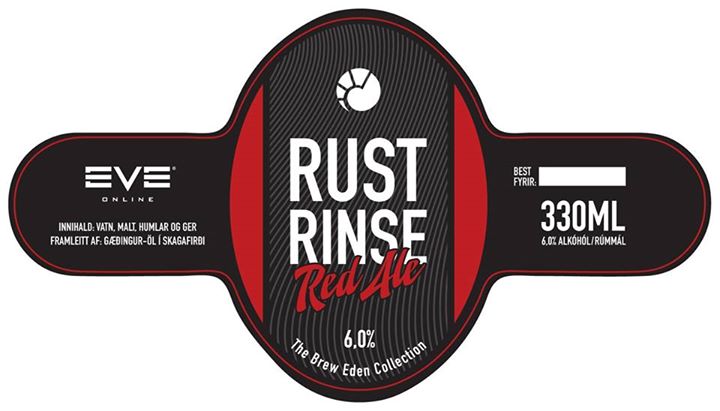 These four awesome brews will be available in limited quantities at Micro Bar, Skúli Craft Bar, the end party of the pub crawl and at the Charity Dinner. I personally can't wait to share a Rust Rinse with you guys while debating the bigger questions of life (or just chilling and talking nonsense)!
Every year at Fanfest some attendees put in the extra effort and dress up properly and that is awesome. There has been some great EVE Cosplay over the years and this time we really want to encourage you to show up in your EVE outfits. There is an EVE Cosplay competition and we will have daily prizes for the best cosplayers and you can find more information in this blog.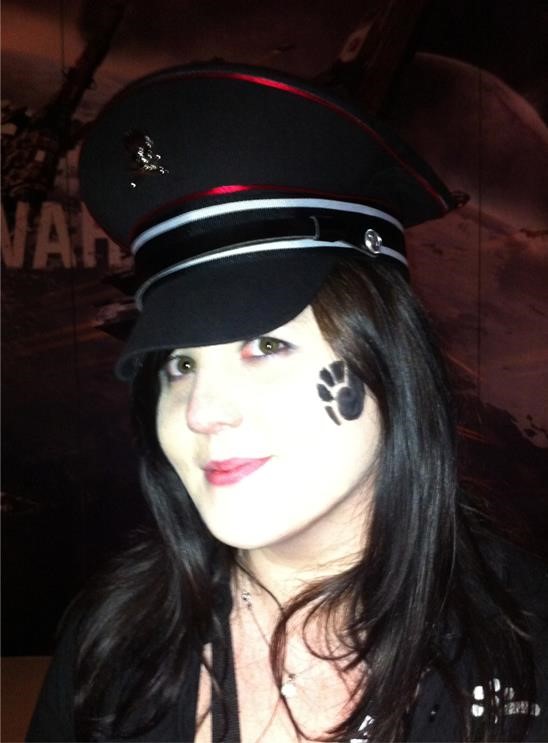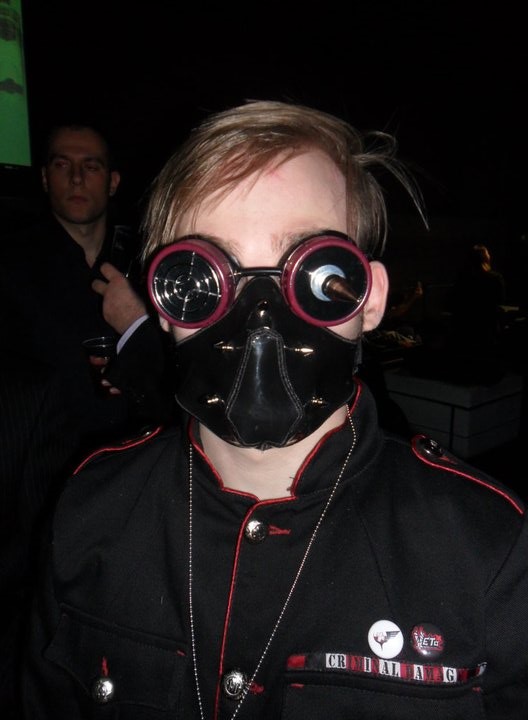 As always, EVE TV will be streaming every day at Fanfest. As we announced in the o7 show, the HD stream will be free this year for everyone to enjoy Fanfest in glorious high definition. They will cover all key presentations, interview both players and devs and in general catch the Fanfest vibes. A blog detailing the EVE TV Broadcast will be out soon. You can see the schedule for the Fanfest stream on our twitch channel here!
Previous years those at home were able to get the Fanfest specific ships by buying the HD Stream, but as that is now free, we are offering the Quafe ships as part of various game time purchase options.. We will be sharing more information on this very soon!
See you next week!
Fanfest kicks off in just a few days and everyone at CCP is excited to welcome you to Reykjavik once again for an epic week of comradery. As with many of you, Fanfest is the highlight of the year for us, giving us the chance to show us all the stuff we have been working on, discuss everything, get your feedback and just hang with amazing players! Don't ever hesitate to come up to a dev at any point during Fanfest just to say hi if nothing else. We are there for you as much as you are here for us and each other.
The weather in Iceland has been very snowy and windy, so make sure you pack some warmer clothes and check for any potential delays with your flights before you leave.
See you soon!