Fanfest 2016 – Cosplay Friday & The Silent Auction
Welcome to another Fanfest 2016 blog, exploring more of the fun that's coming up in a week or so right here in Reykjavik, Iceland!
With Fanfest just around the corner, the time has come to talk more about some of the events that are happening both at and around Harpa over the course of the three days of celebrations.
Today I'd like to talk about the timing and prizes for the Cosplay Contest, which was announced a little while ago, and what's on offer this year at the Fanfest 2016 Silent Auction.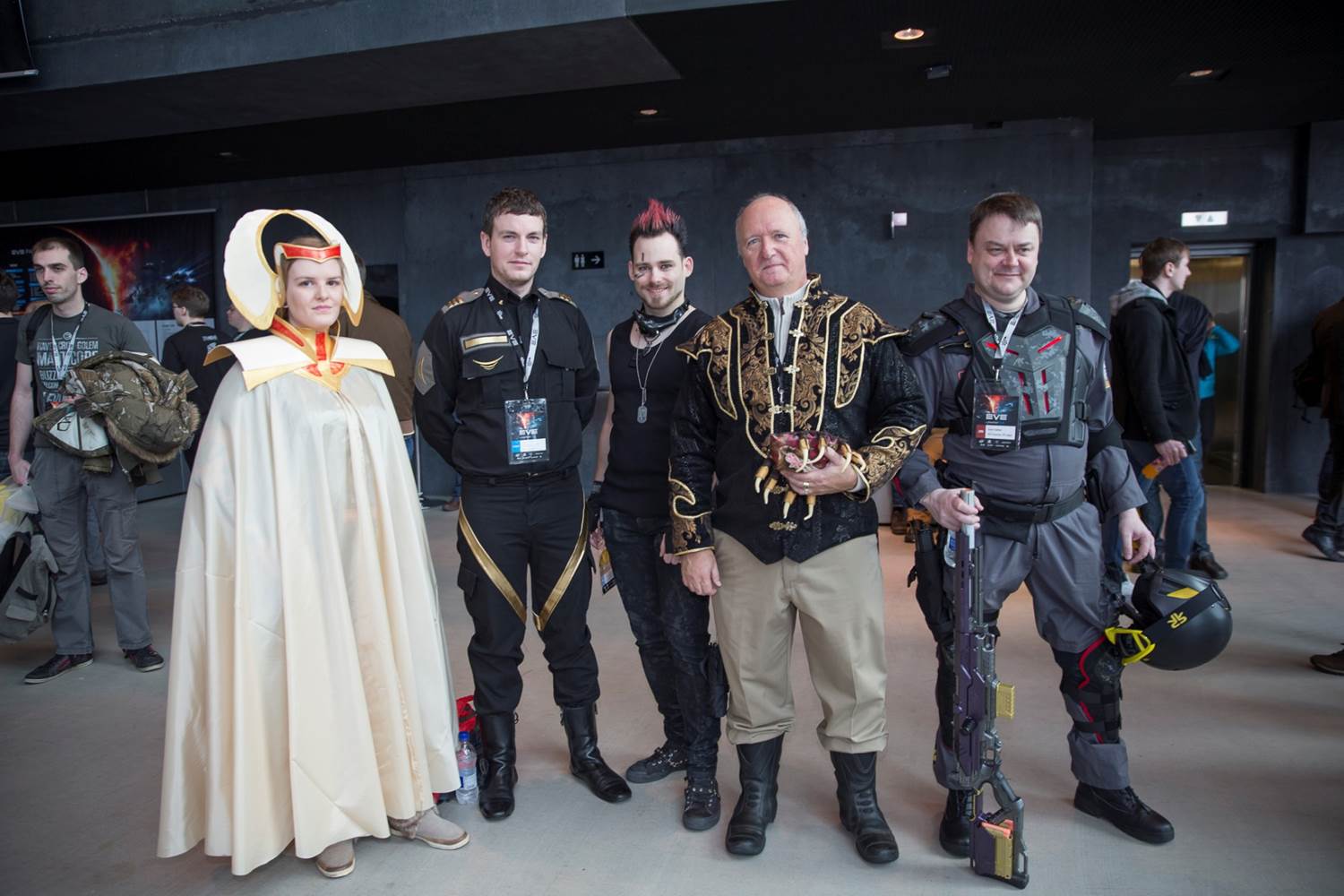 I put on my robe and wizard hat…
After the great success of the Fanfest 2015 cosplay contest, we thought it would be great to have a repeat performance this year, putting focus on those EVE players who enjoy showing their allegiance to a particular faction or corporation in the world of New Eden.
Last year, we were surprised at the level of detail and dedication that came with some of the costumes that were created, and are pretty excited to see what will come of this year's entries. 
So, how do you take part?
The Cosplay contest will run on Friday, April 22nd, and we'll be taking entries between 10:00 and 14:00 on the second floor of Harpa, in the Silent Auction area right beside the EVE Store.
Those who would like to enter in the cosplay contest will need to be sporting their outfits for the full Friday of Fanfest, and everyone who enters will receive a ticket for a front row seat at the finals of the YC118 Amarr Championships on Friday evening.
There will be three prize packages this year, and the rules are simple:
Cosplay must be EVE Themed
We'll need your real name and character name when you submit your entry
Your real name will need to be up to date in account management so that we can verify your identity in game to give out in game prizes.
Winners of the Fanfest 2016 cosplay contest will be announced live, at the start of the YC118 Amarr Championships Finals.
Physical prizes will be picked up by the winners at the Fanfest venue after the Amarr Championships Finals have concluded.
In game prizes will be delivered before Sunday May 1st, 2016.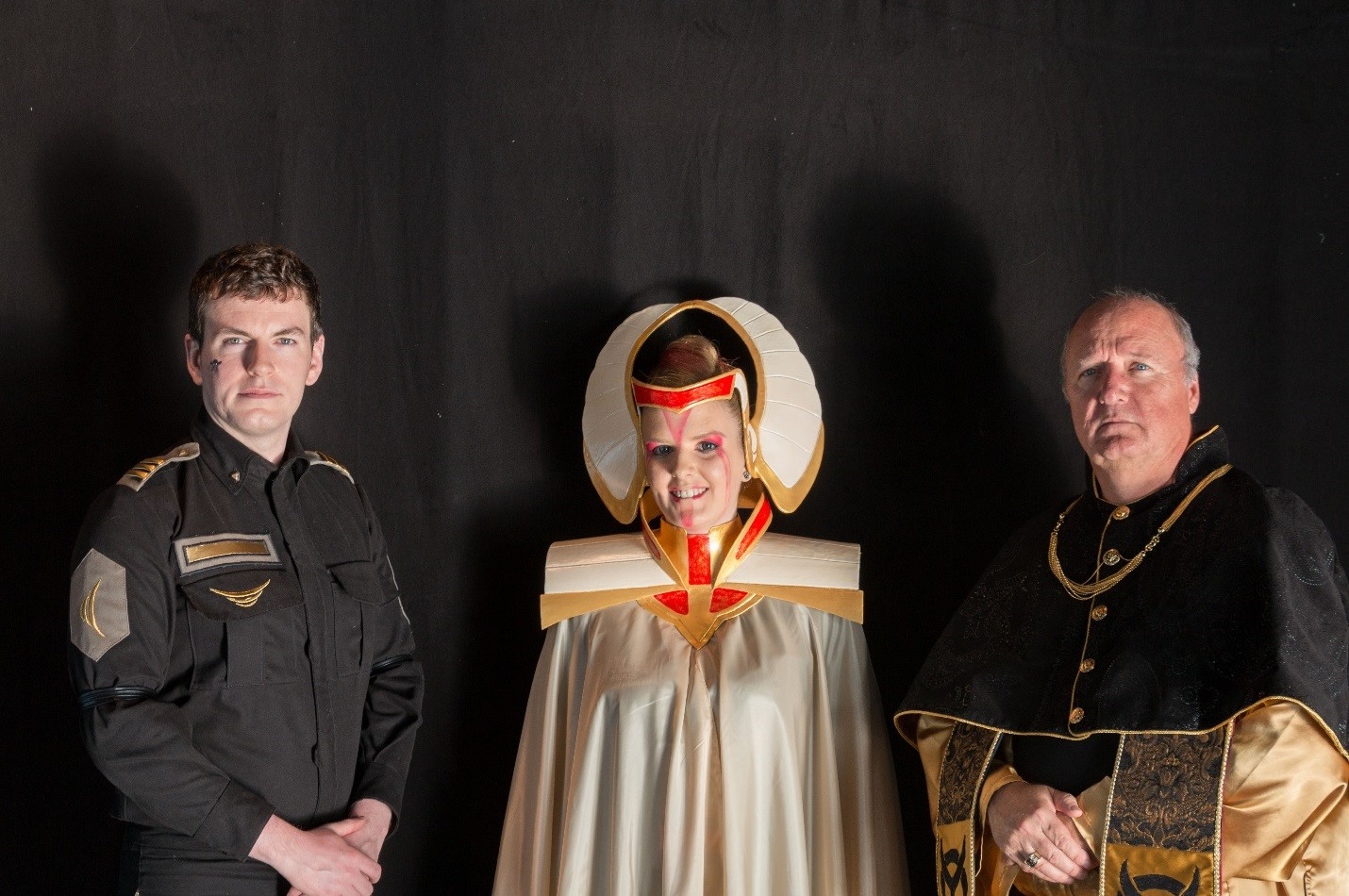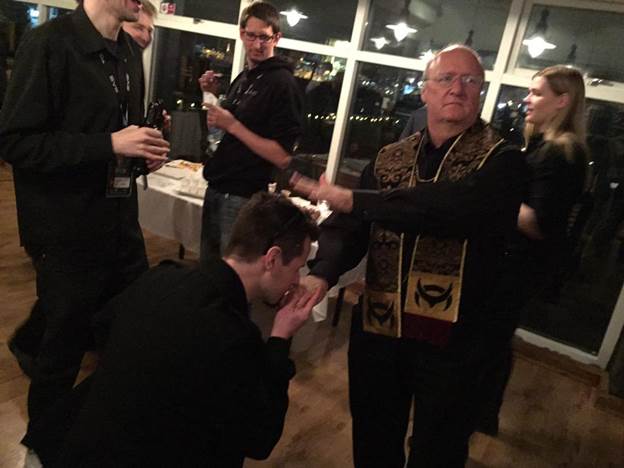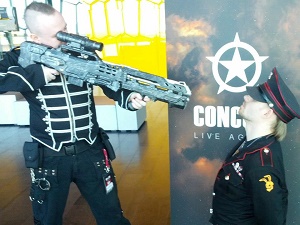 Prizes!
There are three prize packages on offer this year for the Fanfest cosplay contest. These will be awarded as first, second and third place prizes.
1st place prize package:
24x PLEX
Nvidia GTX 970 Graphics Card
Two Fanfest 2017 Tickets
Razer package – Keyboard, Mouse & Headset
3x signed chronicle art images
Signed Limited Edition EVE: Source
Character appearance in an EVE Chronicle to be published in 2016
2nd place prize package:
12x PLEX
Fanfest 2017 Ticket
Razer Package – Keyboard & Mouse
2x Signed chronicle art images
Signed EVE Universe: The Art of New Eden hardcover
Character appearance in an EVE  Chronicle to be published in 2016
3rd place prize package:
6x PLEX
Fanfest 2017 ticket
Razer Package – Headset
1x signed chronicle artwork image
Character appearance in an EVE  Chronicle to be published in 2016
Given the impressive array of cosplay we saw last year, and having seen images of unfinished outfits that a few people are working on this year, we're very much looking forward to seeing what the community comes up with!
So, finish preparing those outfits and make sure to stop by the Silent Auction area on Friday to secure your entry, and your front row seat to the YC118 Amarr Championships Finals!
Fanfest 2016 Silent Auction!
With the details of Cosplay Friday now revealed, we come another annual event that always provides some interesting opportunities for collecting the less common EVE related memorabilia.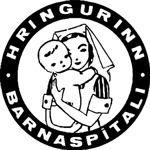 This year, we're once again delighted to announce that the Fanfest Silent Auction will be supporting Barnaspítali Hringsins with our fundraising, which is the Icelandic Children's Hospital specializing in providing long term care for children who require treatment for a variety of health issues including cancer and diabetes as well as cardiovascular and neurological issues.
The silent auction will be running on the Thursday and Friday of Fanfest 2016, with payment and pickup occurring on Saturday, the final day of Fanfest.
So, what's on offer this year?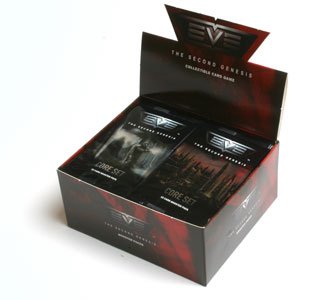 This year we have five remainig decomissioned server blades and four database CPUs from Tranquility, the game cluster that runs New Eden, as well as as well as a super rare limited run EVE: Valkyrie Xbox controller, limited edition signed art prints, CCG card packs, limited edition mouse mats and even a few player submitted items courtesy of Captain Terry Tibbs.
Dates and times you need to be aware of for this year's silent auction are as follows:
Bidding opens at 10:00 UTC on Thursday April 21st
Bidding closes at 15:00 UTC sharp on Friday April 22nd
Winners will be displayed from 15:30 on Friday April 22nd in the silent auction area
Payment & pickup for winners will be 10:00 – 12:00 UTC on Saturday April 23rd
If you'd like to be in with a chance of bidding on all these items plus a few more, be sure to check out the Silent Auction area right beside the EVE Store at Fanfest 2016.
We're looking forward to seeing you all at Fanfest!