Get ready for Citadels - Join the mass test April 19 at 17:00
Get ready for the EVE: Citadel expansion and join our mass test on Tuesday, April 19th!
Discover new features of the EVE: Citadel expansion ahead of time and join us on the test server Singularity today, Tuesday, April 19th at 17:00 UTC (EVE time). During this mass test we will examine the server performance while playing around with a massive "Keepstar" Citadel.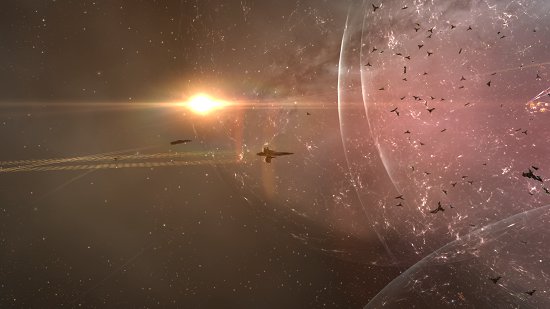 (Image courtesy of ISD Astrea Tsukishiro)
All participants will receive a reward of two million skillpoints (available only on the test serverSingularity). Please be aware that numbers, art assets, and other game properties are still under development and may be adjusted before the release of the expansion on April 27.
Further information about this mass test can be found here.
News about the new Capitals and Fighter gameplay is available here.
Information on connecting to the test server Singularity can be found here.