PLEX for GOOD Charity Live Stream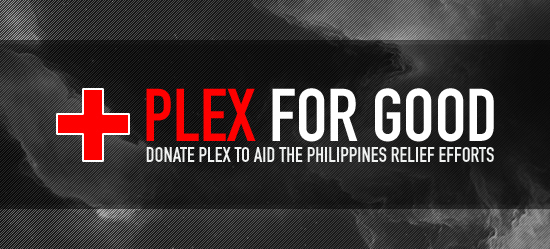 Hello spacefriends,
On behalf of the team at CCP, I would like to thank everyone who has donated to the PLEX for Good campaign so far. With your help, we have already raised over $43,000 to help the victims of Typhoon Haiyan! This really goes to show what the EVE community is capable of doing when it bands together to do something good.
With this charity drive already shaping up to be the biggest we have ever done, we wanted to do something special for the occasion to both show our support for the cause, and to show how much we value the effort of the community surrounding this. Therefore, we will be doing an eight-hour charity livestream marathon with all your favorite CCPers to keep you company for the last part of the charity drive.
The charity livestream will take place from 13:00 UTC to 21:00 UTC on the 7th of December at //twitch.tv/ccp
We will have a packed schedule for the stream, and here are some examples of the activities we'll have:
Playthrough of the Danger game
Small developer roams
Developer DUST 514 matches
A sampling of icelandic cuisine
Developer duels (Following is a picture so you know what to expect)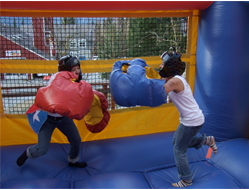 But this wouldn't be a charity marathon without pledges, would it?  Our team has gotten together and promised to do some pretty amazing things should we reach specific fundraising goals. 
For every $2,000 CCP Dolan will be shot with 1 paintball
If we reach $50,000

CCP Lebowski will get the Minmatar logo tattooed on his calf
GM Spider will get the Amarr logo tattooed on his body
CCP Dolan will have the number 50 waxed on his chest

If we reach $55,000, CCP Gargant will shave his head
If we reach S60,000, CCP Guard will spar against an Icelandic Tae Kwon Do medalist
If we reach $75,000, GM CiD will get the Wreckage sleeve tattoo from EVE Online tattooed on his arm
If we reach $125,000 CCP Mimic will shave her head
More to be announced when we go live!
I would also like to use this opportunity to ask you, the community, to make your own pledges on the forums to help encourage people to donate during the charity drive. It could be anything from doing an event to taking out a very expensive fleet if we reach a certain goal.
The sky is the limit and I fully trust you in the community to make something amazing happen. If you are planning on hosting an event to help this charity drive in any way I encourage you to let us know by filing a petition to the community queue so we can help you spread the word.
We are also looking into possibilities to provide the option to donate directly to the Icelandic Red Cross through Paypal, this way players and their friends who don't have an active subscription but still want to be a part of this amazing gesture can contribute to the cause. So keep an eye out for that donation button during the stream.
We are looking forward to a day of fun with all of you and we hope you join us for what is shaping up to be the most fun streams ever streamed. (Apart from this passionate EVE player serenating CCP karkur: //www.twitch.tv/sirsqueebles/c/3257159)
New to EVE? Start your 14-day free trial today.
Returning pilot? Visit Account Management for the latest offers and promotions.