EVE Invasion World Tour – EVE Vegas Tickets On Sale Today!
We're super excited to announce that tickets are going on sale for EVE Vegas 2019 in less than an hour!
We kicked off the EVE Invasion World Tour in The Netherlands two weeks ago with EVEsterdam and are super stoked to be heading for the next stop on the map – St. Petersburg for the Russian leg of the tour on May 4th.
One of the key events of the 2019 EVE Invasion World Tour, EVE Vegas started as a humble player gathering many moons ago and has now evolved in an event that rivals EVE Fanfest in terms of attendee numbers, content and reveals.
This EVE Vegas will be the penultimate stop on the World Tour Calendar before the grand finale in London this November, and we're hoping that this year is going to continue the tradition of being the biggest, baddest EVE Vegas ever!
Occurring from October 25-27th, EVE Vegas 2019 will be moving to a new venue this year as we continue the tradition of the party in the desert at The Flamingo Hotel & Casino (this also means that we'll hopefully see some pink artwork, much to the dismay of our grimdark graphic designers!).
An Incredible venue for a gathering around all things internet spaceships, The Flamingo has an expansive convention center that we'll be using to host a whole range of roundtables, presentations and gatherings, along with the US leg of the EVE Invasion Tournament Series.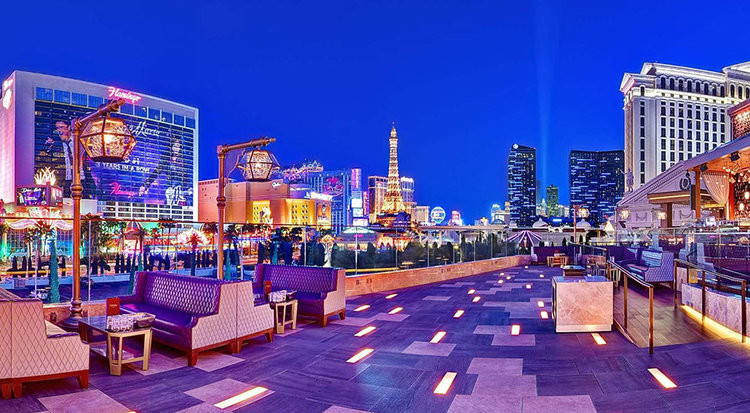 The EVE Vegas Party!
In addition to this, we'll also be moving the Saturday night EVE Vegas party to a new venue this year, directly opposite The Flamingo at the incredible OMNIA Nightclub at Caesars Palace.
The three-level venue includes an outdoor terrace with a wide panoramic view of the Strip and is home to many of the best-known DJs and artists in the world.
Party only tickets for this event are also now available for purchase as part of the commencement of EVE Vegas ticket sales!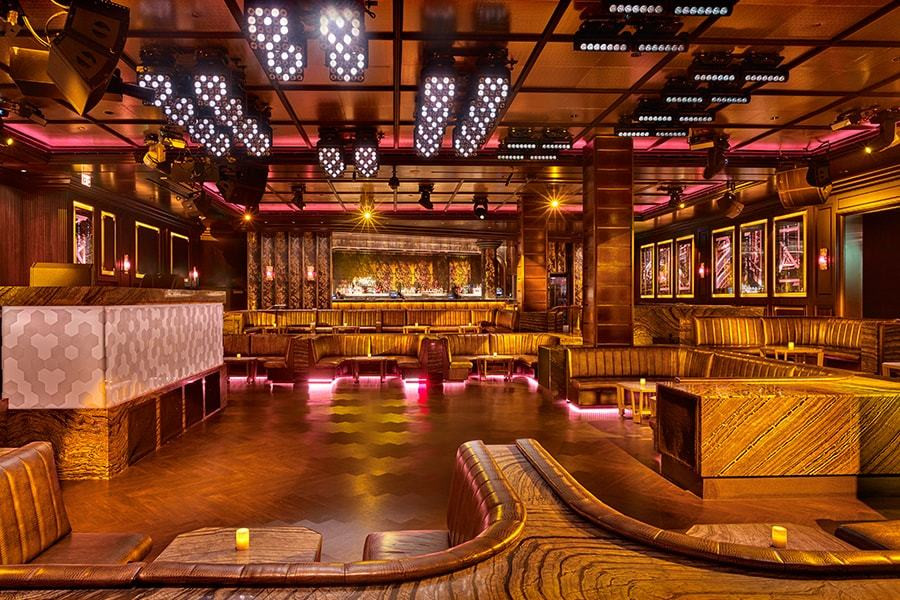 Where Do I Get My Tickets?
EVE Vegas has been sold out for the last five years running, so be sure to secure your tickets as soon as you can to get the best deals on both ticket prices and accommodation.
You can also book your room at The Flamingo with a substantial discount during the event with the EVE Vegas Room Code, but please be aware that the best rates will only be available for a limited amount of time, and on a first come, first serve basis.
For all the information you need, including details of the room code for booking accomodation, head on over to the EVE Vegas Eventbrite ticket page, which details more about EVE Vegas itself, along with additional events that are on sale now, or are up and coming with announcements still to be made.
We can't wait to see as many of you as possible there!