New Abyssal Proving Grounds Event
A new Abyssal Proving Grounds event is now live in EVE Online, so make sure you have your Proving Filaments handy either from Abyssal Deadspace loot drops, or from the in-game market!
Until 11:00 UTC on 1 September, you can engage in 5v5 Corvette combat, meaning that the permitted hulls for this event are the Ibis, Velator, Reaper, and Impairor - with no modules higher than meta level 4 (T1 and Named). Pirate implants are also restricted. Furthermore, there is a limit of two corvettes of any given type in a single fleet.
Don't forget, you can keep track of Capsuleer performance and prowess in this event using the leaderboards.
If you need some fitting ideas for these little bruisers, Ashy aka Ashley Traynor has written up an article on her blog. Keep an eye out for these fittings using the Community Fittings filter of the in-game Fitting window as well.
But wait, there's more!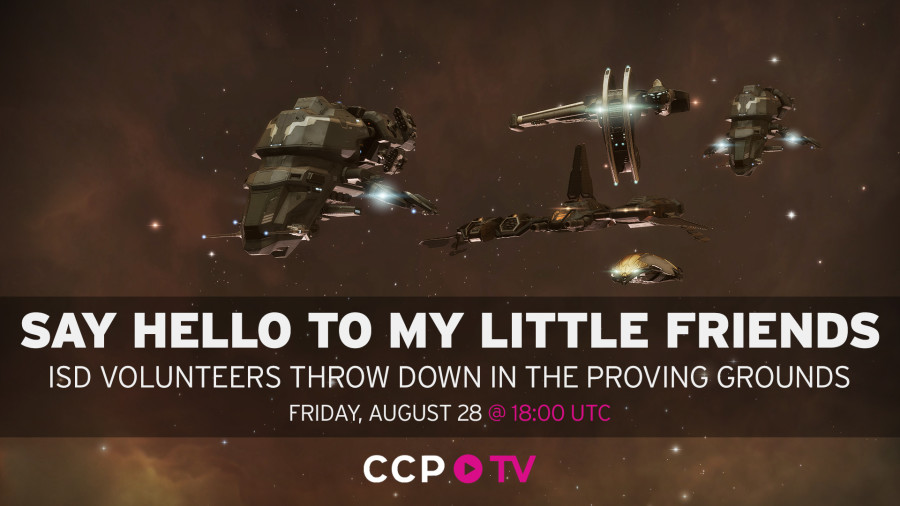 Later today, a crack team of our elite Interstellar Services Department volunteers will be throwing down in the Proving Grounds and streaming it live on CCP TV from 18:00 UTC/EVE. Tune in for some fun PvP action or grab some friends and seek them out in-game!