Worlds Within A World - A Message Through Time
Hello Capsuleers!
Around a month ago, we announced the Worlds within a World project, a monument to be placed in Reykjavik harbor as a tribute to the EVE Universe, and as a gift to both the City of Reykjavik and the EVE Community for their dedication and support throughout the first decade of New Eden's existence.
The response to this project has been both staggering and humbling, with uncountable support tickets filed offering suggestions, requesting further information about the project and asking how players can become a part of such a momentous occasion in the history of EVE.
As explained on the Worlds within a World portal over on eve.com, the snapshot of the EVE Universe was taken on March 1st. including the names of the highest skilled character on every active account, which will be engraved into the plinth on which the monument will sit.
Since March 1st, tickets have continued to flood in from both new and old players alike, requesting to be part of the monument and have their names added to the list which will be immortalized in laser etched aluminum once the monument is erected.
As such, we investigated the option to extend the deadline with our partners who are constructing the monument, and were delighted when we found out we were able to make an extension on the deadline for those who wish to be a part of the Worlds within a World celebration. We have therefore pushed the deadline back to Monday, March 31st at 23:59:59 UTC, in order for those who wish to do so to make arrangements for their characters to be included.
Once this deadline hits, we will use both the current database of names that were pulled on March 1st, along with those collected on March 31st to compile a final list that will be used for the etching process.
This means of course that if your account was active on March 1st, but will expire before the second pull of names, your name will still be included on the list regardless.
We also invite those whom feel they would still like to submit the names of pilots whom have passed away and are no longer with us for inclusion on the monument to do so by following the instructions on the Worlds within a World portal.
A message through time
Coupled with this extension of the deadline, as part of the Worlds Within a World project we would like to include a time capsule to be opened 25 years from the unveiling of the monument in Reykjavik harbor.
This time capsule will take the form of a solid state storage device, which will be filled with messages from our community before being sealed within the monument's structure and recovered to be opened on May 6th, 2039, 25 years after its placement, on EVE's 36th birthday.
After consulting with the Council of Stellar Management during the winter CSM8 summit, Jón Gnarr, Mayor of Reykjavik and CCP Hellmar would like to invite members of the community to send a message through time, to a future generation of EVE Players that will be revealed a quarter century from now.
With this in mind, the new time capsule website serves as a portal through which you, our players, can further influence and become part of a tribute to New Eden and its residents, both present and past by submitting a message of the following lengths:
Text message – up to 1000 words – 1x PLEX
Video message – up to 2:00 minutes in length – 2x PLEX
We would like to collect both video and text tributes for inclusion in this time capsule, and would like to ensure that as many members of the community as possible have the chance to contribute. Through this site, you can supply PLEX, and upload both video and text messages to be included in the capsule before it is sealed.
We will also be offering all attendees the opportunity to submit video and text messages live from Fanfest, without the need to submit PLEX in order to do so.
The monument will be unveiled at Fanfest in a special event of which details will be forthcoming in the next few weeks, and submissions for the time capsule will be open until May 3rd, 2014 at 23:59:59. At this time we will close submissions and begin uploading the messages ready for storage. Once this process is complete, on May 6th, 2014, the time capsule will be sealed in the monument.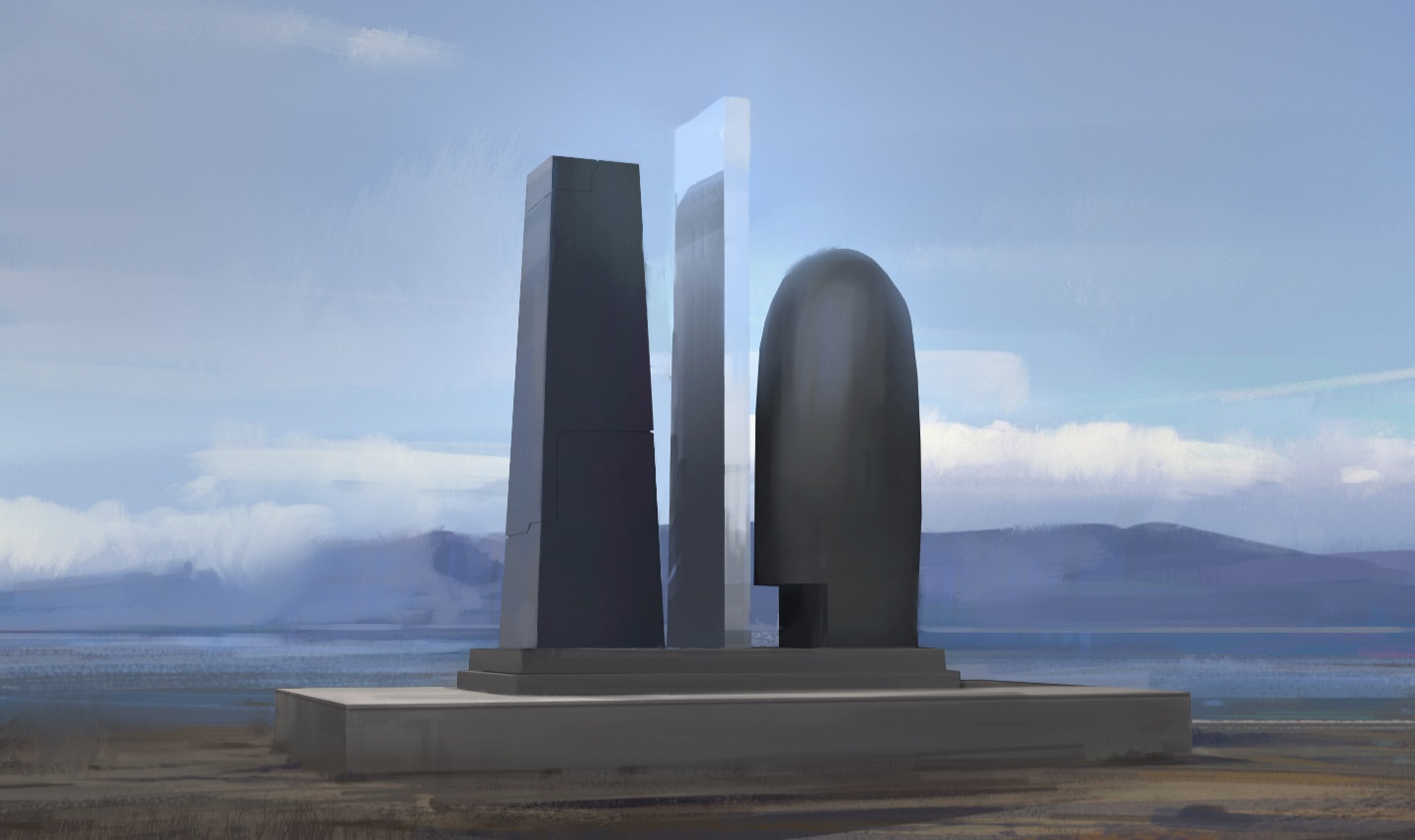 It remains hard to find the words to express our gratitude for the enthusiasm that our community has shown to this project so far and we hope that once erected, Worlds within a World will become a focal point for community celebrations in the years to come.
Please be aware that all texts, videos, and other submissions for the monument must comply with the EVE Online End User License Agreement and Terms of Service.  Players may not submit texts, videos, or other materials that include harmful, threatening or obscene language or content that may infringe on a third-party's intellectual property rights.  CCP reserves the right not to include any texts, videos, or other submissions we deem inappropriate.  No refund will be given for inappropriate submissions.