A Tentative Look At The EVE Vegas 2016 Schedule!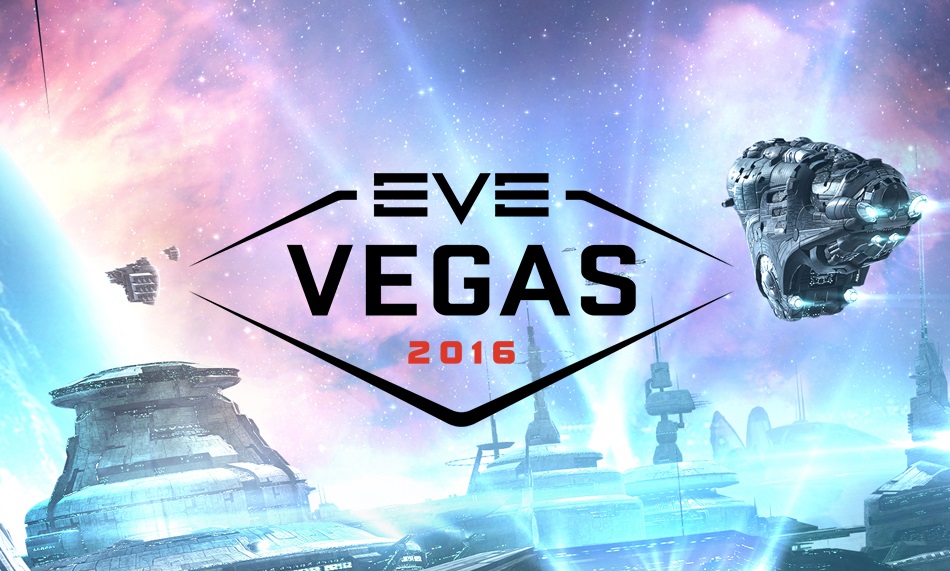 Over the course of the last few weeks, we've been hard at work talking with developers here at CCP, as well as looking over player speaker submissions for EVE Vegas this year in order to start assembling a kick ass schedule for EVE Vegas 2016.
Today, we'd like to give you an earlier than usual look at the schedule this time around, with the event kicking off on October 28th and taking place over Halloween weekend at the Planet Hollywood Resort & Casino.
We do of course have the staple EVE Vegas presentations this year, the Welcome to Vegas opening presentation, and the EVE Online Keynote for EVE Vegas, where CCP Seagull and a selection of developers from our headquarters here in Reykjavík will be taking a look at what's coming with the November expansion and in the months beyond.  In addition to this we'll have developer hosted presentations on structures, engineering complexes, the new player experience, lore, clone states, art and visual effects and EVE tournaments as well as a presentation from EVE Valkyrie's Lead Game Designer, CCP Roo.
Of course, Vegas wouldn't be Vegas without our incredible community, and this year we have a rock solid lineup of player presenters who'll be talking in front of attendees on topics ranging from scamming, to building a rock solid alliance. Here's a list of all our player presenters this year, and their presentation topics:
Keskora Yaari - Wormhole Space from Scratch
scooter mccabe - Scamming in EVE: The Man Who Sold The World
Marc Scarus - Inside the EVE Media
Mynxee & Johnny Splunk - Cultivating a Counter Culture in New Eden
Reza Najafi - The Nomadic Life
Jayne Fillon - How to be a Content Creator
J Mcclain - EVE Online and Social Support Networks
Rahne Chocolate - Streaming EVE Online
General Stargazer - The Rise of the Valkyrie
Manic Velocity - Scaling EVE's Social Cliff
Tyrrax Thorrk - Guiding Hand Social Club
Darius JOHNSON - "Whispering Rome": A Practical Guide to Building an Alliance Worth Losing
Max Singularity - The Solar System
Registration at the venue will begin on day one of EVE Vegas at 11:00 on the Planet Hollywood mezzanine, the same as previous years, before we launch into the schedule:
Please note: This schedule is tentative and is subject to change.
FRIDAY // OCTOBER 28
SATURDAY // OCTOBER 29
SUNDAY // OCTOBER 30
If you don't already have your tickets for EVE Vegas, then we advise that you pick them up soon, as they're thin on the ground this close to the event. You can grab tickets on the EVE Vegas Eventbrite page.
In addition to this, if you'd like to head on out for a party with a difference, we still have a few tickets left for the EVE Vegas Pub & Pinball Night which occurs on the first night of EVE Vegas.
Be sure to declare your alliance afilliation when you buy your tickets for EVE Vegas, and keep your eyes on the news for a last chance to win in the EVE Vegas 2016 Ticket Holder's Draw, and the EVE Vegas 2016 Alliance Prize Draw.
We're super excited to see you all there, so make sure you pick up your tickets soon to avoid disapointment!