Clone States – The Future Of Access To EVE Online
Текст на русском языке опубликован ниже
Bitte nach unten scrollen, um diese Nachricht auf Deutsch anzusehen
Faites défiler vers le bas pour voir ce message en français
Today, we are happy to announce a new change that's coming to EVE Online in November that will fundamentally change New Eden, and how our pilots access it.
In short, cloning scientists in New Eden have developed a new method of cloning that revolves around two new clone states, Alpha and Omega. Omega clones will be familiar to all our current players, and will operate just like a subscribed character does today. Alpha clones will be accessible for free, without subscription, and will be capable of training an assigned set of skills themed to a character's race.
There's a Dev Blog, published by Team Size Matters today with more details on this feature, and a questions and answers section where we look to clear up some initial concerns and questions regarding this change.
Community feedback will be an enormous part of shaping the form of Clone States, and we're encouraging all our pilots to get involved and share ideas, feedback and comments on the feature as we develop it and move toward release.
There'll be more information on how you can get involved via the CSM in the coming week or two, and we're also hosting several questions and answers threads where CCP Seagull, CCP Rise and several other members of the EVE Dev Team will be on hand to answer questions in the coming days.
If you'd like to comment on the blog and its contents, or give inital feedback on the feature, you can do so in the Dev Blog comments thread here.
Alternatively, if you'd prefer to give feedback via a third party venue, you can do so over in the Questions & Answers thread we've set up on the EVE Subreddit here.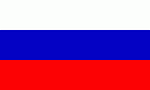 Сегодня мы хотим объявить о нововведении, которое будет выпущено в ноябре и в корне изменит мир Нового Эдема и условия доступа в «Еву».
Учёные Нового Эдема разработали новый метод клонирования, который заключается в использовании двух новых статусов клонов – Альфа и Омега. Процесс эксплуатации омега-клонов будет знаком нынешним капсулёрам, они будут работать по тем же принципам, что и персонажи с активной подпиской в данный момент. Альфа-клоны будут доступны бесплатно, без необходимости продлевать подписку, и смогут изучать навыки согласно списку, разработанному под каждую нацию.
Была опубликована статья от команды Size Matters, в которой вы найдёте больше информации об этом нововведении и раздел с ответами на вопросы.
Отзывы сообщества сыграют огромную роль в том, как эта новинки дойдёт до дня выпуска; призываем всех пилотов поделиться своими идеями, комментариями, опасениями и вопросами.
В ближайшее время, мы расскажем подробнее о том, как можно принять участие в обсуждении посредством Совет игроков. Кроме того, мы проведём несколько сессий ответов на вопросы игроков, в которых примут участие CCP Seagull, CCP Rise и другие разработчики.
Если вы хотите оставить ваш отзыв о статье, пожалуйста, обратите внимание на эту форумную тему (англ.), либо эту (рус.)
Если же вы предпочитаете общение на сторонних ресурсах, мы создали тему с ответами на вопросы на «Реддите»** (англ.)**
Wir freuen uns, heute eine neue Änderung anzukündigen, die im November in EVE Online implementiert wird. Diese wird New Eden und den Zugang unserer Piloten dazu von Grund auf verändern.
Kurz gesagt haben die Wissenschaftler in New Eden eine neue Klonmethode entwickelt, die zwei neue Klonstatus hervorbringt: Alpha und Omega. Omega-Klone werden unseren aktuellen Spielern bekannt sein. Sie werden auf dieselbe Art funktionieren wie aktuelle Charaktere mit einem Abonnement. Alpha-Klone werden gratis und ohne Abonnement verfügbar sein. Sie können bestimmte Skills trainieren, die sich nach dem Volk ihres Charakters richten.
Es gibt einen Devblog von Team Size Matters, der heute veröffentlicht wurde und der sowohl weitere Details zu diesem Feature als auch einen Abschnitt mit Fragen und Antworten enthält, mit dem wir einige der ersten Fragen und Bedenken zu dieser Änderung klären möchten.
Das Feedback der Spielergemeinschaft wird bei der Gestaltung des Klonstatus eine extrem wichtige Rolle spielen und wir ermutigen all unsere Piloten, sich zu engagieren und ihre Ideen, Reaktionen und Kommentare zu diesem Feature zu teilen, während wir mit der Entwicklung fortfahren und uns der Veröffentlichung nähern.
Im Laufe der nächsten ein bis zwei Wochen werden noch weitere Informationen folgen, wie ihr euch über den CSM an der Entwicklung beteiligen könnt. Wir werden in den nächsten Tagen auch mehrere Frage-und-Antwort-Threads einrichten, in denen CCP Seagull, CCP Rise und weitere Mitglieder des EVE Entwicklerteams bereitstehen werden, um Fragen zu beantworten.
Wenn ihr den Blog und dessen Inhalte kommentieren möchtet, könnt ihr dies in diesem Kommentar-Thread zum Devblog tun.
Wenn ihr euer Feedback lieber über einen externen Anlaufpunkt geben möchtet, könnt ihr das über den Frage-und-Antwort-Thread tun, den wir im EVE Subreddit eingerichtet haben.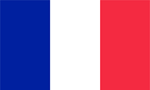 Nous avons le plaisir d'annoncer un nouveau changement qui arrivera sur EVE Online au mois de novembre prochain, et qui transformera fondamentalement New Eden et la façon dont les pilotes y accèdent.
Voici une brève explication. Les scientifiques de New Eden spécialisés en clonage ont développé une nouvelle méthode s'articulant autour de deux nouveaux états de clone,Alpha et Omega. Les clones Omega seront familiers à tous les joueurs actuels, car leur fonctionnement sera exactement le même que celui d'un personnage sur un compte abonné aujourd'hui. Les clones Alpha, quant à eux, seront complètement gratuits et sans abonnement. Ils pourront entraîner un ensemble de compétences spécifique à la race de leur personnage.
La Team Size Matters a publié un blog de dév qui contient plus de détails sur cette nouvelle fonctionnalité, ainsi qu'une section Questions & Réponses, dans laquelle nous répondons aux questions que vous pourriez vous poser concernant ce changement.
Le concept final des états de drone prendra largement en compte les retours de la communauté d'EVE Online. Nous encourageons donc tous nos pilotes à participer et partager leurs idées, retours et commentaires sur cette fonctionnalité tout au long du processus de développement.
Vous recevrez bientôt plus d'informations sur la façon dont vous pouvez participer via le CSM lors des deux prochaines semaines. Plusieurs fils de discussion Questions & Réponses seront également créés dans les prochains jours, où CCP Seagull, CCP Rise et plusieurs autres membres de l'équipe de développement d'EVE seront disponibles pour répondre à vos questions.
Si vous souhaitez commenter le blog et son contenu, partager votre avis sur ce changement ou discuter certains aspects des états de clone, vous pouvez le faire dans ce fil de discussion lié au blog de dév.
Autrement, si vous souhaitez donner votre avis sur un site tiers, vous pouvez le faire dans le fil de discussion Questions & Réponses que nous avons créé dans le Subreddit EVE.