Join Us! - EVE Online Player Gathering in Paris! October 2nd, 2014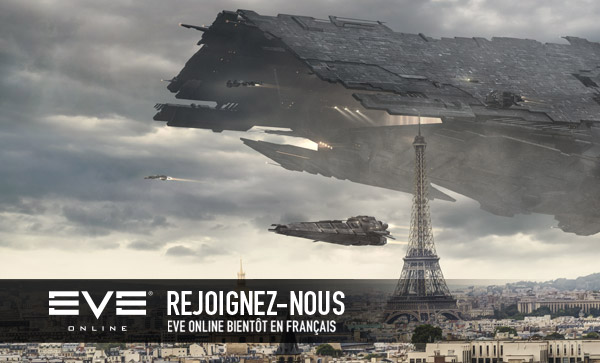 Launch Event and Exhibition for EVE Online in French
October 2nd, 19:00, Galerie Joseph - Musée Picasso, Paris
CCP Games invites you to join us to mark the French-language launch of EVE Online. This special event will take place in the Galerie Joseph - Musée Picasso in the heart of the Marais district of Paris.
We will be curating an exclusive EVE Online exhibition specially for the event that will include art, some highlights from EVE Online's 11 year history and French-localised video trailers. In addition, for the first time outside of North America, guests will see the "Day in the Universe" visual experience previously displayed only at the Museum of Modern Art (MoMA) in New York.
At the Player Gathering, guests will have the opportunity to meet English and French-speaking members of the development team and share their stories and vision of EVE Online past, present and future.
Check out further details and sign up on Eventbrite here! You can also discuss this gathering on the forums here!
19:00 - Thursday October 2nd
Galerie Joseph - Musée Picasso
4 place de Thorigny, 75003 Paris