Don't miss the next o7: November 6, 20:00 UTC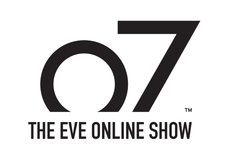 The next episode of  'o7' will be broadcast on our Twitch channel at 20:00 UTC, Thursday November 6.
The show is recorded live at CCP HQ and broadcast with the developers present in Twitch chat taking questions and hanging out with their favorite people.
In this episode we'll talk to CCP Karkur & CCP Punkturis about the Phoebe release, fresh off the griddle. We'll talk to CCP FoxFour and CCP Terminus about current and future changes to character development in EVE, and last but not least we'll sit down with CCP Fozzie to reveal new content that should get a lot of pilots excited for December.
We'll also look back at EVE Vegas, and peek behind the scenes at CCP for a closer look at our processes, projects and the people behind them.
We look forward to seeing you all on Twitch chat!
o7