o7 show LIVE tonight at 20:00 EVE Time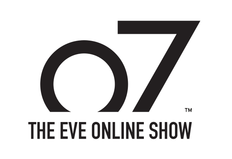 A new season of 'o7: The EVE Online Show' starts tonight, Thursday Sept. 17, at 20:00. We'll start the broadcast at 19:30 with the warm-up show where we show all the player created ads from the recent Alliance Tournament along with some new ones you haven't seen before. During the warm-up show CCP Karkur will be in Twitch chat handing out prizes to lucky chatters.
Once the show kicks off we'll hear from Executive Producer CCP Seagull who's got some information on our future plans. We'll discuss tournaments with CCP Falcon and CCP Antiquarian and members of the CSM, fresh out of the CSM Summit will join us live on set to talk politics and spaceships.
Before we let you go we'll go into space with the ever lively CCP Bettik, who's determined to pick fights in a major trade hub.
Oh, and we'll unveil the new ship skin for EVE Vegas 2015.
Tune in HERE for all this...and more...on 'o7: The EVE Online show'