The EVE Fanfest 2018 Megablog!
If you'd like to discuss this dev blog you can do so over on the Official Forums here!
Ladies and Gentlemen. Fellow capsuleers.
That time of the year is once again swiftly approaching.
As we work feverishly here at CCP Headquarters to finish up preparation work for Fanfest 2018, the clock is ticking and Fanfest 2018 is just a week away.
In a week, capsuleers from across the globe will descend on Reykjavík for another party on top of the world, this time to celebrate the fifteenth anniversary of New Eden, and the incredible community of pilots that inhabit it.
This year there's a few things that we're doing differently to shake up celebrations, but despite any iteration on events, we still have a solid schedule focused on spaceship related presentations, roundtables, events, parties and drinking time as well as the usual key components that come together to make Fanfest fun for all.
Whether your interests lie with industry, PvE, Piracy, Exploration, or making your mark on New Eden through building your own empire or bringing someone else's to its knees, there's something at Fanfest for you.
The fifteenth anniversary celebrations will begin at Fanfest 2018, and they're certainly something that you don't want to miss out on. If you haven't already picked up your ticket, then you should head on over to the Fanfest website.
If you can't make it out to Iceland this year, then be sure to tune into the EVE Fanfest Livestream, which will cover all three days, including all the major announcements and information streamed live via the CCP Twitch channel.
So, now it's time to drill down to the details, and take a look at some of the key components of Fanfest 2018.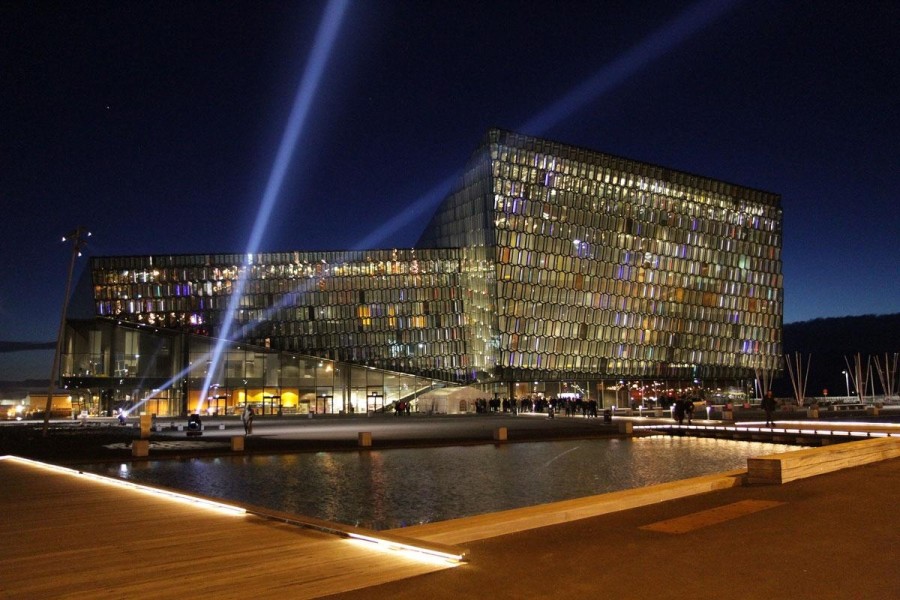 Registration
On arrival in Iceland, attendees can choose to either pre-register and pick up their passes in advance of Fanfest, or pick it up on the first day of Fanfest itself.
Historically, we've hosted pre-registration at one of our partner hotels downtown, however this year we'll be hosting it in Harpa itself.
Here are the times you'll be able to pick up your Fanfest 2018 Access Pass at Harpa:
2018/04/09 (MON) – 13:00 – 17:00
2018/04/10 (TUE) – 13:00 – 17:00
2018/04/11 (WED) – 10:00 – 17:00
2018/04/12 (THU) – From 09:00
Please bear in mind that the first day of Fanfest can get pretty busy in terms of registration, so be sure to pick up your pass early, if you can!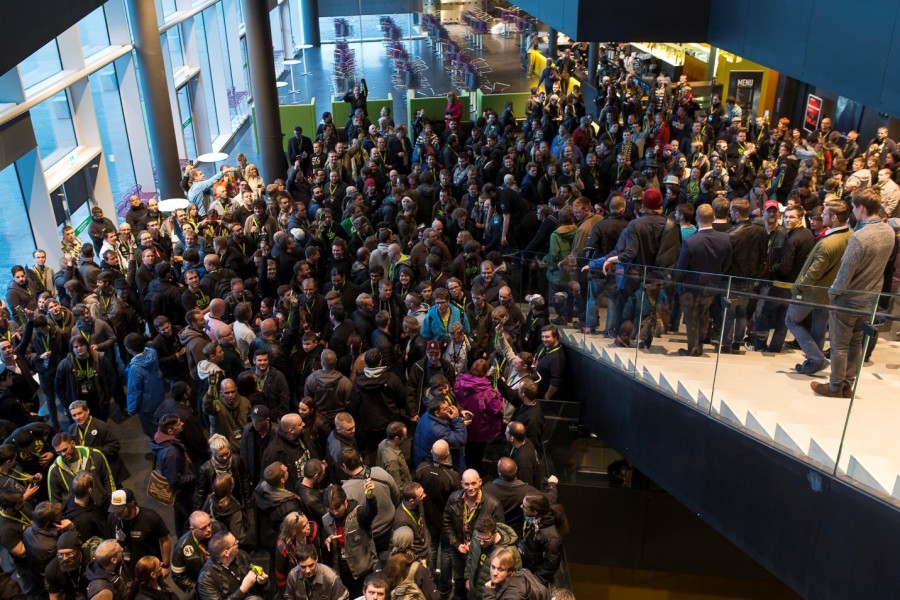 The Schedule
This year, we're be pushing out the schedule via sched.org in digital form. You can take a look at the digital schedule here!
For those of you travelling from outside the EU, fear not – Harpa will be equipped with free Wi-Fi for all Fanfest 2018 attendees, so you'll be able to access Sched.org at the venue even if your roaming data services don't work in Iceland.
We'll also have pretty versions of the schedule available in the run-up to Fanfest and at the venue, that will be displayed on screens outside each of the rooms to give more clarification on the location of each session.
This year we're also looking to spread the schedule out a little more, with more breaks so that there's a little bit of breathing space to grab a snack (or a drink!), catch up with fellow pilots and generally take it easy.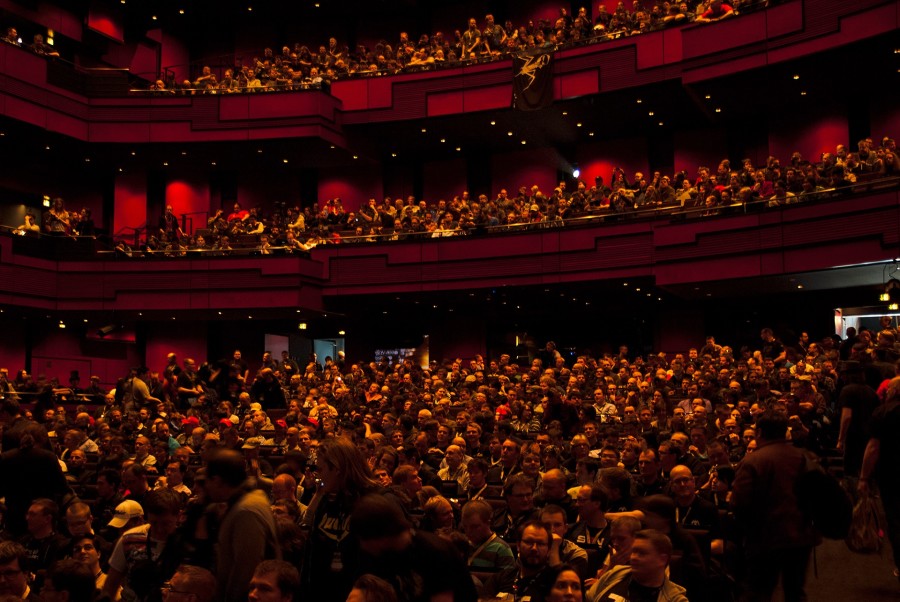 Keynotes
For the last couple of years, we've moved the EVE Online Keynote to day one of Fanfest to get all the initial announcements and messaging release in advance. This allows pilots who're attending Fanfest to better focus their questions and feedback during roundtables and Q&A sessions.
We'll continue to do this for Fanfest 2018, so be sure to be in attendance on Thursday to catch the EVE Online Keynote!
Here's a quick breakdown of the keynote timing for Fanfest 2018:
2018/04/12 – THURSDAY – 11:00 UTC – Opening Ceremony
This year we'll be kicking off the opening ceremony a little earlier on order to pace the content a little better and allow for breaks between sessions.
Fanfest attendees will be joining CCP Guard, CCP Hellmar and perhaps a couple of guests too as we take a look at what's been going down for the EVE Online community over the course of the last year, and what CCP has been up to.
2018/04/12 – THURSDAY – 17:00 – EVE Online Keynote
Before the EVE Online Keynote on Thursday, there'll be various other things going on at Fanfest 2018, but at 17:00, we'll be dropping down the lights to take a look back over the last year (and maybe a little further) for EVE Online, then exploring what's coming up over the course of 2018.
We'll have CCP Seagull, CCP Bergur, CCP Rise and CCP Hellmar on stage to talk more about what's going on with EVE Online and what's coming up in the future as we burn toward the Third Decade of EVE Online.
2018/04/14 – SATURDAY – CLOSING CEREMONY
The Closing Ceremony is always the saddest part of Fanfest. We'll be taking a look back over three days of epic spaceship shenanigans, as well as talking about some of the other events that are coming up over the course of 2018 and 2019.
There'll also be more information on the sales of tickets for EVE Vegas 2018, so be sure to tune in if you'd like to know more!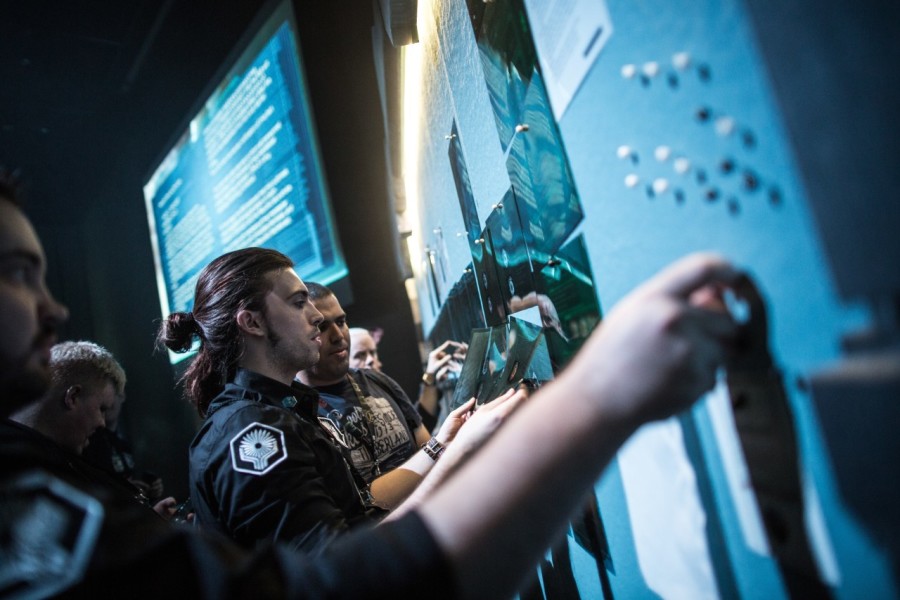 Capsuleer Chronicles
As part of the fifteenth anniversary celebrations, we'll be taking a look back over the last decade and a half of player achievements with a specially built Capsuleer Chronicles museum hosted in Harpa.
In this area you'll be able to take a look back through fifteen years of community history, from the Siege of Mara to the Guiding Hand Social Club Heist, through to the death of Steve and the collapse of Band of Brothers.
Come along to the Capsuleer Chronicles museum to take a trip down memory lane.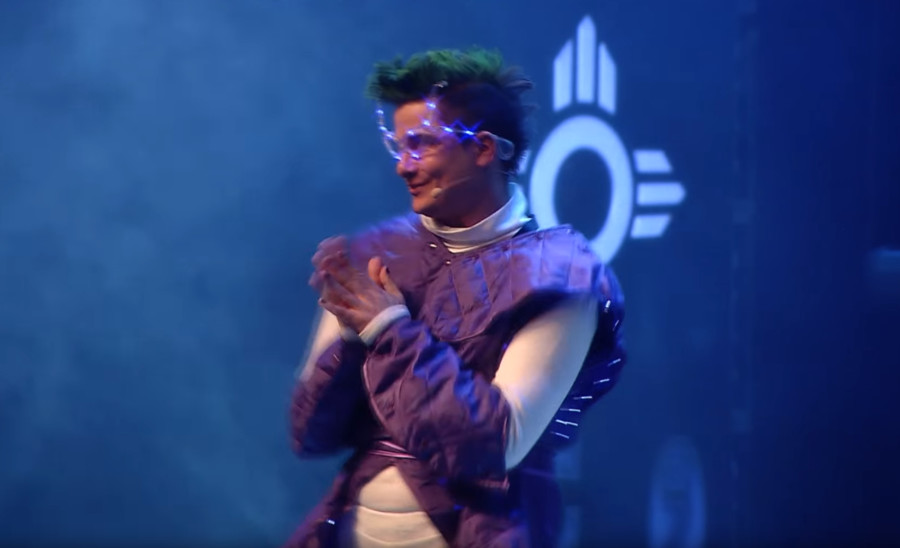 EVEprov – A Space Satirical
Yeah, this is a tough one to write a description for, because we really don't know what's going to happen.
Join us in the main presentation hall after the Opening Ceremony, where an improv group will try to recapture the greatest events in the history of EVE.
This will be a rendition of the greatest stories in the history of EVE Online… told by actors that have never played EVE Online.
Oh, and you'll be giving help …or maybe even hinderance.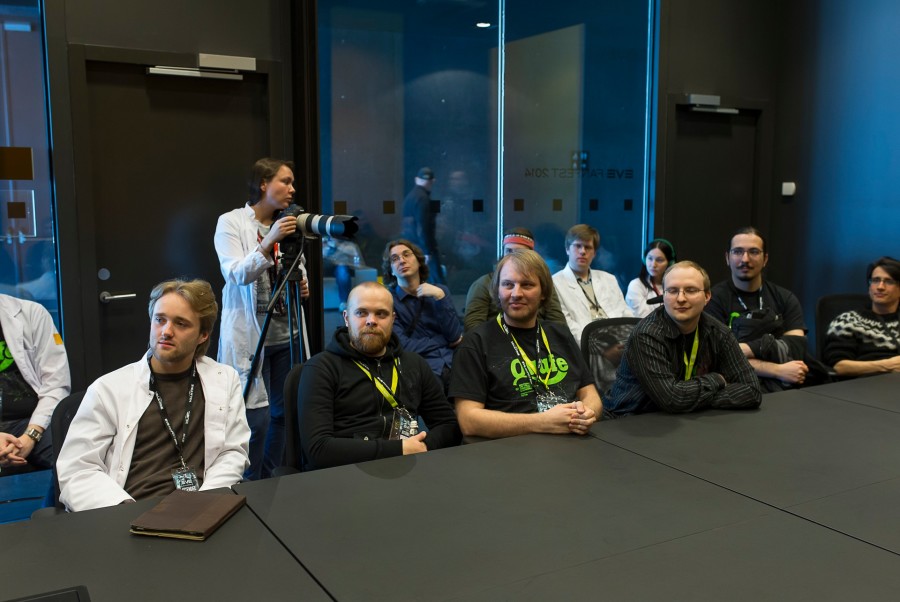 Presentations & Roundtables
Once again Fanfest will have a detailed program of developer and player presentations, however we're going to spread things out a little more to give attendees a little more breathing space during the Fanfest festivities.
We want to make sure that while we have a solid line up of content, there's also time for pilots to get together for drinks, relax, take it easy and general do Fanfest.
From the regular presentations, such as the Game Design Panel and Balance Presentation, to updates on art and GFX, as well as roundtables on Nullsec & Sovereignty, Structures, Tech Art, Lore and even Fanfest itself, we've got content for everyone who's interested in EVE Online!
All major presentations at Fanfest 2018 will have their own dedicated roundtables hosted at some point after the initial presentation so that capsuleers can discus content and ask questions about what's been presented on stage.
In addition to developer presentations, we'll also have the customary line up of kick-ass player presenters this year too, with content from Makoto Priano, Elise Randolph, ExookiZ, baltec1 and more!
Be sure to check the schedule thoroughly, as there's a broad range of content coming to Fanfest this year!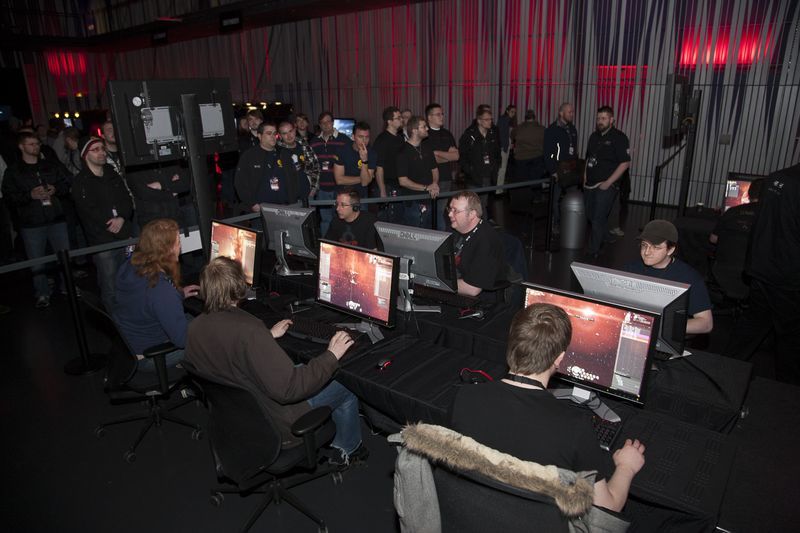 The Caldari Corporation Cup
In association with Plus 10 Gaming, and with the amazing EVE NT crew acting as hosts, Fanfest 2018 will see the first ever Caldari Corporation Cup, a three versus three tournament spread across all three days of Fanfest.
Sponsored by Nvidia and Razer, this tournament will see victorious teams walking away with sweet GTX 1080 graphics cards and Razer peripherals, along with PLEX prizes too.
Pilots will represent one of a selection of the Caldari Megacorporations during the competition, with the first two days acting as Corporation trials, before the finals on the Saturday of Fanfest 2018.
Keep an eye on Plus 10 Gaming's twitch channel for a broadcast of the whole tournament, and the Fanfest live stream for a live broadcast of the finals.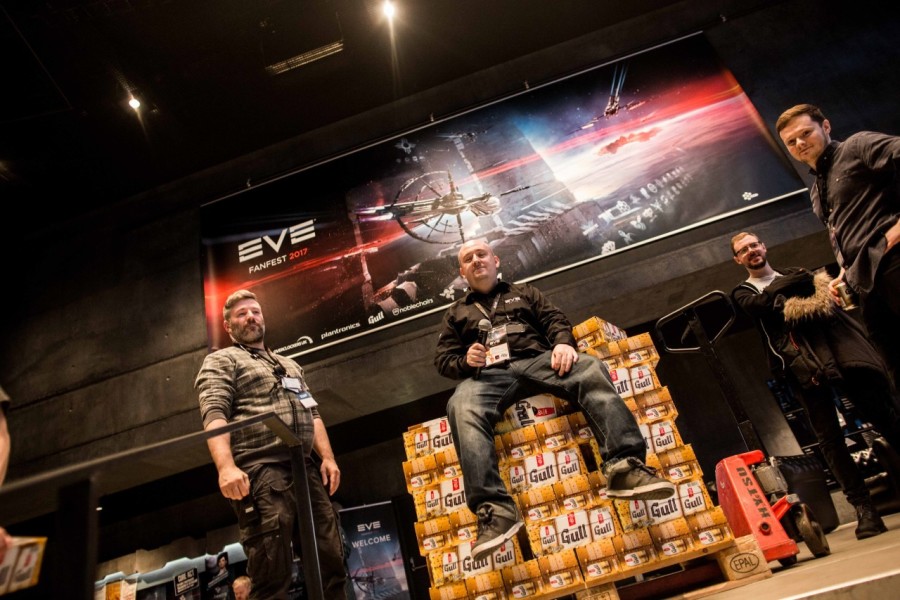 Pub Crawl
Please be aware you must be 20 years of age or older to participate in this event.
The Pub Crawl at Fanfest 2018 will have a new look and will reach further afield, exploring the whole of Reykjavík and its outskirts.
Instead of our usual spelunking shenanigans around the downtown area, this year we'll be going on an expedition by bus into the more unknown regions of Iceland's capital city.
We'll start at Harpa as usual, where you'll meet and join your pub-crawl group. From Harpa, then at 20:00 we'll hop on buses with our hands full of beer and brennivín and then visit three places that capsuleers have probably never charted before.
Expect partying outside of a bus, on a bus and on the fringes of the wilderness!
Of course, we'll make sure everyone ends up in the same place for a grand final destination party, a safe traveling distance from the Fanfest venue.
…and we'll probably all go downtown anyway afterwards!
The Fanfest 2018 Parade
Unfortunately, due to heavy construction work that's currently occurring on the intersection of Sæbraut and Lækjargata close to Harpa, as well as in the surrounding area, we won't be able to host the Fanfest Parade this year.
We've spend quite a bit of time attempting to make this happen, however given the ongoing work in the area and the fact that it affects a significant part of the route, we won't be able to go through with plans for a parade this year.
A parade could be a good idea to welcome Fanfest back to Reykjavík in 2020 though…. Hmmm… watch this space.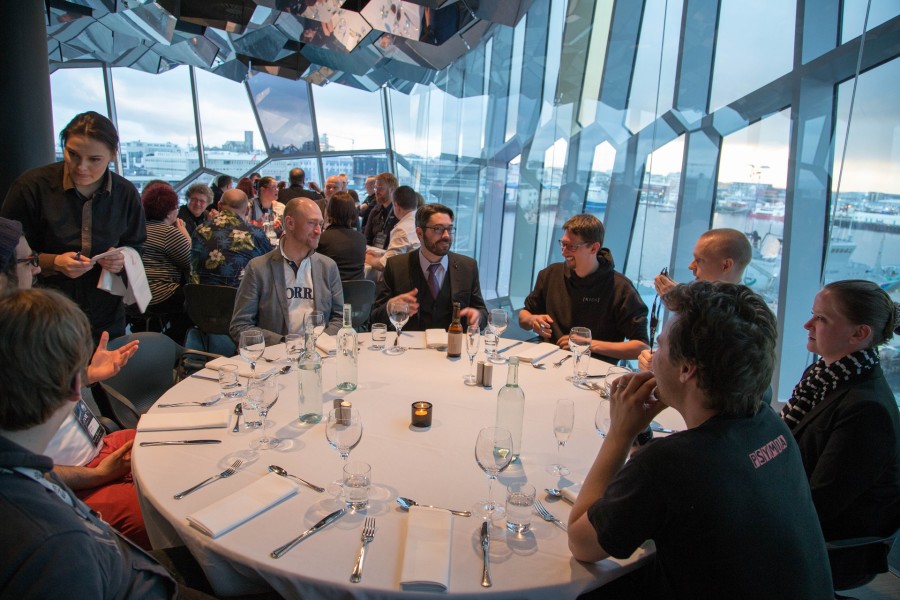 Charity Evening
For many years now, the Charity Evening has been a staple part of Fanfest, and once again we're raising money this year for the fund set up in the name of the EVE Community for Barnaspítali Hringsins, the Icelandic Children's Hospital.
We've tried a few things over the years with this event, but this year, in celebration of the 15th Anniversary of our amazing community, we're turning it back up to 11.
We'll be moving the Charity Evening back upstairs into Harpa's incredible Kolabrautin Restaurant, and including beer and wine in the ticket price this year for the first time, on top of a fantastic three course meal and welcome drink.
The Charity Evening will take place on the first evening of Fanfest 2018 (April 12th) and the ticket prices is $300, in support of Barnaspítali Hringsins, the Icelandic Children's Hospital.
Attendees at the Charity Evening for Fanfest 2018 will also receive an exclusive thank you gift from CCP, as well as a framed thank you certificate signed by our CEO and the EVE Development Team.
The Charity Evening takes place on the first night of Fanfest after the EVE Online Keynote, where those who choose to attend will enjoy an amazing meal in the company of our CEO, Hilmar Veigar Pétursson, as well as many more CCP staff who'll be on hand for drinks and relaxing conversation.
All proceeds from this event go to Barnaspítali Hringsins, the Icelandic Children's Hospital.
If you'd like to be part of one of the best events at Fanfest 2018 and contribute to an amazing cause that helps out youngsters in need of long term medical support, then be sure to pick up your tickets for the Charity Evening over on the Fanfest 2018 Eventbrite page.
You can also find this information, plus full details of the incredible three-course menu, in this news item.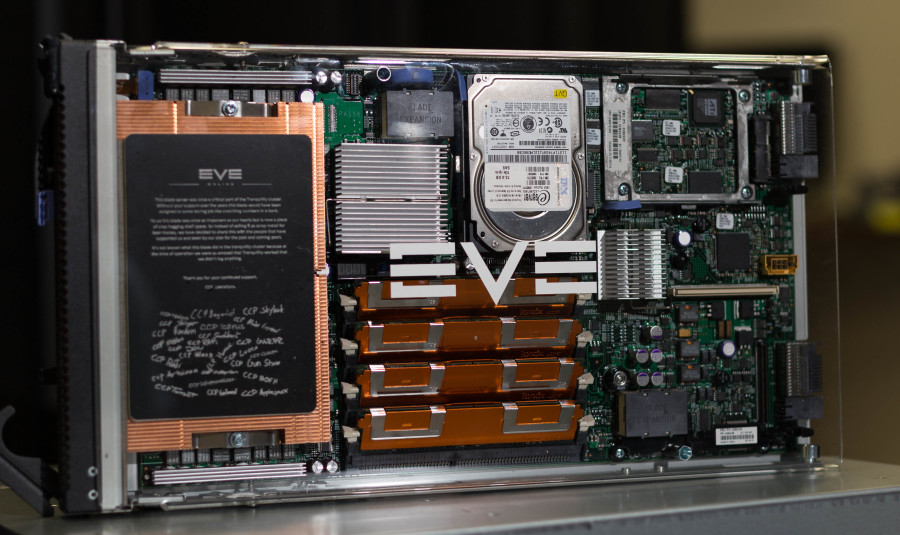 Silent Auction
As an additional part of fundraising for Barnaspítali Hringsins this Fanfest, we'll also see the Fanfest Silent Auction make a return this year.
This year there'll be a selection of signed and framed concept artwork and expansion keyart up for auction, as well as two Server blades from Tranquility which powered EVE through the following expansions:
Revelations
Revelations II
Trinity
Empyrean Age
Quantum Rise
Apocrypha
All proceeds from both the Charity Evening and the Fanfest Silent auction will go to the Icelandic Children's Hospital, and will be added to the EVE Community's fund for equipment and care.
Be sure to check the Silent Auction area at Fanfest 2018 for opening times, closing times, and bidding instructions!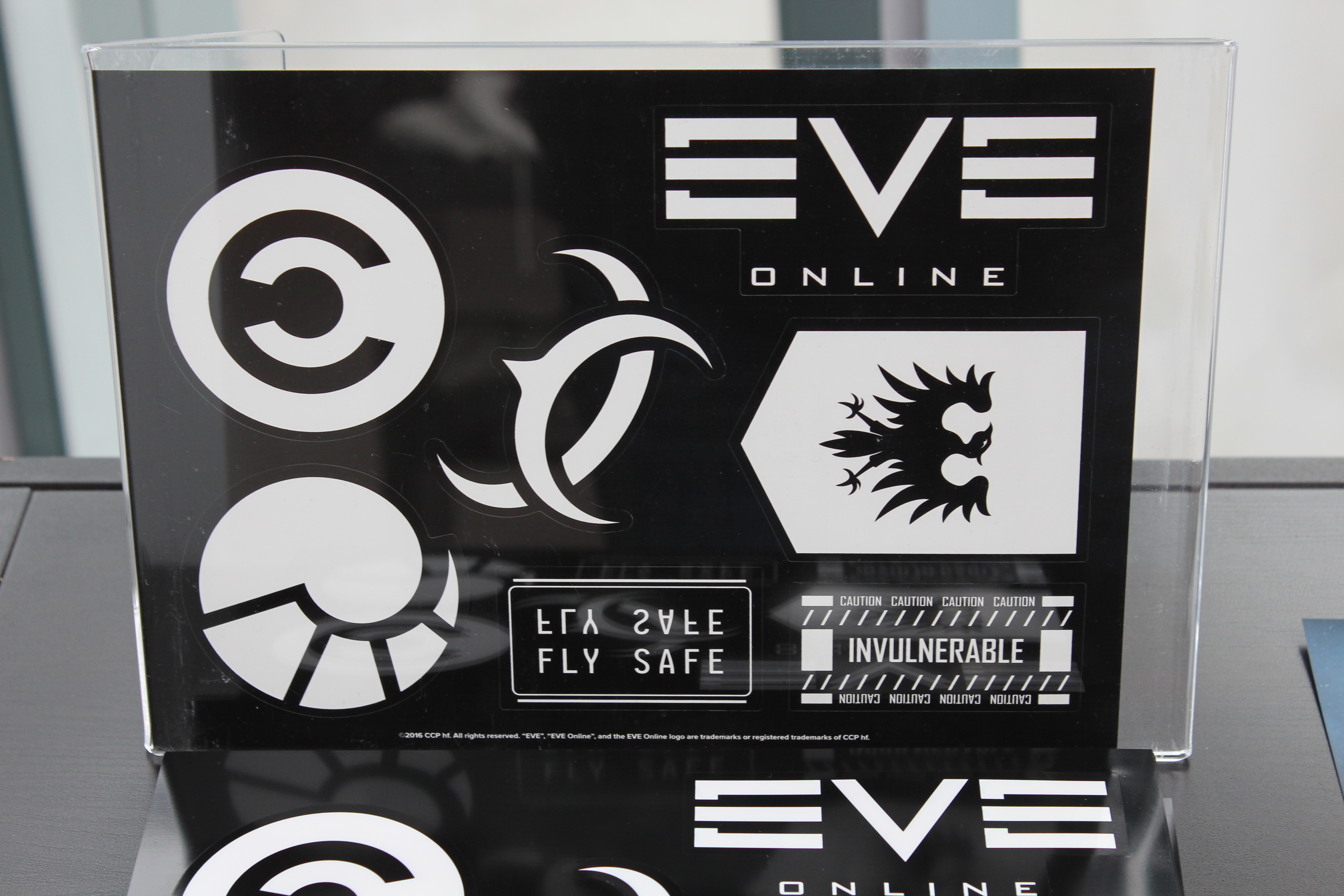 The Fanfest Store
With every Fanfest, comes awesome EVE swag for you to peruse and take home with you as a memento of your trip.
This year our partners at DPI will once again be bringing the EVE Store to Fanfest with a kickass selection of EVE goodies on sale throughout Fanfest.
Be sure to come look and pick up your gear as soon as early as you can. The Fanfest Store is well known for selling out toward the end of the event each year! The store will be open during the following hours, on site at the Fanfest venue
2018/04/12 - 10:00 - 19:00
2018/04/13 - 10:00 - 19:00
2018/04/14 - 10:00 - 18:00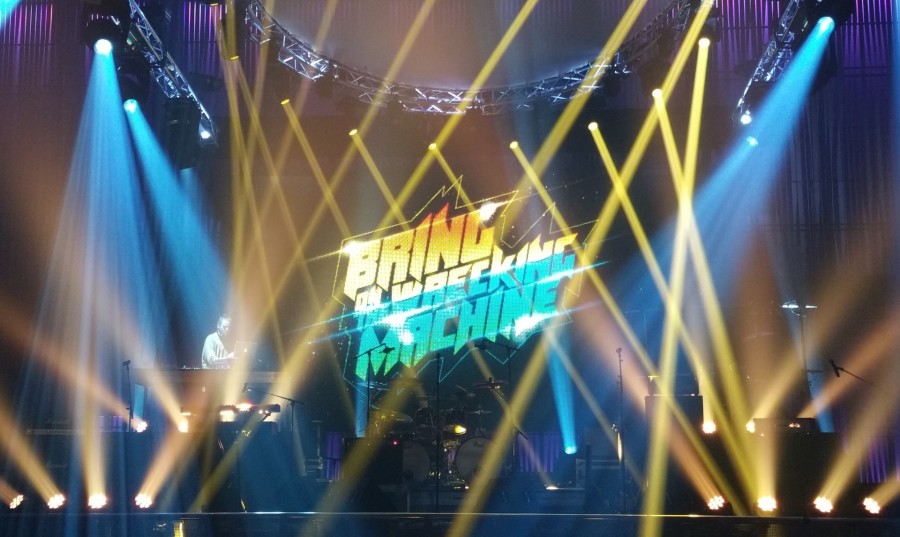 Party On Top Of The World
As always, there's only one word to describe this party. Epic.
On Saturday night, Fanfest attendees will descend on Harpa for one last time as we all work together to bring down the house in the world's most northern capital city.
This year we'll be kicking off at 20:30 with Icelandic DJ Atli Kanill, before a performance by our very own Permaband at 22:30.
At midnight, we'll be joined by Basshunter, a veteran EVE Online player and world-famous DJ, for an amazing set that will celebrate the conclusion of Fanfest 2018.
The party will continue through until 02:00, an hour later than in previous years for a worthy end to the first leg of the 15th Anniversary Celebrations.
Come Fly With Us!
Less than a week to go. We're counting down the days.
Once again CCP will be here to welcome every one of you to our home in Reykjavík for an epic weekend of spaceship related shenanigans, updates on what's coming for EVE Online in 2018 and some pretty crazy partying.
More than that, Fanfest this year is our chance to say a huge thank you to the incredible community that's supported New Eden for the last fifteen years.
For us, Fanfest is the highlight of the calendar and given that we're taking a break next year before returning to Harpa in 2020, we feel that this year we should all get a double dosage.
At Fanfest, CCP are here for you as much as you're here for the spaceship related fun.
We're looking forward to seeing faces both familiar and new, and can't wait for you all to talk to us and let us know how you're feeling, what you want to see and how we can service your needs as pilots in New Eden as we push toward the third decade of EVE Online.
Don't hesitate to come engage with developers and partners at Fanfest – we want to discuss everything and anything with you guys, and we're looking forward to seeing so many of you back in Reykjavík once again!
For those of you at home, you'll need to strap yourselves in and tune into the Fanfest Live Stream, where we'll be bringing the excitement and fun of Fanfest 2018 directly to your homes via the power of the internets with contests, giveaways, interviews, highlights and all manner of entertaining shenanigans over the course of three days of all things internet spaceships.
There's more information on the Fanfest 2018 Stream coming soon, so keep your eyes on the news for more!
For those of you who can't make it out to Reykjavík, be sure to tune in.
If you're coming out to Reykjavík, then pack your party pants, because shit's going to get crazy.
We can't wait to see you all soon!
On behalf of the Fanfest Team.