Current Connectivity Issues & Troubleshooting
If you'd like to discuss this dev blog, you can do so in this forum thread.
We are aware that a small number of our pilots are still suffering from connectivity issues after recent issues with the Tranquility cluster and several DDoS attacks.
The reports we've been receiving range from simply not being able to log into EVE Online, through to being unable to access any of our services including the EVE Online Support, Account Management and Community Websites.
Our network engineers and operations team are currently working with third parties to investigate the cause of these issues and resolve them, as we have determined that Tranquility and its associated services are healthy, and the issues lie outside our infrastructure.
The issues are related mostly but not entirely to our DDoS mitigation network scrubbing, which is affecting a small number of pilots who are having their ISP blocked or limited by our DDoS mitigation partner which handles the scrubbing for us.
In order to assist us in tracking down the exact location of the issue, if you're experiencing problems you can help by performing a few steps that will give us further information on your individual situation that may help with fault finding and resolution of the issue.
First Steps:
Firstly, you can try to acquire a new IP Address from your ISP. This has proven to be the most effective solution so far. Usually, resetting your router will take care of this for you.
You can also try to flush your DNS cache by opening a command prompt in windows and using the "ipconfig /flushdns" command.
What if these don't work?
If these resolutions don't work, then we advise that you download and run a Windows PowerShell script that we've created in order to send us information on where the issue might lie.
To do this please click on this link, which will download the script.
From there, find the script in your downloads folder, unzip it, right click it and select "Run with PowerShell".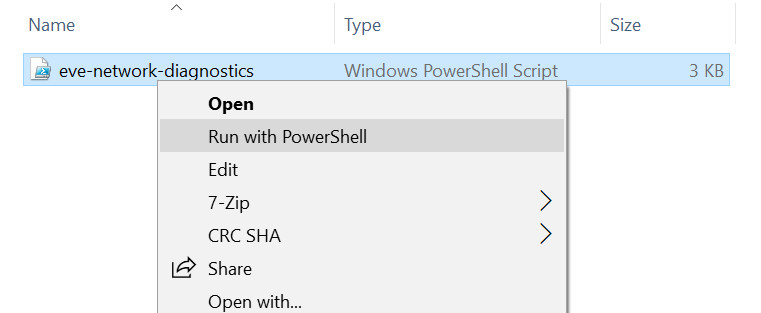 Follow the on-screen prompts and wait until the tests are finished.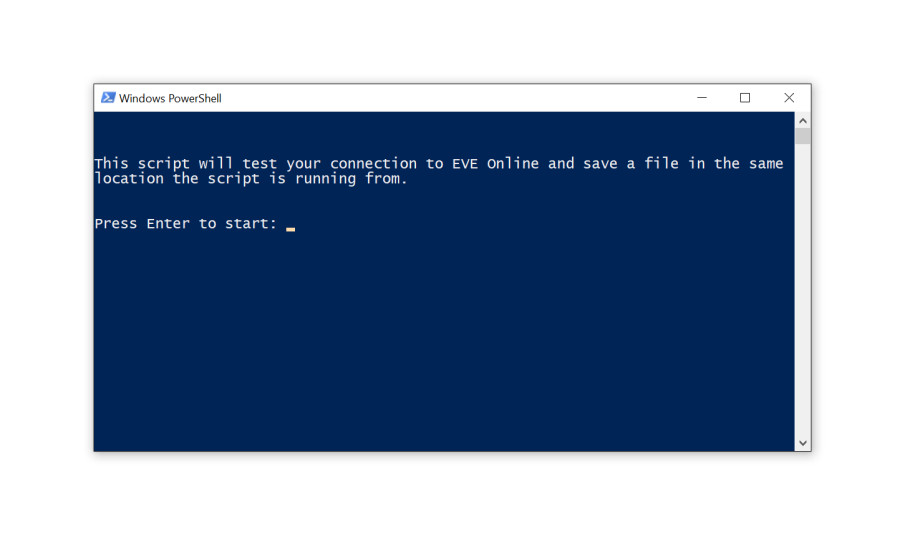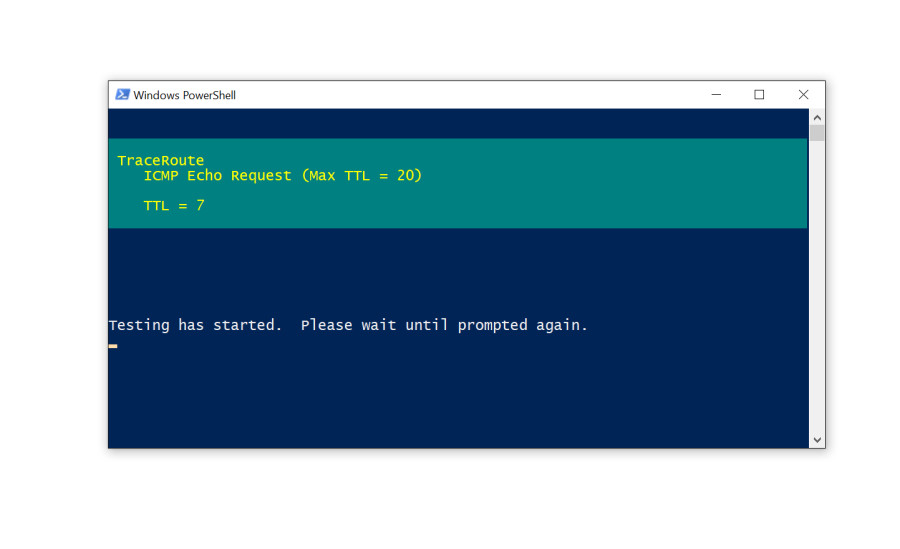 The script will create a text file in the same location that you downloaded it to.
Please file a support ticket detailing the issue you're experiencing and attach this text file so that our Customer Support Team can assist you further.
What if I can't get access to the support website?
If these issues are preventing you from accessing support.eveonline.com, then please send an email to support@eveonline.com from the your verified email address that's attached to your accounts, and this will automatically open a ticket for you and associate it with your accounts. Please be sure to attach the text file to this email and detail the issue you're having.
What happens from there?
We're currently working to resolve these issues, and our Customer Support Team will be able to pass this information on to the correct teams within CCP so that we can co-ordinate with our partners and resolve the problem.
We sincerely apologise for the issues that a small number of our pilots are experiencing, however when DDoS attacks occur, or if we are at high risk of such attacks, we must make the decision between maintaining stability for the bulk of our pilots or risking the stability of our entire infrastructure when an attack occurs.
We're working closely with our partners to make sure that we resolve this issue as quickly and as smoothly as possible.