EVE Invasion World Tour – G-Fleet Tickets On Sale!
We're delighted to announce that the tickets to the next European leg of the EVE Invasion World Tour are now on sale!
With an incredible history that dates back to 2015, G-Fleet will be held on September 13-14 at the Game Science Center in Berlin, forming the German leg of the World Tour.
We're super excited to be working with the awesome team at G-Fleet for this year's event, which will be celebrating its fifth anniversary as part of the World Tour roster.
A unique two-day gathering with plenty of space to meet fellow pilots, socialize and have fun with your favourite friends (and enemies!), G-Fleet is an event on the calendar that's one you absolutely can't miss.
There'll be presentations held by both players and developers, food and beverages and of course the Berlin leg of the EVE Invasion Tournament Series, which will see the selection of a winning team who'll fly out to Fanfest 2020 and battle it out for the title of World Champions live on stage!
G-Fleet is hosted at the Game Science Center, just a stone's throw away from the iconic Checkpoint Charlie in central Berlin. The venue celebrates all things connected to electronic gaming, with plenty of fun, interactive exhibits for visitors to try out. G-Fleet will have the full museum space, as well as the adjacent event rooms of Forum Factory.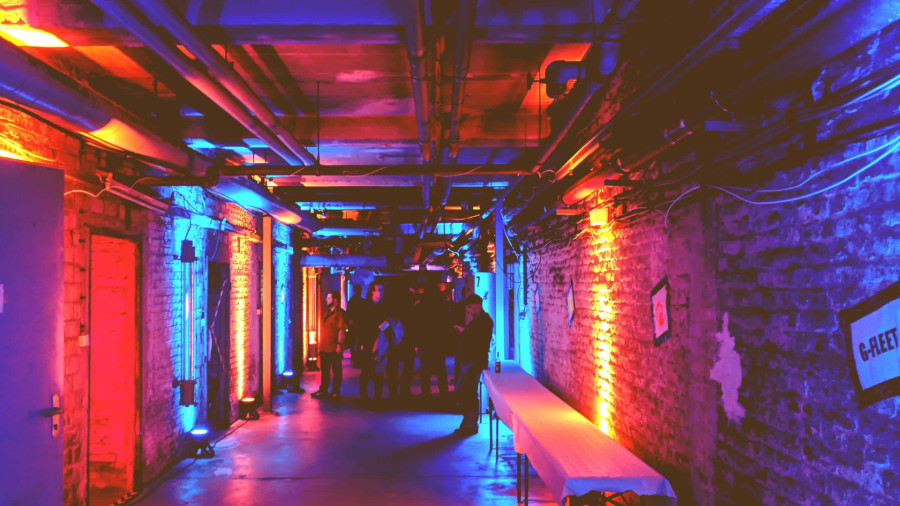 There will be plenty of room for tons of EVE related content, with space for presentations, games, socializing and raising a glass to your fellow pilots and their shenanigans over the years.
Here at CCP, we're already deep into the planning stages for G-Fleet, working with the organizers to put a kick ass event together for this year's attendees.
We can't wait to see our pilots when we arrive in Germany and we hope that as many of you as possible will come along to join in the celebration of all things internet spaceships.
You can grab your tickets to G-Fleet 2019 by heading on over to the Eventbrite page for the event, and you can find out more information (auf Deutsch and English! :D) over at G-Fleet.de.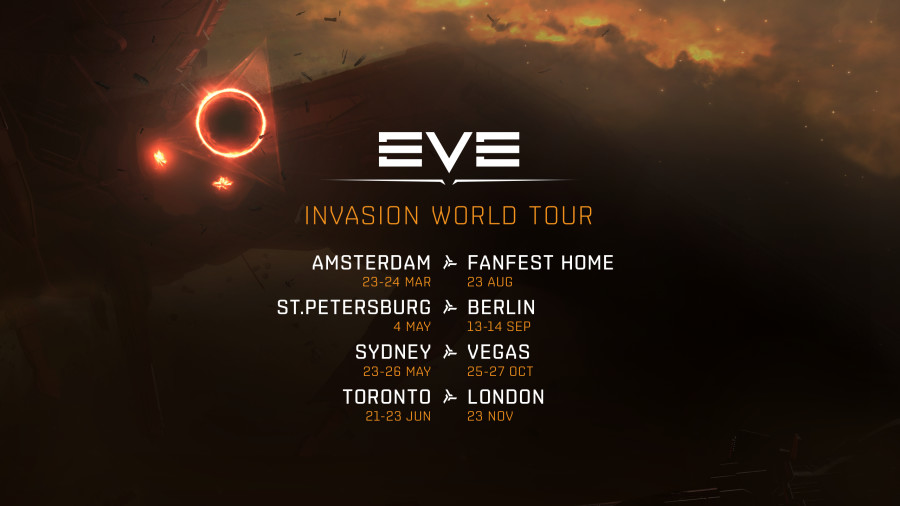 G-Fleet 2019 is the sixth stop out of eight on the EVE Invasion World Tour calendar. You can find out more over on the World Tour website, and in this devblog that goes into more detail about the tour!
You can also pick up tickets for other events on the World Tour calendar over on the World Tour Eventbrite page!
We're looking forward to seeing you all over the globe throughout this year!