EVE Invasion World Tour: Round Five – Fanfest Home
If you'd like to discuss this devblog feel free to head on over to the feedback thread on the official forums.
Glorious pilots of New Eden,
The summer has passed here in Iceland (all three days of it) and we're gearing up for round five of the EVE Invasion World Tour, so it's time for another megablog, this one focused on Fanfest Home!
This Friday, we're headed to Kemaa… Keiii… K… Kemno… Kemnon… Kemiönsaari?
Yes, that's it, Kemiönsaari. A town of around 6,000 – 7,000 inhabitants in southern Finland, around two hours drive west of Helsinki.
You might remember that last September, we hosted a contest where pilots across New Eden could submit a video showing off their real life home station and we'd pick the most fun and entertaining video as a location for an EVE Invasion World Tour event.
Well, we selected a winner (warning, video contains naked Finnish butt) – Lilianah from Avanto who fly with Hole Control – and we've been planning for quite some time now.
Friday is the day that things kick off, so let's get to it! We will go live on our official Twitch channel at 11:00 AM UTC - A Stream you don't want to miss, if you ever called yourself an EVE Fan. CCP Hellmar and CCP Burger discussing EVE in a small town in southern Finland. What could possibly go wrong?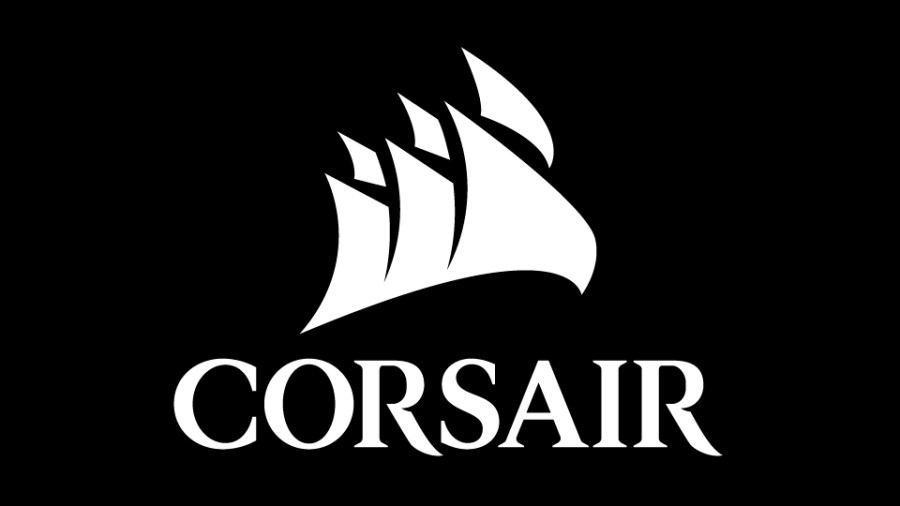 Shout Out To Our Awesome Sponsor!
Firstly, a quick shout out to our awesome sponsors over at CORSAIR, who're providing amazing hardware and prizes for the EVE Invasion Tournament Series over the course of the world tour, and are providing all the machines needed with enough horsepower to run the whole thing.
While we won't be hosting an EVE Invasion World Tour Tournament round at Kem… Kemin …in Finland, we'll be back on the pew-pew bandwagon in Germany for more spaceship wrecking fun, with CORSAIR right there at our side.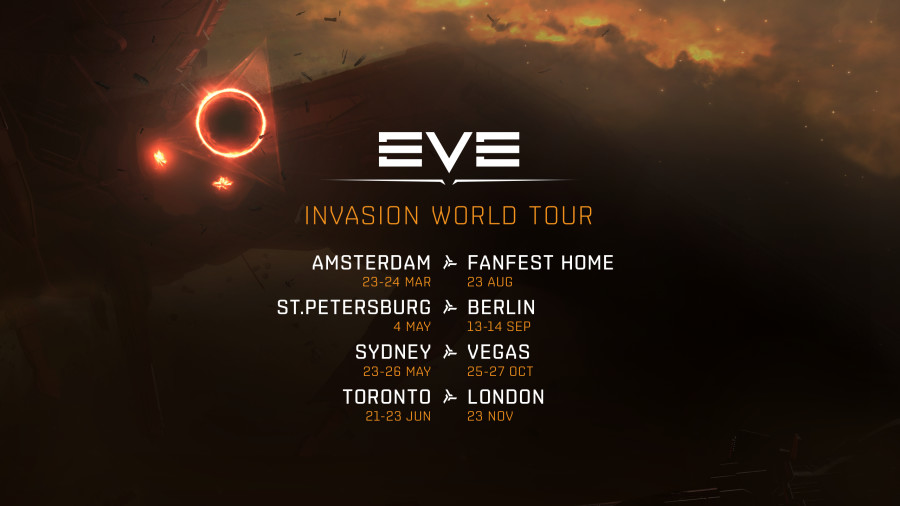 The EVE Invasion World Tour
Ke… (sigh).
Finland marks the fifth stop on the World Tour Calendar, with the previous four events in Amsterdam, St. Petersburg, Sydney and Toronto taking EVE Online on a rip-roaring tour across the globe that's seen record attendance and amazing stories so far.
Now that we've had our short summer break, it's time to kick things off in Finland, before we head over to Berlin for round six, then to Vegas for the party in the desert.
We'll then round off the year in London, home of the oldest and largest player hosted gathering in the world.
Tickets for Vegas and Berlin are currently on sale, so be sure to grab them if you're looking to attend!
If the first half of the world tour is anything to go by, then the rest is going to be amazing, so be sure not to miss out if there's going to be an event kicking off close to you.
So, Who's Coming To Ke… Finland?
Astonishingly, everyone who's been taking party in the world tour is still in one piece and relatively sane, so there'll be a contingent of six devs heading over to Fanfest Home to talk shop about spaceships, host a presentation or two, drink some beers and get hot and sticky with some sauna action (which hopefully won't be live streamed).
For Fanfest Home, the full list of devs attending is:
CCP Curtis
CCP Hellmar
CCP Burger
CCP Loki (god help us all)
CCP Dopamine
You'll notice that's five, we have a sixth, but you'll just have to see who it is when we get there!
We also have a record attendance for this event of …well, uh … at least one, so this is going to be an event that's not to be missed!
So, What's Happening At Fanfest Home?
Given that we're literally in a house, this event is going to take a more relaxed approach to how we do things.
The whole event will be live streamed on the CCP twitch channel, starting at 11:00 UTC on Friday (August 23) with the Opening Ceremony of course, hosted by CCP Dopamine, as well as a tour of the venue.
We'll follow this up with an EVE Presentation from CCP Burger, Creative Director for EVE Online and CCP Hellmar, CEO of CCP Games, who'll be talking high level about the past, present and future of EVE Online.
We're expecting some quality discussion about EVE, and if you want to pose any questions for Hellmar and Burger, then you can post them in the comments thread for this blog and we'll ask a few of them!
After the EVE presentation is over, we're just kind of going to leave the cameras running and see what happens. There'll be drinking, chatting, probably dinner, and maybe even some sauna time.
We've never done this before, so who knows?
Crazy Times – Be Sure To Tune In!
This is the first time we've explored the concept of Fanfest Home, so it's going to be interesting to see what happens for sure.
If there are any survivors, they'll be hosed down, re-clothed and sent off to Finfest for all manner of shenanigans on the ocean.
You'll be able to catch up and keep updated with what's going on at Fanfest home via various social media channels over the course of the event:
Instagram – where we'll be hosting Instragram Stories.
Twitter – where we'll give updates of what's going on.
Twitch – where we'll be livestreaming the whole event.
We're looking forward to seeing a many of you as possible in twitch chat, and we're super stoked to be heading over to Finland for not one, but two amazing events with our Finnish community!
Be sure to tune in!
o7
On Behalf Of The EVE Invasion World Tour Team