Introducing Your EVE Aether Wars: Phase Two Winners!
If you'd like to comment on this blog, feel free to head on over to this thread on the official forums.
EVE Aether Wars: Phase Two was a huge success for everyone here at Hadean. The playtest brought thousands of players together for an enormous clash in space, pushing our powerful Aether Engine in unique and unexpected ways, teaching us plenty about how we can continue developing and refining our technology.
But it wasn't just a resounding victory for Team Hadean, as two players from the EVE Aether Wars: Phase Two playtest can call themselves winners too.
We had two prizes up for grabs – an all-expenses paid trip to EVE Vegas for a randomly-selected player and a CORSAIR gaming PC for the player who collected the most resources (ZPC) – and we can now reveal who the winners are!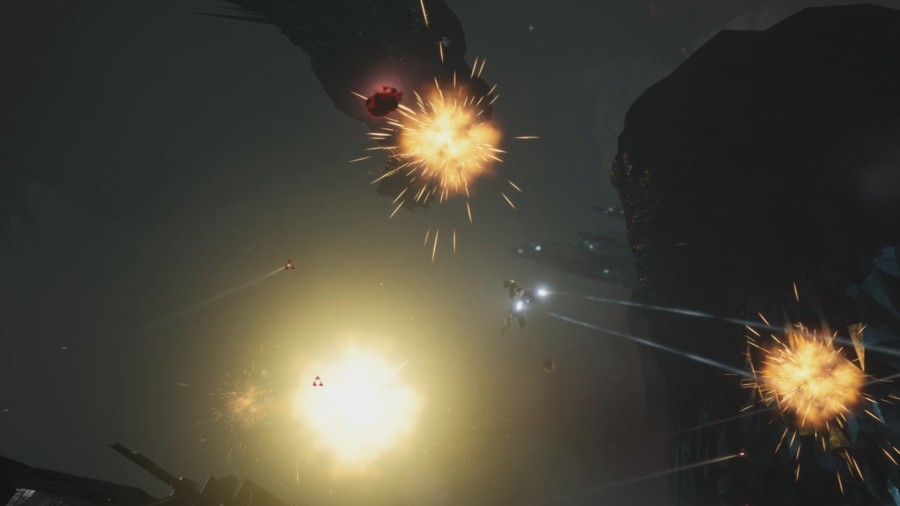 EVE VEGAS WINNER – ANDREA D'ACUNZO
Our first winner is Andrea D'Acunzo, known in-game as pilot aquaticunbiased.
He's an EVE Online veteran of 10 years who lives in London and works as a game designer, which is what sparked his interest in EVE Aether Wars: Phase Two. He has decided to attend EVE Fanfest in Iceland for his prize, rather than EVE Vegas.
Andrea played Phase Two for almost an entire hour and tried out a wide range of tactics during his time in the playtest.
"At the beginning I tried using a Rattlesnake, but I found it a bit cumbersome and quickly discovered that it was an easy target," explained Andrea. "After that, I mainly went around in a Gila, zooming between dust cloud to dust cloud, trying to avoid staying in the same place too long to avoid incoming fire and spamming the collect button as fast as I could. It didn't work very well, but at the end I was lucky and managed to destroy someone who must have amassed quite a bit of ZPC, a couple of minutes before the end!"
As a game designer, Andrea is excited to see what comes next and has already volunteered himself for further tests.
"I am very excited about what a new technology such as Aether Engine could bring to EVE Online and multiplayer games in general," said Andrea. "Multiplayer games and technology are making some huge strides lately, especially in London. I would love to work with this stuff, so I am eager for any further tests… I want to see what the future of MMOs looks like!"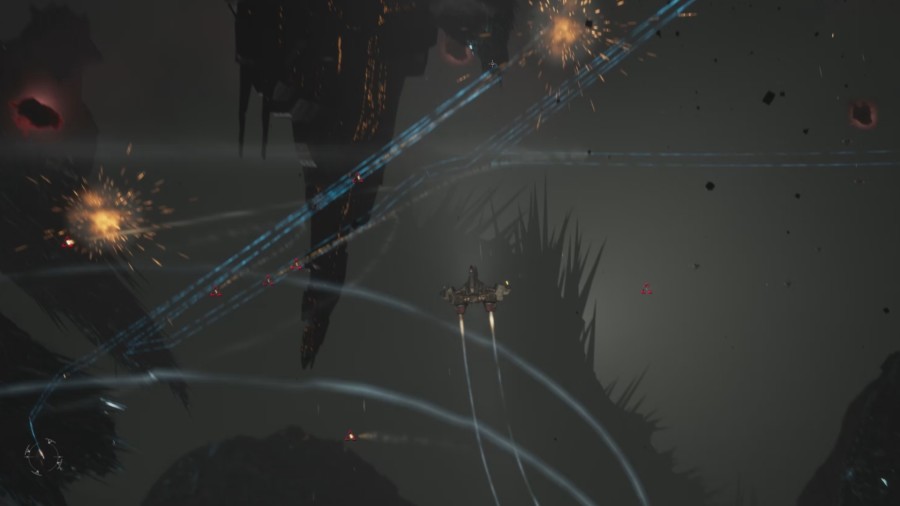 CORSAIR GAMING PC WINNER – ALEKSI KULJU
Our second winner was Aleksi from Finland, who was the best pilot on the day. Going by the in-game name of pilot livelygusty, Aleksi collected a staggering 193,320 ZPC! He also secured 12 kills against five deaths, playing for just over 50 minutes in total.
As the overall winner, we were keen to learn more about his resource-collecting strategy. How did Aleksi fight his way to the top of the leaderboards?
"When I joined the game, I really had no idea what I was doing at first, and had no strategy whatsoever," he told us. "I just tried to stay alive for the first 20 to 30 minutes and failed miserably at it.
"Then after a while, I noticed something different; there was another ship in front of me but it was glowing yellow. I tried to kill it to find out if killing him would give me a health bonus, speed bonus, something like that. He kept using his warp drive to get away but eventually I managed to kill him and I noticed I got just over 1,000 ZPC for killing him. That's when I realised the yellow ships have lots of ZPC."
It was his ruthless pursuit of those yellow ships that saw Aleksi crowned as the EVE Aether Wars: Phase Two champion.
"I decided to focus on the ships that were glowing yellow and after a few kills I managed to get around 100,000 ZPC from one of them. All the earlier kills then added up to around 193,000 ZPC and I spent the last 10 minutes just trying to stay alive while multiple other ships were chasing me."
I guess I came up with a strategy on the spot and it really worked out in my favour. I never even thought I had a chance at finishing on top of the leaderboard though."
Whatever is next on the horizon for EVE Aether Wars, Aleksi is keen to take part. "I really want to take part in future playtests because I like the idea of stress testing new technology that can change the future of gaming. I really want to see what the future of Aether Engine holds… I've also never felt an adrenaline rush this big before while playing a game!"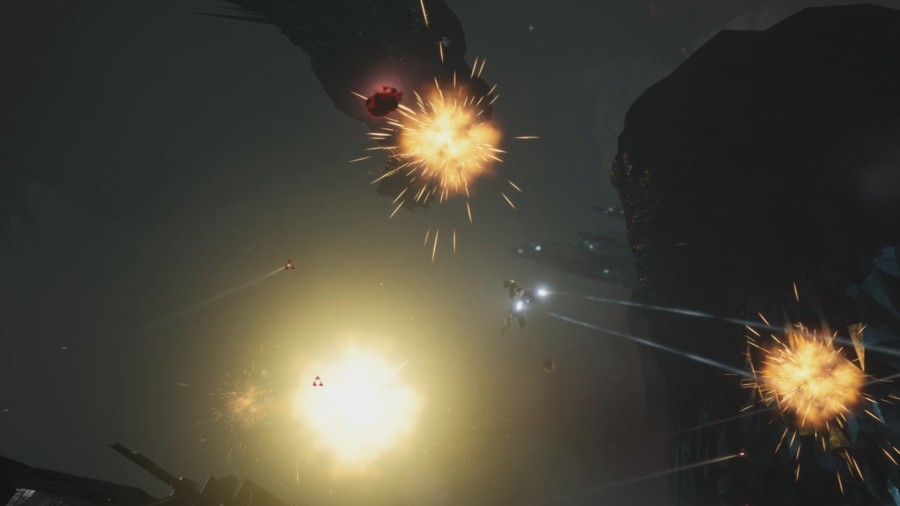 So what's next?
If you have an Aether Wars-shaped hole in your life that needs to be filled and a thirst for more spaceships that need to be blasted, the legendary EVE Online is free to play. Otherwise, we suggest keeping an eye on the news here and over on the Hadean website, as we may have some exciting news for you very soon...