Watch EVE Vegas 2019 Live on Twitch!
Greetings, content hungry Capsuleers,


We are super excited for EVE Vegas this weekend and wanted to combine useful information for everyone who will be enjoying the show from the comfort of their home.

Twitch stream: https://www.twitch.tv/ccp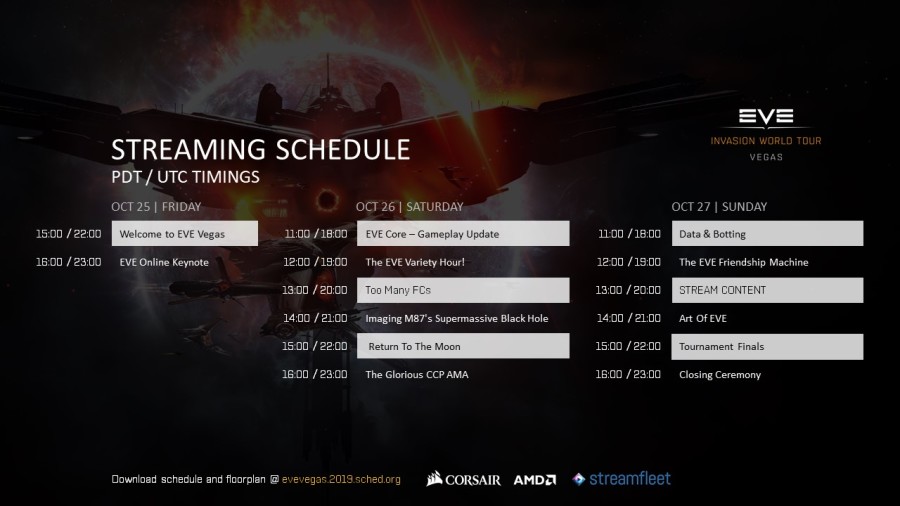 Our friends at Streamfleet are working tirelessly to deliver to you a high quality content this weekend. There are more presentations that will also be recorded and selectively uploaded to official EVE Online YouTube channel.

Let us know which off-stream presentation you would like to see uploaded after Vegas and we will get that sorted!

See you on stream!