Rosada Dawn Pink SKINs Now Available In Support of Breast Cancer Awareness!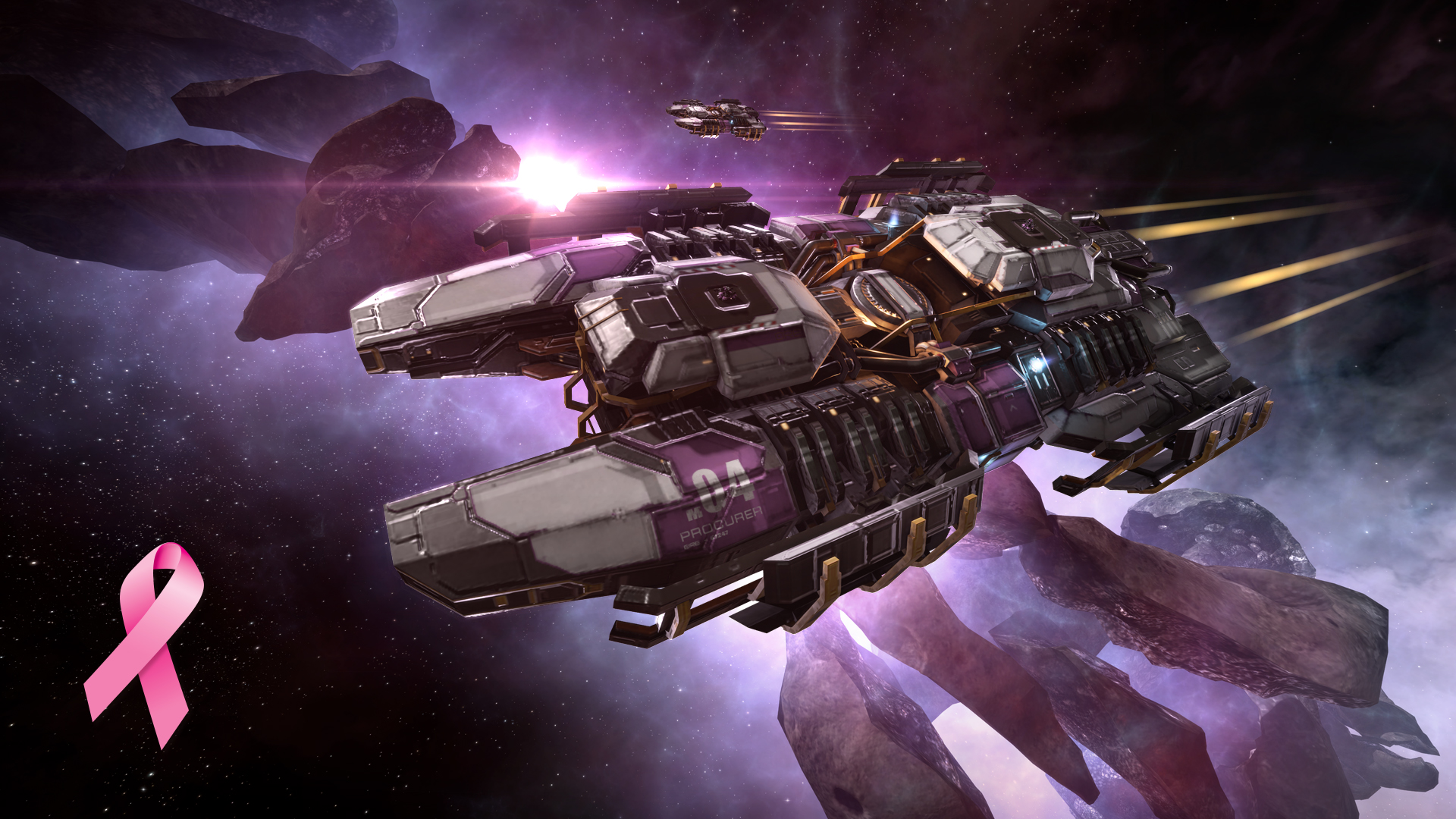 We are delighted to announce that "Rosada Dawn" SKINs are now available for a limited time in the New Eden Store, in support of Breast Cancer Awareness Month this October!
100% of the proceeds from the sale of these SKINs in the New Eden Store will be converted from Aurum to real world cash, and will be donated to Bleika Slaufan (The Pink Ribbon Campaign), which is owned and managed by the National Cancer Association here in Iceland. 
The Pink Ribbon campaign is the annual women´s cancer awareness and fundraising campaign of the Icelandic Cancer Society. The focus of the campaign this year is breast cancer education and prevention. All funds raised will go to modernising and improving the breast cancer screening equipment and software.
Breast cancer is a condition that affects the whole family. Mothers are at the heart of any family, and the heart of the campaign this year, so show your support when you pick up your SKINs by tweeting images of your shiny new hulls to the hashtags #formom and #fyrirmömmu.
These SKINs will be available for the ORE hulls listed below, and will be packaged in various bundles in the New Eden Store from the time of this News Item, through until downtime on Tuesday, November 1st 2016.
Procurer

Retriever

Covetor

Skiff

Mackinaw

Hulk

Bowhead

Orca

Rorqual

Primae

Noctis