The Impact of the Council of Stellar Management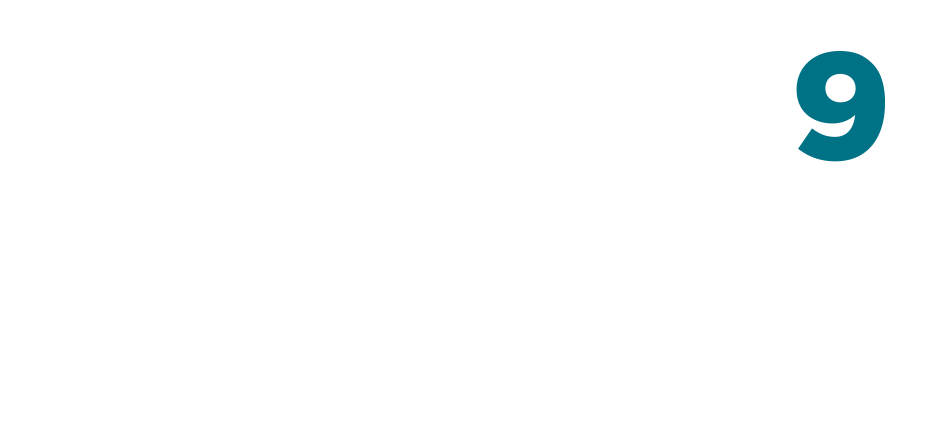 With the elections for the 9th Council of Stellar Management (CSM9) coming to a close in 5 days, at Midnight GMT on Tuesday April 22nd, we at CCP and the CSM wanted to help players get a better idea of the role that the CSM plays every day and how much they contribute the development of EVE Online.
If this dev blog piques your interest in voting, you can find a list of all the candidates and their platforms here, and the ballot itself here. If you'd like more information on the voting system, you can find it in our previous dev blog here.
Ali Aras and the rest of CSM8 have come together to give a short glimpse into the daily life of a member of the CSM.
A Day in the Life of CSM 8
EVE is real, and this is particularly true on the CSM. We are engaged in an election to office that involves in-game political skill and divisions, but once elected, participate in a role that feels more real-life than spaceships, especially when you're staring at your colleagues across a table.
It seeps into your real life, too, in a way that EVE uniquely can. The beginning of the day varies wildly based on one's time zone and whether or not we have a meeting. Sprint Reviews, in which we meet with Team Five-O once every other week for ~30 minutes, are the usual regular source of meetings. When other issues come up, we'll get pulled in, but those are harder to predict. For a hot enough issue, CCP Dolan sends a mail on <24 hours notice and we're left with whoever can make it -- and usually, the shorter the notice, the more important the meeting.
Either way, you wake up and read back on what you've missed from the night before. For euro CSMs, that's all the USTZ babbling that takes place, mostly between CSMs. For USTZ, you wake up halfway (or most of the way) through the Icelandic workday, and there's usually EUTZ business to catch up on. Our Skype channels are active, both with us talking to each other, and talking to the CCPers who just hang out. Occasionally, one of the dedicated Skype channels-- no social stuff, just business-- will have messages, and that's an even higher priority read. Devs hang out in Skype, even on evenings and weekends, meaning if there's a high-priority issue you can often get ahold of someone, as long as it's not 3am (and sometimes, even then).
Then it's off to the forums. The internal CSM forum is fairly active, with a few topics harboring discussion at most times. Most are started by CCP, and contain devblogs or features CCP are working on. Others (fewer) are started by CSM, as a way of preserving a topic launched on Skype and trying to get it to go places. These are the times when CSM gets the opportunity to bring something to CCP's attention and advocate for necessary changes for the community.
To get those issues from the community, CSM members have to spend some time engaged and talking to other players. This might be on #tweetfleet, on the forums themselves, on evemails, on Skype, on podcasts and blogs, on coalition services, or flying around in the game itself. It's necessary time, and if you stop putting it in, you find yourself losing touch and the people you talk to more frustrated.
While the CSM does a lot of communication from community in to CCP, bringing that advocacy back out of the internal forums is tricky, as the NDA hides the bulk of the work we do. To get around that requires a place to land it, and so we link threads in Skype and point out that these are issues that could really use a response, even if it's just a "we know and we can't get there yet".
This goes on throughout the day. Skype has the neat property where it will give you full history for a channel, even if you close the program and walk away, so it's common for CSM and CCP devs to drop in and drop out. The rhythm of activity follows Icelandic working hours, with conversations slowing after some devs sign off, and then picking up again when USTZ CSMs talk to each other after getting home. It's active, and busy, and hard to make visible, but here's an attempt: "4129 lines in the main CSM/CCP Skype channel this month, of which 60% are CSM and 40% are CCP.17 threads in internal forums active this month. Six are Industry threads relating to summer expansion, and the others are scattered: two CSM threads, a few longer-term areas of feedback, a few upcoming changes.3 meetings so far this month: one sprint review, two others."
This covers a period (April 1st to now) where there haven't been any big EVE controversies, just active work on preparing for the upcoming Summer release. If we scrolled back to March, it gets louder. It's a madhouse, but it's worth it to see your ideas and your feedback have a real impact on GM Policy, marketing efforts, account services discussions, and most importantly the game.
CCP Perspective
CCP has the advantage of having quite a few more developers than CSM members so, aside from myself, most developers have intermittent contact with the CSM. However, when I asked for some developer's opinions on the value of the CSM, I received an overwhelming number of positive replies. I have included some of them below to help give a sense of how valued the CSM is in our development process.
GM Pyro – Customer Service Manager
I've only recently found the need to run something past the CSM for their viewpoint for a project I was working on. They really opened my eyes to just how useful they can be for the customer service department and even for the company as a whole. Since then, I keep the CSM in mind for other projects that I am working on and recommend others to talk to them too.
CCP Ytterbium – Senior Game Designer
The CSM is an invaluable asset to validate designs for EVE Online – as representatives of the player base, they bring the discussion from an angle we are not always fully aware about, give much needed feedback on feature changes before they go for public review, or even spontaneously come up with good ideas that add value to our concepts.
Over the past 3 months, the CSM 8 advised designers on those particular topics:
•             Reprocessing changes
•             Nosferatu changes
•             Corporation roles
•             Drone assist
•             Ship balancing
•             Pirate faction ship rebalance
•             Remote dampener changes
•             Drone regen nerfs
•             Heat changes
•             Dev Blogs
•             Summer release features, to be revealed later
If you think the CSM has no value except as a free ride to Iceland, you are wrong. If you think the CSM are only pushing changes in favor of null-security cartels, voice your opinion and vote for someone you feel represents you to your best interest.
CCP Arrow – Game Design Director
The 8th CSM has been extremely productive and helpful this past year. They have been available almost 24/7 to answer questions and give input on design research and ideas. A special thanks to Ali for her passion and interest in New Player Experience improvements and focus group efforts.
CCP Goliath – Quality Assurance Director
My dealings with CSM 8 have been fewer than with their predecessors, but in many ways more productive.  From the offset they established themselves as helpful, forthcoming individuals that could debate internally and present a cohesive view on a problem or issue where asked.  Chitsa Jason and Ali Aras were especially useful in gathering information and reproduction cases on a few defects, particularly early in the term.  Their collective input into devblogs is a service I have come to not only enjoy, but extol the virtues of around the office.  Overall, your delegates of CSM 8 should feel very proud of themselves in having discharged their duties adequately, collaboratively, and (for the most part) professionally.
CCP Manifest – Senior PR and Social Media Lead
Over the years I've witnessed the CSM grow and mature as an organization through hard work on both sides of the aisle and via very very frank conversations where no punches were pulled but goodwill prevailed. While each Council has its own personality, the institution as a whole has definitely become more useful in helping to improve and nurture EVE Online. I've leapt in and out of active communication with the current council on a near-wikipedic variety of subjects, and I have found them to be strangely wise, very thoughtful and imminently available for conversation. They have a good perspective on a lot of things and have been able to keep their CSM duties nearly politic-free, which means they are more representative than 95% of non-internetspaceship politicians. I hope the next council is able to carry their legacy forward and find ways to improve what is already great communication with both the dev team and the playerbase.
CCP SoniClover – Senior Game Designer
I've communicated a fair amount with CSM 8 over the course of the last year, in person at the summits and over the net through the internal forums and Skype. I've been constantly impressed by the high level of dedication and professionalism shown by the members of the CSM. They're always prompt to answer, are not afraid to voice their concerns and opinions and have a solid knack for combining constructive feedback with their own suggestions and ideas. All of this taken together has demonstrated quite clearly to me that the CSM is a valuable part of the development process for EVE, making sure that everything we release is of higher quality than otherwise would be the case.
CCP Xhagen – Associate Producer (and former CSM Coordinator)
After years of working with the CSM and seeing the institution grow and evolve, I can no longer imagine making and running EVE Online without the CSM.
CCP Bettik – Senior Content Designer
The CSM enriches each day of my life.
CCP Loktofeit – Copywriter/Editor
This past Fanfest, I had the chance to talk shop with Trebor about the CSM and the work they do. The powerful force that is the combination of sandbox, community and player passion in EVE Online became so much more evident. If you're an EVE player and you're not tossing your vote in the ring at election time, you're nuts. 
CCP Spitfire – Global Sales Specialist
The Council of Stellar Management has been instrumental in the creation of EVE: The Second Decade Collector's Edition. We have consulted with the CSM from the very beginning of the project, and it is fair to say that some popular elements of the Collector's Edition would not have made it into the box if not for the delegates' suggestions. The CSM is a great stakeholder for us, and their input is not limited to the development of the game itself.
GM Grave – Customer Support Project Lead
The CSM have been vital in representing the interests of our customers to CCP, thus enabling us to discuss current and future polices and how they align to the needs of the customer, our service values and game integrity.
CCP Merovingian – Software Engineer
Being new to the EVE team at CCP I found that being involved in some of the CSM sessions and hearing from the members was incredibly helpful and insightful for me. I think they are an essential part of the ecosystem and community that is EVE Online.
CCP Guard – Community Developer
EVE is a bustling universe and the CSM has been invaluable in helping me keep up with what's going on at times. The community does a good job of selecting knowledgeable people with sound judgment which I'm thankful to have access to for advice and early feedback.
CCP Falcon – EVE Community Manager
The CSM remains an indispensable tool for ensuring that the voices of our players are heard by our development staff. The Council also acts as a rock solid sanity check for development direction and gauging community sentiment. The election process ensures that candidates with a broad range of experience in EVE Online are elected, and since coming to CCP, I have had the distinct pleasure of working with the CSM on a number of projects and utilizing their expertise and knowledge of EVE and our Community.
CCP Fozzie – Game Designer
The CSM plays an invaluable part in making EVE a better game. They pass along your feedback to us here at CCP, provide us with experienced opinions about upcoming designs, and engage with all of you in the community. One of the greatest things that sets EVE apart Is that we have a real civil society with the CSM as a key pillar. My team and I have worked very closely with CSM 8 and we look forward to working with the CSM 9 that you choose to send us.
CCP Rise – Game Designer
I really have no idea what the CSM is.  Sometimes they are a lobby group, bothering us about fixing something.  Sometimes they are a focus group, evaluating our ideas in their early stages and giving us a good idea of the way the rest of the player base will react.  Sometimes they are designers, feeding us everything from small ideas for improvements all the way to full feature proposals.  Sometimes they are just friends who come to Reykjavik to eat sandwiches and party.  I keep hoping someone will tell me what they are supposed to be, but in the meantime I'm just very happy to have them.
CCP Legion – Associate Producer
Over the last year my teams and I have interacted a lot with the CSM and they have done an excellent job in providing feedback on different areas. They have done this first and foremost with the players interest in their mind, while at the same time understanding our needs as a company. They have been a valuable asset in the development process and I look forward to continuing the work with the next CSM.
CCP Scarpia – Lead Game Designer
EVE developers are privileged in being able to both rely on members of the CSM as project stakeholders and also as contributors to our ongoing development and project direction. The CSM's views and direct feature input gets communicated to me daily through game designers and their teams, who are in constant communication with the CSM about virtually everything they are working on. It is hard for any of us to imagine at this point where we would be without this integral part of our feedback loop which is the CSM.
And Finally, CCP Dolan – CSM Coordinator
I know that I'm including a quote from myself in my own Dev Blog, but I get to do that because I'm the one writing it. I have tremendously enjoyed working with CSM8, and am proud to call many of them my friends. I see the tremendous amount of work they put in every week, and I get to see all their successes and triumphs (as well as the occasional slip-up), and I am constantly in awe of it. CSM8 has been the most active CSM on record, easily doubling participation rates of the past CSM I worked with. With the election of CSM9 I will be bringing CCP Leeloo (who you will be hearing more from later) on to help me get the new council up to speed and back to work as soon as possible. I look forward to seeing what the future brings.
Remember to cast your ballot here before Midnight GMT on Tuesday April 22nd to ensure that you express your voice in CSM9 and the future of EVE Online development.