The Results Are In! - YC118 Amarr Championships Community Draw!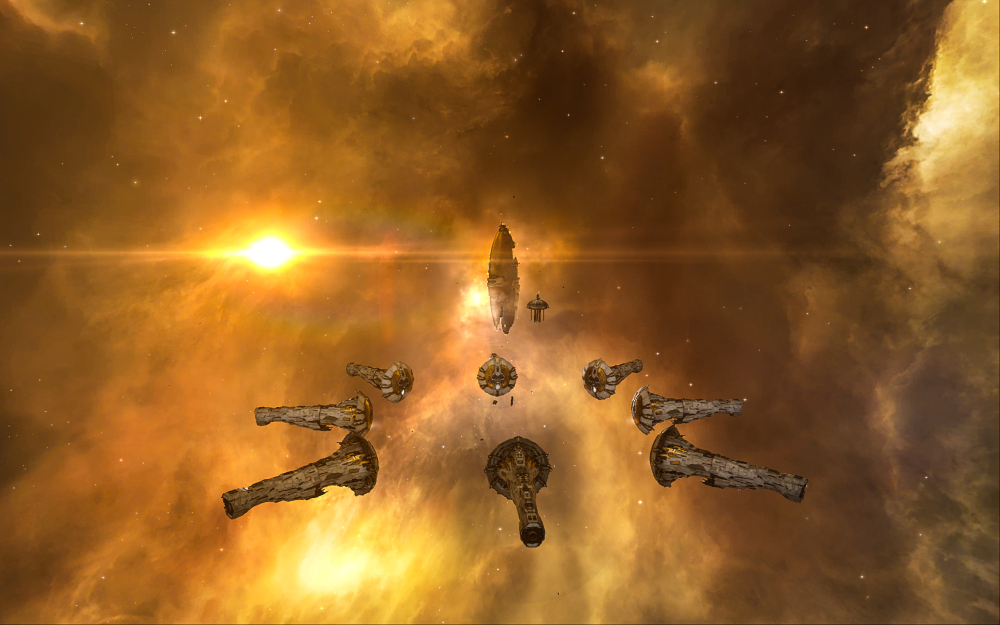 This year during Fanfest and over the course of the EVE's Anniversary Celebration, we decided to do something new for all those people who're playing EVE over the course of the festivities.
In celebration of both the 13th Anniversary of New Eden and the YC118 Amarr Championships Finals, House Kor-Azor and House Tash-Murkon provided an Avatar class titan as residence for each of the eight finalists competing on their behalf.
These were placed in orbit of Oris, in the system of Amarr, right outside Amarr VIII (Oris) - Emperor Family Academy. After the victory of house Tash-Murkon, four of these titans were returned to active service with the Imperial Navy, while an Honor Guard of the four victor's titans remains in place.
From downtime on Tuesday, April 19, through to downtime on Tuesday, April 26th, we monitored the system of Amarr, and every pilot (character) who entered the system between the server starting up after downtime on the 19th and the sever going offline for downtime on the 26th was entered into a prize draw.
There was a little bit of a delay in drawing names, which were originally due to be announced on Friday, May 6th, the Anniversary of EVE Online. However, we are now ready to reveal names and award prizes!
While simple, the prizes are pretty substantial. Here's a reminder!
1st Place - 120 PLEX - 10 years of training time
2nd Place - 36 PLEX - 3 years of training time
3rd Place - 12 PLEX - 1 year of training time
Between the dates and times specified, there were a total of 54,920 unique characters that made 150,034 jumps into the system of Amarr, and we're now happy to announce the names of those who have won:
Winners will be contacted via EVEmail after downtime tomorrow, and can expect their prizes to be issued before downtime on Thursday, May 12th 2016.