EVE Vegas 2018 – Player Ads & Alliance Welcome Pack Swag!
If you'd like to discuss the contents of this blog, feel free to do so in this thread on the EVE Online Forums!
It's 63 days until EVE Vegas 2018 kicks off and over here in Reykjavík, we're diving hardcore into the planning for what is already looking to be the biggest EVE Vegas EVER.
We're already way up over 900 tickets sold, and it looks like we're going to sell out well before we head out to Nevada in October.
Once again, this year we're looking to put the community at the center of the event more than ever before. We've already had a number of amazing proposals for player presentations and we're still looking for more and more ways we can celebrate corporation and alliance identities at this year's event.
A couple of ways that we can do this are via the airing of player ads on the EVE Vegas Live Stream, as well as offering space in the EVE Vegas Attendee's Welcome Pack for pilots on include their own stickers, posters, merchandise, patches and pins, or whatever you'd like to use to represent your alliance (within reason, of course).
Wanna get your alliance out there and make it well known? Have a service or organization you want to promote?
Here's a little more information on how you can get involved in raising the profile of yourself, your corporation, your alliance or your organization at EVE Vegas 2018.
Player Ads On The EVE Vegas Live Stream
As part of the EVE Vegas live stream, we want to give Alliances, Corporations and Organizations who're looking to advertise some space to do so.
Player created ads and short videos are a big part of what makes our official event live streams fun and special and as with many of our broadcasts, we are offering you the chance to run an ad on stream during the event!
Please read the following instructions carefully and we look forward to seeing the articistic outpouring of your soul on film.
Content Rules
All video material must be Eve related.
The item/service being advertised must be Eve related.
Any service being advertised must be free to players or accessed using in-game currency.
Videos cannot include copyrighted audio or visuals.
The video must be suitable for all ages.
Content must be respectable (no attack ads) and suitable for broadcast to a dystopian space family audience.
Adverts must be in English, including all text.
The quality of the advert must reflect positively on EVE itself.
The deadline for videos for EVE Vegas 2018 is October 6. Brownie points for being early.
Technical Rules
Videos should have a resolution of 1920x1080 with a 1:1 pixel aspect ratio; adverts will not be accepted in any other resolutions. Videos should not contain vertical black bars.
Videos should be 25 frames per second. adverts will not be accepted at any other frame rate.
Time length should be exactly 15 Seconds long.
If you are using Royalty Free / Creative Commons audio then credit the author somewhere in the end plate of your video. An end plate is where you typically put your Logo, Url and such.
Video codec should be Mp4 or MOV file with H.264 as a compressor at 15 to 20Mbps.
Label your video file appropriately. Example: AllianceName_AdTitle_VEGAS2018.mp4
Each corp/alliance/website/entity is allocated one ad slot in each video cycle. You can submit multiple adverts but they will rotate with each cycle of all the ads.
You must include the source of your audio in your email to us, even if you are not required to credit the author.
We don't want to take any chances of getting into trouble for using copyrighted material so we suggest you consider using Royalty Free. There is a vast amount of Royalty Free audio online so it should be easy finding a suitable track to back up those pretty visuals.
Please be aware that CCP reserves the right to reject videos that don't follow guidelines or at its discretion. We try not to, but if your video is super weird, obscene or otherwise inappropriate for teen audiences, then we'll have to decline to air it.
If you are not sure on how Creative Commons works this image explains it nicely. Creative Commons Simplified
Here are a few suggestions for music communities. Creative Commons Music Communities
This YouTube channel by AudioPad has over 250 tracks. To use the music, simply read the licence in the description of each video. AudioPad - Royalty Free YouTube channel
Additionally, you are free to use EVE sounds in your submissions.
Please contact us at evetv@ccpgames.com to submit your video and to ask any questions. If you would also like us to add your advertisement to our rotation for other broadcasts, please indicate as such when you submit it. Videos can either be attached as a file to your email or hosted and linked to in the email as a non-perishable download link.
Player Swag In The EVE Vegas Attendee Welcome Pack!
If you'd like to drop items like this into the welcome pack, all you need to do is bring them to Vegas and catch up with our volunteers on site before we prepare the welcome packs.
You'll need to get your swag to the EVE Vegas volunteers by 18:00 local time on Wednesday, October 17th in order for it to be included in the welcome packs.
We'll be preparing 1200 packs for EVE Vegas this year, so that's the number to keep in mind, if for instance, you want to put one sticker or one pin in every welcome pack.
To get in touch with our volunteers and organize including your stuff in the welcome pack, you can join the EVE Vegas volunteers discord by clicking this link.
You can contact GreyGal, or any of the other volunteers to work on getting your stuff included in the welcome pack either by arranging to being it to them before the date and time above, or having it mailed to them.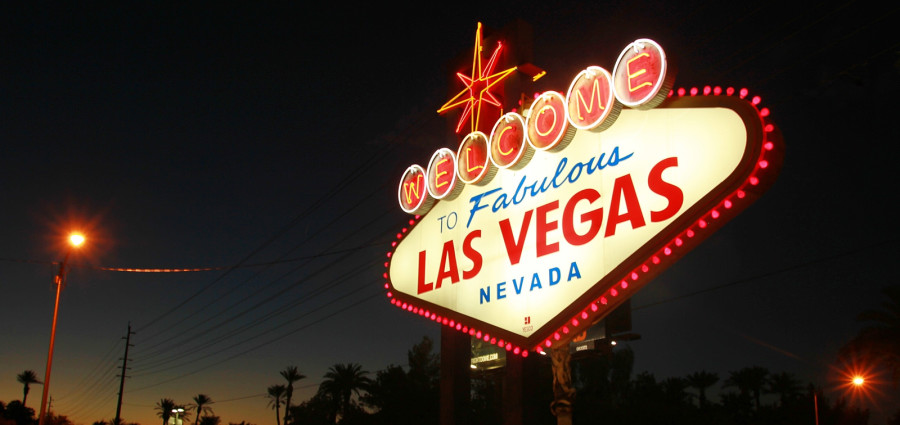 AHHHHHHHHHHH VEGASSSSSSSSSSSSSS!!!!!1
We're super excited about EVE Vegas this year. We've got some amazing stuff to show you guys, and it's always awesome to get out to sin city and kick back with so many of our most hardcore and dedicated pilots.
I for one, can't wait to get on a plane, get checked in, pull up a chair and shoot the shit about spaceships with the finest community in online gaming. I know everyone else on the EVE Vegas team is also super stoked to come out again this year.
Keep your eye on the news and dev blogs feed for more information on Vegas that's coming over the course of the next few weeks and if you haven't already got your tickets then for sure you should be thinking about picking them up as soon as you can, because sales this year have been insane, and we're running out FAST.
You can get hold of tickets over on the EVE Vegas website.
We're looking forward to seeing as many of you as possible in the desert in 63 days!