Cordite Blossom – A Tribute To A Wingman Loved And Lost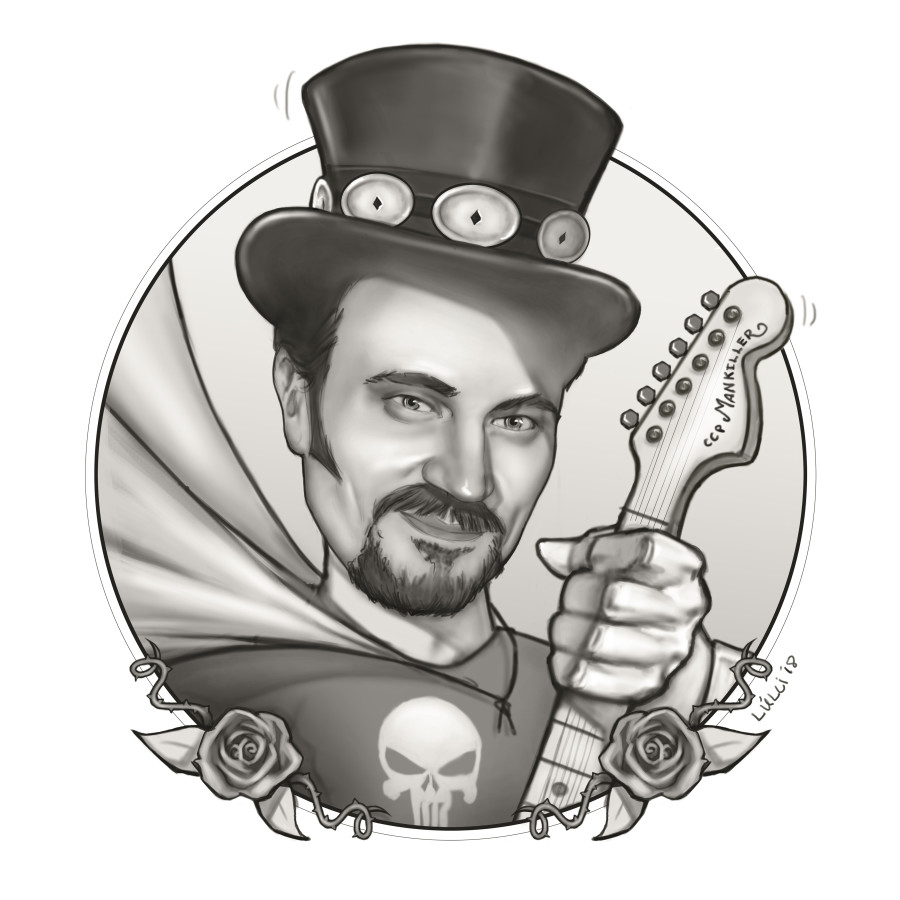 On July 2nd 2018, CCP received the devastating news of the passing of a member of our staff after a fierce battle with cancer.
CCP Mankiller, Lead Graphics Programmer for EVE Online with our Audio & Graphics team, passed away at the age of only 44, and is survived by his wife and stepchildren.
With a nine-year tenure at CCP Games, he leaves behind a legacy of incredible work on EVE Online, including core programming work on Physically Based Rendering, as well as the Pattern Projection Technology that allows us to create the SKINs we all fly with on our favourite hulls.
His love for New Eden was something few could ever compete with and despite tough times during his treatment and therapy, he still found the time to devote countless hours to further his work on EVE Online, diligently continuing to work with the Audio & Graphics Team until just days before he passed away.
During the last couple of months, the team here at CCP have taken the time out to say farewell in the real world with our own internal fundraiser, and by ensuring that his family have as much support as we can possibly give.
We now we feel it's time to place a lasting tribute in New Eden.
To do this, available in a super limited quantity from today, we'd like to present to you the "Cordite Blossom" SKIN set.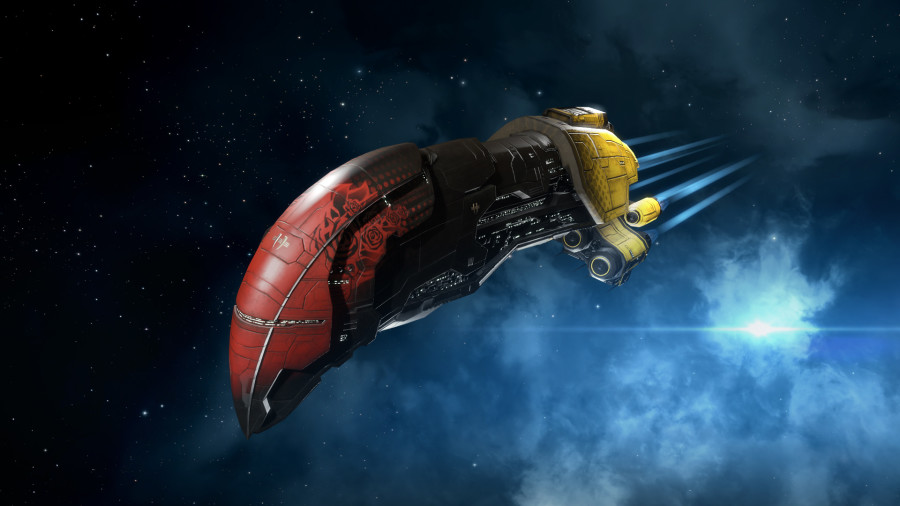 As with the SKIN set that was previously released in honor of CCP Blaze, all profits from this set will be donated to CCP Mankiller's wife and stepchildren by CCP Games, on behalf of the EVE Community.
The release of these SKINs will be a little different this time around, though.
This will be a super limited edition run of SKINs, making a single appearance in the New Eden Store, with a target for the fundraiser of $20,000 US.
As soon as we hit this target, the SKINs will be withdrawn from the New Eden Store.
This SKIN set will only be made available as a one off, and once the target for donations has been hit it will be retired from the New Eden Store and will never be sold again.
It will be available for the following hulls:
60 PLEX – Punisher
60 PLEX – Slasher
60 PLEX – Sabre
60 PLEX – Zealot
60 PLEX – Eagle
60 PLEX – Ferox
60 PLEX – Brutix
60 PLEX – Hurricane
We would like to reiterate that all profits from this SKIN set will be donated directly to CCP Mankiller's family on behalf of the EVE Community.
In honor of his service to EVE Online, his many years as a player and his devotion to his field of work, we've also chosen to immortalize him in the backstory of EVE Online, where he takes his place alongside the late CCP Blaze.
The description for his SKIN set will read:
Cordite Blossom SKIN (Permanent)
Released as a tribute to a renowned Imperial Armaments weapons designer who was lost in battle during live field testing in mid YC120, this nanocoating was produced in limited numbers for just eight hulls that have drawn influence (either directly or more controversially) from his highly successful design work over the years.
The fade from deep black to vibrant yellow pays homage to the color produced by Standard frequency crystals, which are used in weapons testing to form a baseline damage profile for prototype energy turrets. The nanocoating is also adorned with a crest of crimson roses, the symbol of the Imperial house to which he belonged.
Among the hulls that this nanocoating was commissioned for is the Punisher, the staple anti-frigate and fighter patrol platform of the Imperial Navy, which is widely regarded as one of the finest examples of a light turret-based weapons platform ever designed.
"To serve your craft with such skill and tenacity is worthy of the deepest reverence. To pour your very heart and soul into your work is truly divine." Kefsooda Arkih, - CEO, Imperial Armaments.