Malagrin Marshlight SKINs Now Available!
Inhabitants on the periphery of the Great Morthani Wastes have many legends of spirits of light and flame seen wandering the swamps and several of these are feared as devils and demonic beings.

The Western Morthani natives called the most-feared of these spirits the "Boitata", and believed it to be a fiery serpent with a penchant for consuming the eyes of the dead and perhaps even the sinful living. Garouni settlers on the far western edge of the Great Wastes called this legendary demon "Malagrin".

This new SKIN line, Malagrin Marshlight, is the embodiment of these eery spirits and will be available on 15 hulls at the following prices:

Damnation – 250 PLEX
Paladin – 390 PLEX
Avatar – 695 PLEX
Drake – 250 PLEX
Golem – 390 PLEX
Leviathan – 695 PLEX
Brutix – 250 PLEX
Megathron – 390 PLEX
Nyx – 695 PLEX
Tornado – 250 PLEX
Typhoon – 390 PLEX
Hel – 695 PLEX
Cruor – 250 PLEX
Ashimmu – 250 PLEX
Bhaalgorn – 390 PLEX

In addition, we also have a bundle of three Blood Raider ships available with 10% discount off their total price.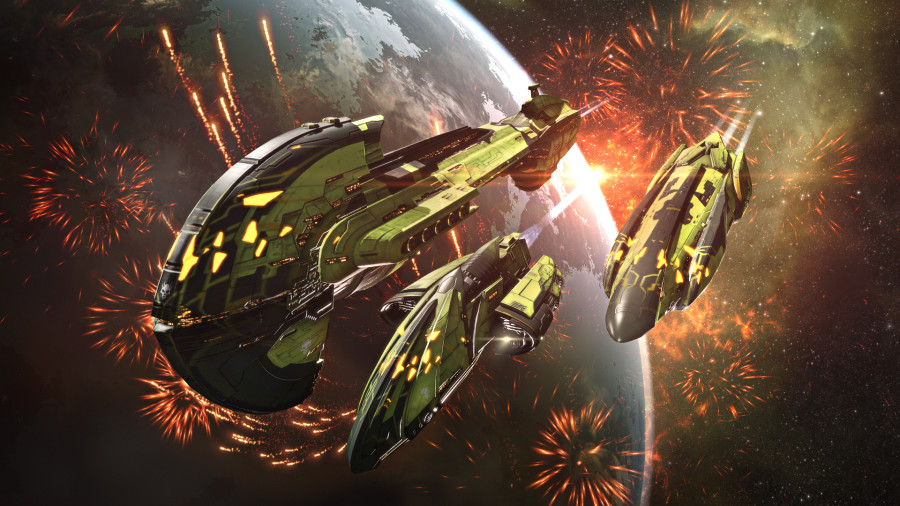 Both, the Malagrin Marshline SKIN line and the Blood Raider bundle will be available at the New Eden Store until downtime on November 7.