Watch the Eveathon charity stream running all weekend!
We urge everyone to support a great cause by tuning into the awesome marathon charity stream running right now and throughout the whole weekend. 
The elite of the EVE streaming community will be there to keep you entertained and you can find the schedule here.
Make sure to follow the #eveathon hashtag on Twitter for more information as well.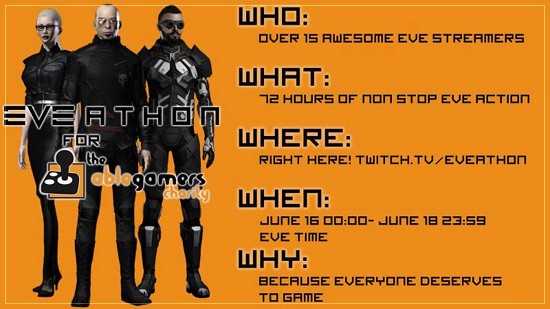 Have a great weekend! o7