If you'd like to discuss this devblog, you can do so in the comments thread here.
Sixteen Years!
Another incredible milestone and another awesome year built on the shoulders of epic player narrative and emergent gameplay from the finest community in online gaming!
New Eden continues its march toward the third decade and thanks to the support, dedication and passion that our pilots have for EVE, the universe is looking more beautiful and compelling than ever before.

Sixteen years on, your relentless pursuit for glory in the constantly churning cycle of creation and destruction in New Eden still provides us with new challenges. Sixteen years on, here at CCP we still watch in awe as we see our community break records and create stories the likes of which the games industry has never seen before.
New Eden lives and breathes for our community, and more importantly, because of our community.
Here at CCP, we can design as many spaceships, release as many features, or tweak as many numbers as we like, but it's capsuleers out there across the globe that are the heart, soul and lifeblood of EVE Online.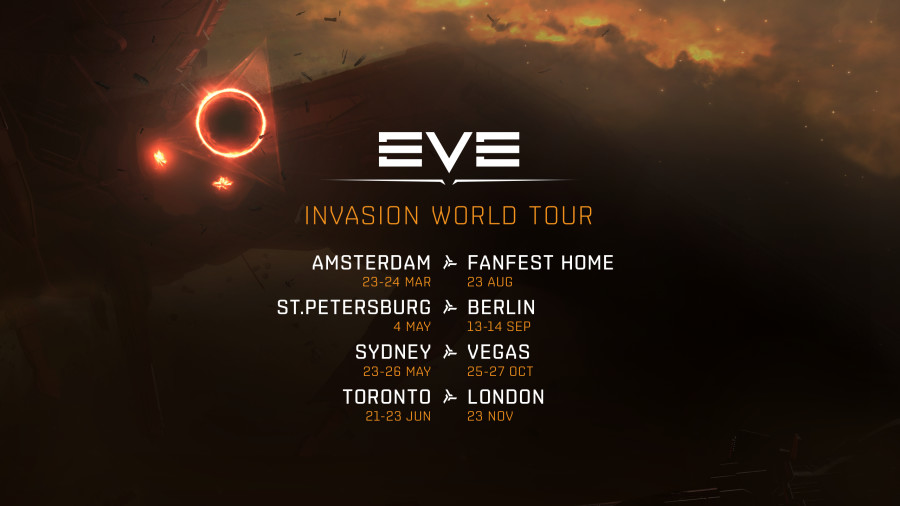 As part of reaching out to as many pilots as possible in celebration this year, we're on the road for the EVE Invasion World Tour and we've just completed the second leg in St. Petersburg, Russia.
The next stop on the itinerary will be Sydney, Australia for EVE Down Under from May 23-26.
Now that we've hit the milestone of sixteen years, we'd love for as many of you to come celebrate with us as we travel for the world tour.
Events are already selling out, so if you'd like to come talk spaceships, raise a glass to New Eden and party with the EVE Dev Team across the world, be sure to head on over to the EVE Invasion World Tour website for more details.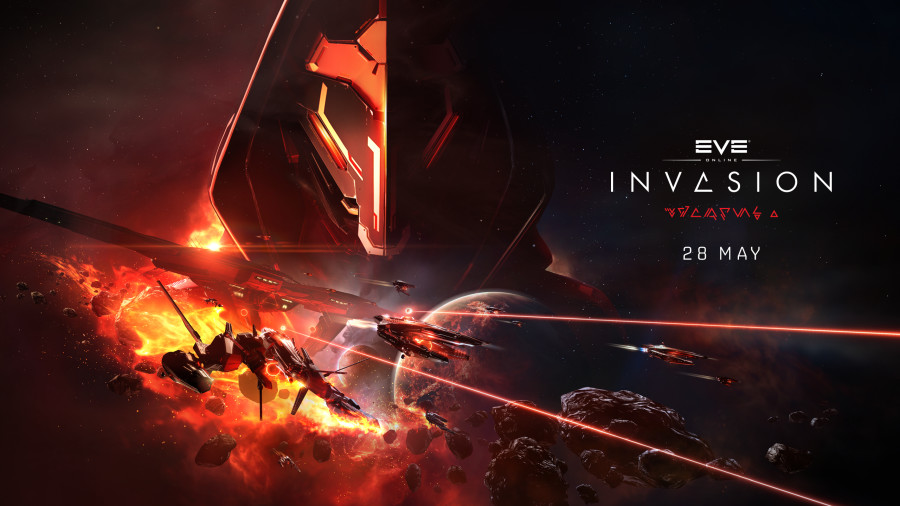 And of course, as we announced this weekend at EVE Russia, we're gearing up for the emergence of a new threat in New Eden, as the Triglavian Collective prepares to test the mettle of capsuleers across the cluster.
You can find out more about EVE Online: Invasion, the summer expansion for EVE Online that's coming on May 28 in this announcement devblog.
You should also keep your eyes on the news for more in depth details on what's coming over the course of the next few weeks.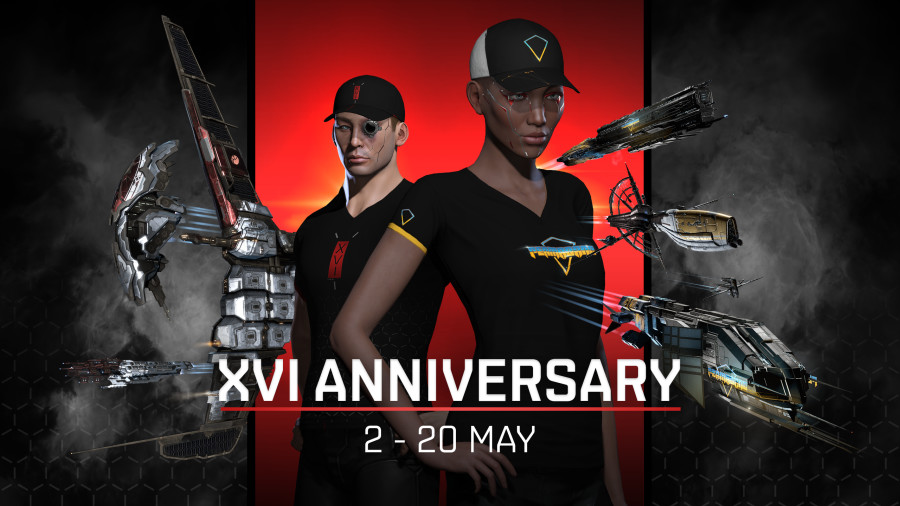 As part of the celebration of sixteen years of epic community events, player narrative and awesome content, we're also hosting the XVI Anniversary celebrations, with Society of Conscious Thought hulls, exclusive XVI Anniversary SKINs, lore trinkets, Permaband SKINs and apparel and a whole bounty of Skill Points available to pilots who log in between now and May 20.
For more details on the XVI Anniversary celebrations you can check out this announcement news, and this part of the EVE Online website.
Be sure to log in and claim your rewards so you don't miss out on all that training time!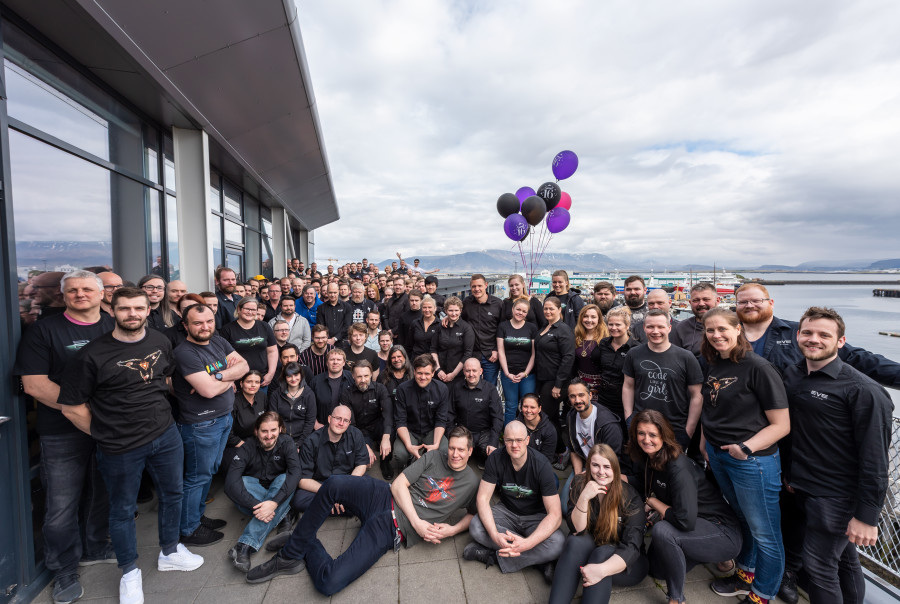 As we roll though EVE Invasion World Tour venues this year, we're set for another seven months of celebrations that focus around all things EVE community, and we can't wait to see how the rest of the World Tour rolls out.
Here at CCP, we're finding renewed focus and commitment to all kinds of balance and quality of life work, with the aim of powering into the third decade of EVE side by side with our incredible community.
If you're reading this and are taking a little respite from New Eden or are thinking about whether it's the right time to take your first steps into New Eden, there's never been a better time to kick off your career or return to the fold, with a whole host of rewards on offer as we celebration sixteen years of player narrative and heritage.
As always, it's hard to find the words to express our thanks for your continued dedication to the EVE Universe and the passion and support that we see in so many of our players around the globe on both Tranquility and Serenity.
We're incredibly humbled by the tenacity of our pilots and their love for New Eden, and we can't wait to see what lies on the path toward the third decade of EVE Online.
From all of us, to all of you, endless love and our most sincere gratitude for your continued passion for all things EVE!
<3
o7