Required Launcher Update – Please Update Your EVE Online Launcher
Прокрутите вниз, чтобы прочесть перевод на русский язык
Für Deutsch bitte nach unten scrollen
Faites défiler vers le bas pour une version en français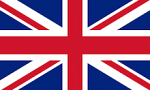 We would like to announce that we have made several changes to the EVE Launcher today, which will require the launcher to be updated in the coming days.
We recommend that all players update their launcher before Thursday, April 30th 2015 to avoid a more lengthy process which may involve a reinstall of EVE Online.
The update process for your launcher is super simple. All you need to do is start it, so that it displays as shown below: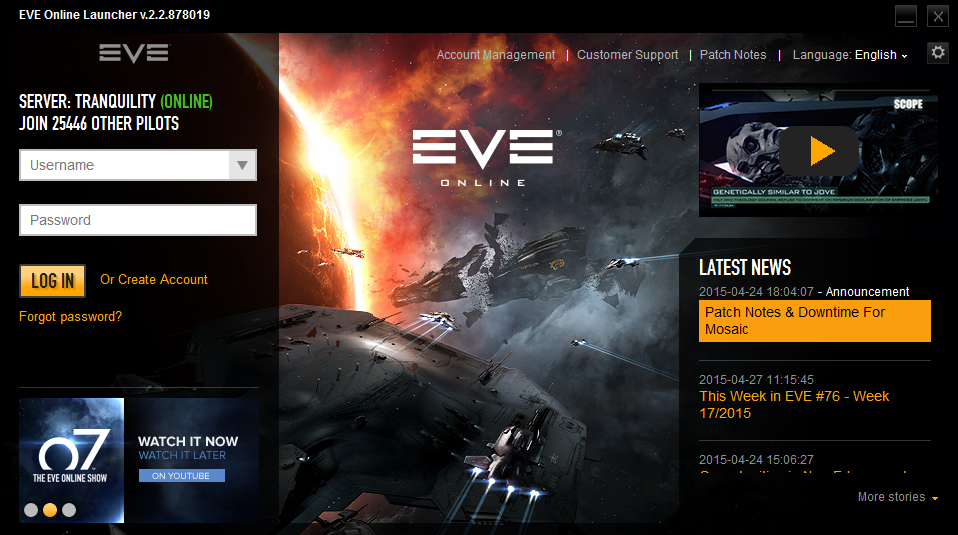 The launcher will then show a progress bar at the bottom with "Downloading Launcher Update". Once this is complete, the launcher will restart, and your build number should be updated in the top left of the launcher's title bar from 871481 to 878019.
This will ensure that your launcher is up to date and working correctly.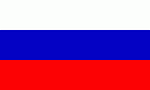 В программу запуска игры сегодня были внесены некоторые изменения, требующие обновить её в ближайшие дни.
Настоятельно рекомендуем всем игрокам обновить программу запуска EVE Online до 30 апреля 2015 года; иначе вы можете столкнуться с затруднениями, потенциально требующими переустановки EVE Online.
Обновить программу запуска очень просто: запустите её (см. скриншот)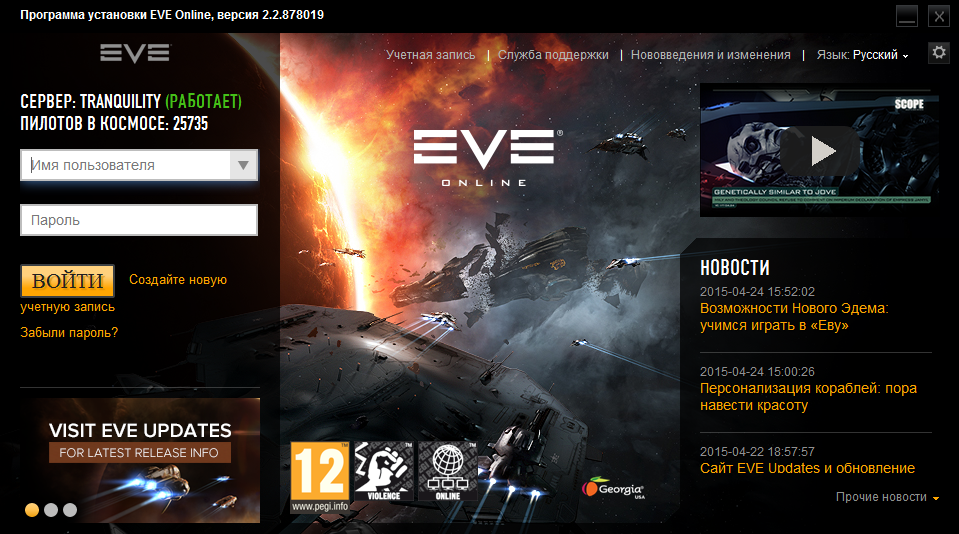 В нижней части окна появится сообщение «Получаю патч для программы запуска игры». Завершив получение, программа запуска закроется и откроется вновь. В случае успешного обновления в левом верхнем углу программы запуска будет отображено число 878019.

Такой результат означает, что ваша программа запуска EVE Online обновлена и работает нормально.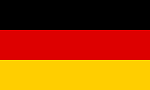 Wir möchten hiermit bekannt geben, dass wir heute einige Änderungen am EVE-Launcher vorgenommen haben, die dazu führen, dass der Launcher in den nächsten Tagen aktualisiert werden muss.
Wir empfehlen allen Spielern, ihren Launcher bis Donnerstag, den 30. April 2015, zu aktualisieren, um einen langwierigen Prozess zu vermeiden, der unter Umständen eine Neuinstallation von EVE Online zur Folge hat.
Der Aktualisierungsvorgang für euren Launcher ist relativ einfach. Startet dazu euren Launcher, wie hier gezeigt:
Am Fußende des Launchers wird anschließend die Fortschrittsanzeige "Launcher-Update herunterladen" angezeigt. Sobald der Download abgeschlossen ist, wird der Launcher neu starten. Stellt sicher, dass die Buildnummer in der oberen linken Ecke von 871481 auf 878019 aktualisiert wurde.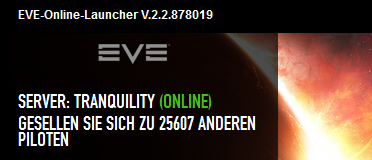 Dadurch wird gewährleistet, dass euer Launcher auf dem neusten Stand ist und korrekt funktioniert.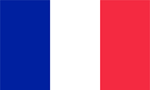 Nous avons effectué plusieurs changements au lanceur d'EVE aujourd'hui, et celui-ci devra donc être actualisé dans les prochains jours.
Nous vous recommandons de mettre à jour le lanceur avant jeudi, le 30 avril 2015 afin d'éviter de devoir réinstaller EVE Online intégralement.
Le processus de mise à jour pour votre lanceur est très simple. Il vous suffit de le démarrer, il devrait s'afficher de la manière suivante :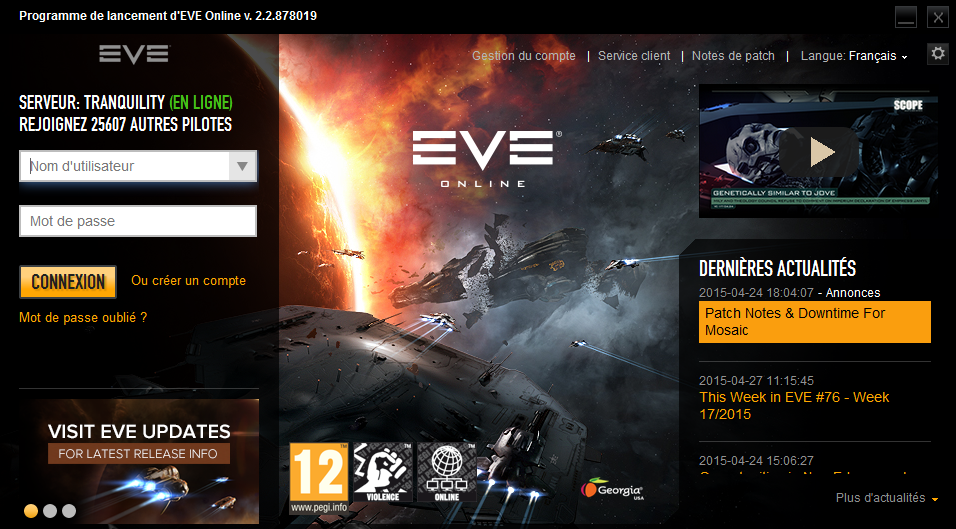 Il affichera ensuite une barre de progression en bas avec la phrase : « Téléchargement de la mise à jour du lanceur ». Une fois ce téléchargement terminé, le lanceur va redémarrer. Votre numéro de version va changer de 871481 à 878019 en haut à gauche de la barre de titre du lanceur.

Cela permettra à votre lanceur d'être à jour et de fonctionner correctement.